Advertisement / Publicité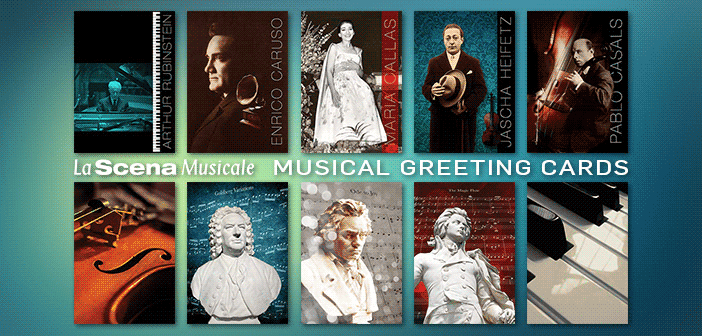 Jean-Michel Dubé
Canadian Music Competition – Tremplin Section
By Olivier Gentil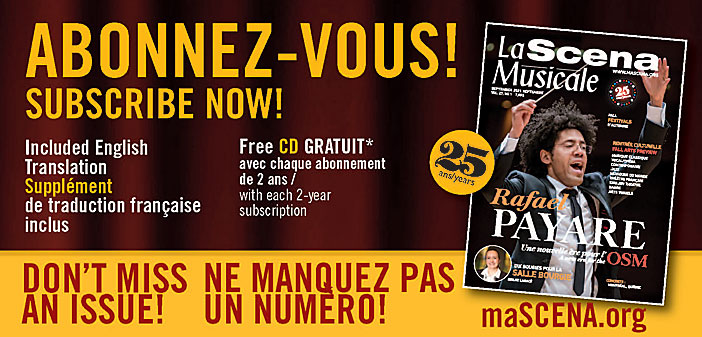 Last July, Jean-Michel Dubé won the Canadian Music Competition – Stepping Stones. Over four rounds, this challenge represented the performance of nearly three hours of repertoire, and Dube presented Prokofiev's 7th Sonata, Liszt's Obermann Valley, a work by Brahms and an impromptu by Schubert. In the finale, the young pianist presented Beethoven's Piano Concerto # 2.
More recently, last September, Jean-Michel Dubé was awarded the Best Performance Award for the imposed work of the German Music Prize, an international competition in the very heart of Berlin. The particular work was written by Alex Shor, a contemporary Maltese composer. Currently, Dubé is studying in Germany piano four hands repertoire, in addition to perfecting his solo playing with Philippe Cassard in Paris.
It was at the age of three when his mother introduced him to the piano. At the age of 7, Dubé entered the Quebec Conservatory of Music and Dramatic Arts, where he continued his studies to the master's level, and he still returns today for improvements with his professors André Laplante and Suzanne Beaubien. In the near future, Dubé aims to take part in various international competitions, notably the Montreal International de Musical Competition in 2020 and those in Geneva and Seoul, both in 2021.
For the occasion of the 50th anniversary of the death of André Mathieu in 2018, Dubé will be releasing a series of three albums in honour of the composer, some of whose works are still unpublished. "[In some pieces], I had to make transcripts because there were missing passages," explains Jean-Michel Dubé. So I had to take recordings of André Mathieu himself and I transcribed the parts that were missing. It has really been allot of research! "There are some works for solo piano and chamber music as well as some concertos for orchestra by André Mathieu. The project also includes the presentation of a series of concerts titled André Mathieu and his influences, highlighting the composer's most beautiful works, sometimes unknown to the public, but also other works by neoclassical and postromantic composers who influenced Mathieu, including Prokofiev and Liszt.
Without doubt, Jean-Michel Dubé has the wind in his sails. And his work on André Mathieu looks promising and very rich for the history and knowledge of Canadian music. His secret lies probably in hard work and passion for what he does. As such, here is his advice to the younger generation wishing to continue in music: "I would say not to give up! [Music] is a discipline, but it is also a passion that goes so much further. I would say to always persevere and always believe in music. To go forward, and when you have an idea, never to be driven back. Always go beyond its limits."