This page is also available in / Cette page est également disponible en:

Francais (French)
I had serious qualms about listening to, let alone reviewing, a symphony that purports to describe our present situation. We all know by now the effects this pandemic has wrought on our lives, and we also remember the lives it has taken. Music has limitations in conveying such losses in abstract form. Mostly, one feels, it shouldn't try.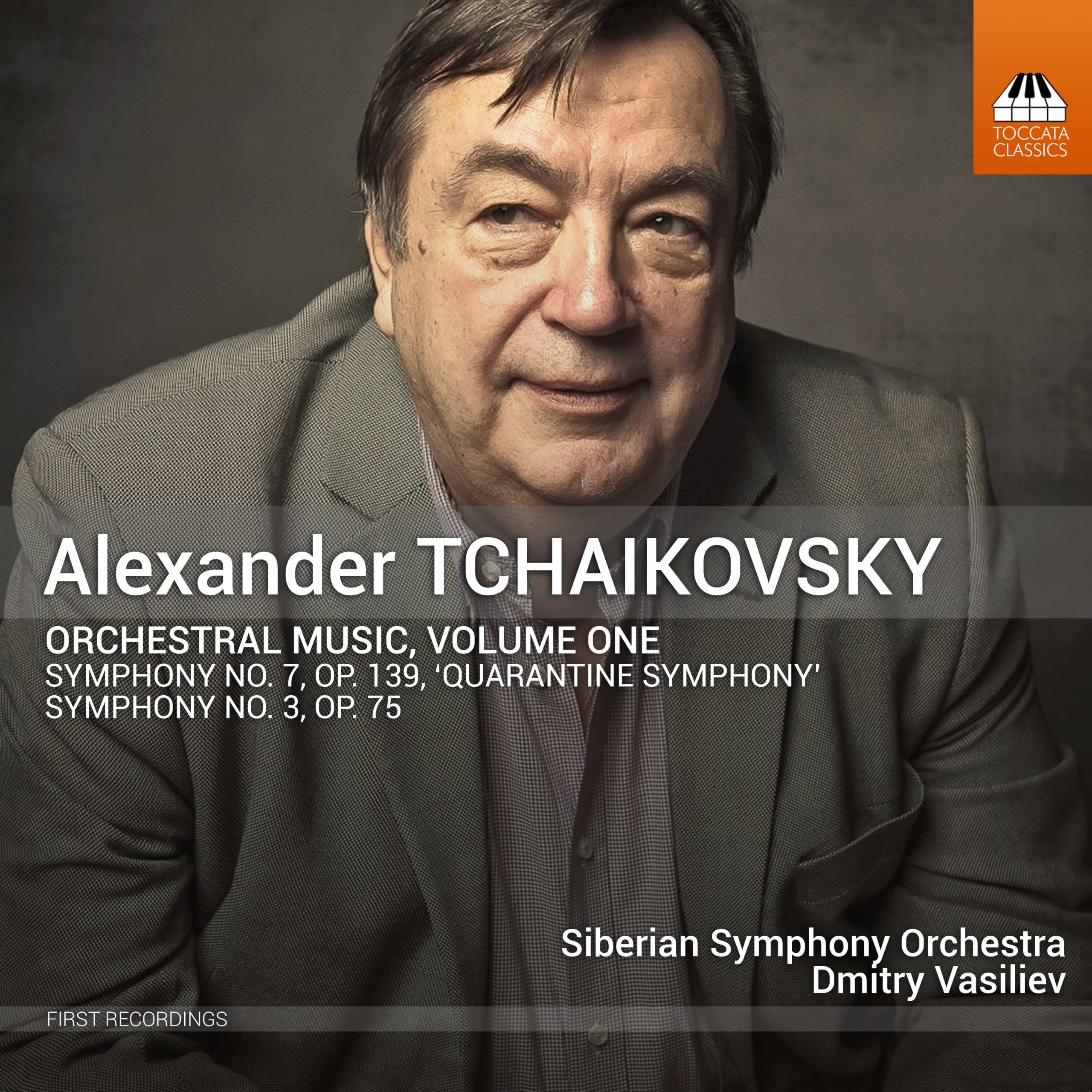 But if you are a composer called Tchaikovsky it will take more than a public health crisis to stop you relating to an historic event, be it Napoleon or cholera. Alexander Tchaikovsky, 75 years old this month, is a nephew of the prolific Soviet-era composer Boris Tchaikovsky, a student of Shostakovich. Alexander writes tonal music in a familiar Russian vein, but with evident awareness of Hindemith and Schoenberg and an individual gift for dramatic expression.
The Quarantine Symphony, numbered opus 139, is his seventh. It was completed in May 2020 and is scored for strings, percussion and piano.
My concerns about the subject matter were quickly confirmed by the first movement, which alternates bleakness and bombast in a late-Shostakovich style. The second movement, however, is both effective and evocative, digging beneath the epidermis of epidemic cliches to trigger a subtle, wordless response to the things we are experiencing.
I hear hints of Penderecki's Threnody for the victims of Hiroshima and of Britten's War Requiem, but the work is truly sui generis and needs to be heard live in a concert hall, as and when one of those buildings is opened again.
Toccata Classics, a one-man British label without a cent of public subsidy, deserves a major accolade for bringing out such vital and important new symphonies. The other work on here is Tchaikovsky's third symphony, dated 1995 to 2002. In present circumstances it lacks the same urgency and I'll return to it some other time. The Siberian Symphony Orchestra with conductor Dmitry Vasiliev give an outstanding account of both works.
NL
Sign on to the blogfeed: www.slippedisc.com

Visit the website: www.normanlebrecht.com
This page is also available in / Cette page est également disponible en:

Francais (French)