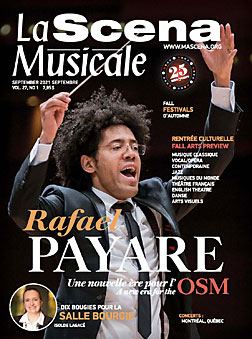 This page is also available in / Cette page est également disponible en:

Francais (French)
Nikolai Kapustin had to die before the world took note of his music. A love of jazz left him scratching a living in Moscow as house pianist for the radio orchestra, playing everyone else's music but his own. His Toccata for piano and big band, written in 1964, declared his creatve intentions.
The commissars were not impressed. Though Kapustin obtained a few performances and publications, it was only in the 21st century that a western edition took an interest. When he died a year ago, he left 161 works in print, including six piano concertos and 20 sonatas.
To modern ears, the music sounds quaint, almost antiquated. The fourth piano concerto has the swing and swoon of 1930s ballroom dancing, while the concerto for violin and piano evokes the kind of respectable rhythms that went out of vogue the week the Rolling Stones were born. Listening to Kapustin in 2021 is an act of nostalgia, a gesture of defiance to the dictates of fashion. Writing against his own times, he somehow touches on our present discontents.
A feature in the New York Times this month – fame beyond the dreams of other Soviet-crushed composers – marks a foothold on a fragment of attention. The present recording is the kind of album you'd want to share with friends, challenging them to guess the composer's origin. Bet you two Lang Langs to an ice-cream that none of them will say Moscow.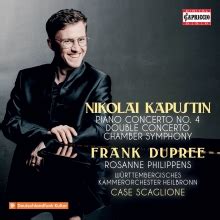 Frank Dupree gives good rhythm and a few blues in the piano concerto while Rosanne Philippens is brilliantly whimsical on the violin. Case Scaglione conducts the fine chamber orchestra of Württemberg. What I don't get is why the pianist Dupree gets hugely bigger billing than the violinist or conductor, as well as the cover photo. That's impolite, to say the least, unless he's paying for the whole show.
NL

Subscribe to https://slippedisc.com/
This page is also available in / Cette page est également disponible en:

Francais (French)