This page is also available in / Cette page est également disponible en:

Francais (French)
Ralph Vaughan Williams's 5th symphony

4

Bunyan's Pilgrim's Progress

2

User Ratings (

1

Votes)

4.8
At the midpoint of the Second World War, our parents looked to two composers for symphonies of hope and vision. Such was the excitement attending the 7th symphony of Dmitri Shostakovich that Arturo Toscanini and Leopold Stokowski almost went to war themselves for the right to conduct the American premiere (Toscanini won).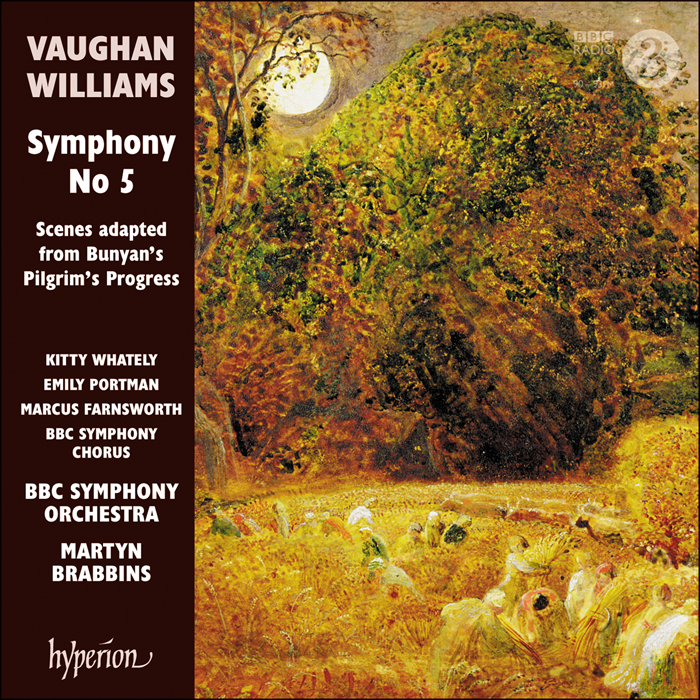 There was less fuss abroad over Vaughan Williams's 5th, but in London it was hailed as oracular – a statement by a great artist on the spirit of his nation and its depth of confidence. The world premiere, conducted by the composer on June 24, 1943, was roared to the rafters of the Royal Albert Hall. The critic Neville Cardus called the music 'benedictory and consoling', a phrase that echoed in my mind as I listened to the 5th symphony's latest recording in a state of Covid siege.
Once again, the symphony worked its magic. VW, who began work on the score in 1938 and kept adjusting the temperature, avoided the grand gestures and dramatic contrasts of his Sibelian 4th symphony. The four movements are almost seasonal, conveying a sense of English moderation and resolution. The finale is a ten-minute Passacaglia, a homage to Bach and a reminder that great music will always transcend human conflict.
The filler extracts from a failed VW opera need not detain us for more than a sentence, no matter how agreeable its blend of English folk song and Anglican hymns, some of which infiltrated the fifth symphony. It is the symphony and its  timeliness that almost overwhelmed me.
Martyn Brabbins conducts the BBC Symphony Orchestra which sounds a lot healthier here than it did in last summer's Proms. It's a decent, measured performance, lacking the nervous edge of Andrew Manze's recent account in Liverpool or the grandeur of the late Sir Adrian Boult. But a lack of histrionics and a steady hand on the tiller is just what we need right now. This symphony ticks most of my boxes for the end of 2020.
NL
Sign on to the blogfeed: www.slippedisc.com

Visit the website: www.normanlebrecht.com
This page is also available in / Cette page est également disponible en:

Francais (French)