This page is also available in / Cette page est également disponible en:

Francais (French)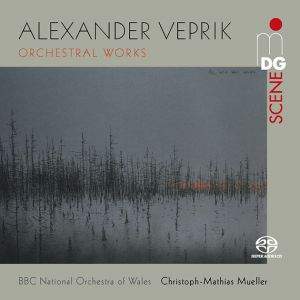 Every composer suppressed by Stalin deserves to be remembered. Just how much musical attention they warrant is another matter.
Veprik (1889-1958) was a teacher at the Moscow Conservatoire who wrote in Jewish and Kyrgyz 'national' idioms. His Dances and Songs from the Ghetto was performed by Toscanini at Carnegie Hall in 1933, and a Symphonic Song was taken up the following year by Hermann Scherchen and Dmitri Mitropoulos. This was the peak of Veprik's career.
Sacked by the Conservatoire in 1943, he was sentenced to eight years in the Gulag in 1950. Released in 1954, he spent his final years in Moscow a helpless invalid. He was one of 66 composers to suffer torture and exile. Among the charges he faced was composing 'Zionist music'.
The music itself is, to my ears, formulaic. While many of the Jewish tunes are familiar, especially the Chanukah songs, Veprik does not do enough with his orchestration to suggest that there is more to the melodies than a family sing-song. The rhythms are heavy and the development non-existenr.
At his most inventive in the Symphonic Songs, Veprik sounds like Aaron Copland writing a score for a John Wayne film. The ear pricks up at Two Poems for Orchestra from Veprik's final Moscow period, only to droop on recognising flagrant imitations of Shostakovich's middle symphonies.
Christoph-Mathias Mueller conducts the BBC National Orchestra of Wales in a warm-sounding three-day session from Cardiff. The enthusiasm is there but the musical content is limited. Compared to the resurgent Weinberg, Veprik does not strike me as a suppressed composer awaiting resurrection.
Sign on to the blogfeed: www.slippedisc.com

Visit the website: www.normanlebrecht.com

Read my new book, Genius and Anxiety
This page is also available in / Cette page est également disponible en:

Francais (French)