This page is also available in / Cette page est également disponible en:

Francais (French)
SOME 50 YOUNG SINGERS IN TEN PUBLIC EVENTS FOR CVAI MONTREAL VOCAL ARTS FESTIVAL 16th EDITION
Montreal, Monday, May 27, 2019 – The 16th edition of the Canadian Vocal Arts Institute and Montreal Vocal Arts Festival will take place from July 22 to August 9, 2019. Some 50 most talented young singers from 12 countries will perfect their craft under the tutelage of world renowned teachers. They will showcase their work in 10 public events. As always, this great vocal arts celebration is placed under the expert joint artistic direction of Joan Dornemann and Paul Nadler. Opera lovers will be fulfilled by a program that includes three master classes, four thematic recitals, a gala concert, and a staged production of La Bohème by Ruggiero Leoncavallo, in addition to a benefit attended by Joan Dornemann and a few singers of the present edition.
MASTER CLASSES
Master classes offer a unique insight in the special relationship between a celebrated teacher and a promising young artist. Each one will feature 3 to 5 singers who will perform some of the most beloved arias of the repertoire under the tutelage of some of the most respected teachers in the opera world: Joan Dornemann, Matthew Polenzani and Judith Forst.
American tenor Matthew Polenzani is one of the most appreciated of his generation. He stars on the world's greatest stages and has given over 300 performances at the Met since his début in 1997. Last month, he sung the Duke of Mantua in Rigoletto. He is in Montreal for one evening only, so it is an opportunity you won't want to miss.
Assistant conductor and coach for over 40 years at the Metropolitan Opera, Joan Dornemann
has worked closely with the greatest singers of our times. Cofounder of the International Vocal Arts Institute, she is also one of the most respected teachers in the world.
Judith
Forst was 24 years old in 1968 when she sung for the first time at the Met where she was to sing some 250 performances in 45 years. In 2006, she made an impressive debut at the legendary Milan La Scala in Janáček's Kát'a Kabanova. Ms. Forst has starred regularly at opera houses in San Francisco, Chicago, Santa Fe, Toronto, Montreal and Vancouver among others. It is an honor and privilege to welcome her this summer.
Judith Forst, mezzo-soprano Monday, July 22, 7:30 PM | Serge-Garand Hall, Université de Montréal |Tickets $ 10-20
Joan Dornemann, assistant conductor and coach, Metropolitan Opera Monday, July 29, 7:30 PM | Serge-Garand Hall, Université de Montréal | Tickets $ 10-20
Matthew Polenzani, tenor Wednesday, July 31, 7:30 PM | Serge-Garand Hall, Université de Montréal | Tickets $ 10-20
FOUR RECITALS FEATURING OUR YOUNG SINGERS
FRIENDLY COMPETITION "THE VOICE IS RIGHT"
Friday, July 26, 7:30 PM | Serge-Garand Hall, Université de Montréal | Tickets $ 10-20 Come hear our young singers in full voice! Which one will be most worthy of your vote? Will you agree with our jury members? That is to be seen.
OPERA WORLD AT L'OASIS MUSICALE
Saturday, July 27, 4:30 PM | Christ Church Cathedral, 635, Ste-Catherine, W. Recommended voluntary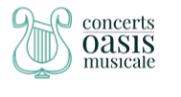 contribution of $ 10
A dozen singers accompanied by a pianist perform under the direction of Ms. Joan Dornemann. This concert will be made of excerpts from famous operas that are familiar to everyone.
FRENCH MUSIC
Friday, August 2, 7:30 PM | Serge-Garand Hall, Université de Montréal | Tickets $ 10-20 In this year of Jacques Offenbach centennial, here is a great opportunity to hear pages from the most beloved operas and operettas of the French repertoire. Artistic direction: Rosemarie Landry and Francis Perron Piano accompaniment.
SCENES FROM LESSER KNOWN OPERAS BY THE YOUNG MOZART
Monday, August 5, 7:30 PM | Serge-Garand Hall, Université de Montréal | Tickets $ 10-20 Lesser known Mozart operas such as Zaide, Mitridate and La finta giardiniera are featured. Mozart was still a teenager when he wrote those works. Rainer Armbrust, conductor and coach at the Bayreuth assumes the artistic direction of this concert. Piano accompaniment: Peiwen Chen
THE FESTIVAL GREAT EVENINGS
L'Istituto italiano di cultura Montreal presents "THE OTHER BOHÈME": LA BOHÈME BY RUGGERO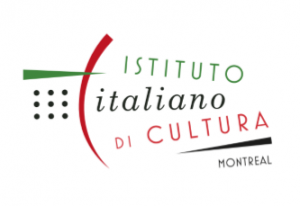 LEONCAVALLO Wednesday, August 7, 7:30 PM Claude-Champagne Hall, Université de Montréal | Tickets $ 10-38 As time went by, Leoncavallo's La Bohème has become "the other Bohème", being overshadowed by Puccini's. However, its 1897 premiere was more successful. Leoncavallo's La Bohème is full of twists and turns. It evokes Gay Paree and its artists, as friends gathered at memorable parties despite living in poverty, day in and day out. It's a whole tragi-comic world that takes over the stage. An unfairly neglected work that's worth discovering. Sung in Italian with English and French subtitles. Piano accompaniment: Dura Jun Musical direction: Paul Nadler | Stage direction: Joshua Major Technical direction: Onil Brousseau | Set and scenography: Carl Pelletier Lighting: Serge Pelletier | Costumes: Margaux Tabary
BENEFIT CONCERT WITH JOAN DORNEMANN
Thursday, August 8, 5:30 PM | Cocktail party, followed by a private master class and concert A unique occasion to spend some precious moments with our world renowned artistic director and teacher Joan Dornemann. A cohort of singers from this edition will perform beloved arias, duets and quartets. This prestigious event is organized in support of the 16th CVAI's international training program for talented young opera singers. Piano accompaniment. For information: (514) 554-8822
GALA CONCERT
Friday, August 9, 7:30 PM | Claude-Champagne Hall, Université de Montréal | Tickets $ 10-38 The gala concert is a magical evening at the Montreal Vocal Arts Festival. The 50 some participants of the 2019 edition are featured in a program that offers arias, duets, ensembles and even choirs. Three centuries of opera echo in a cavalcade of performances. Musical direction: Joan Dornemann & Paul Nadler | Staging: Joshua Major Piano accompaniment.
The Montreal Vocal Arts Festival is presented by the Canadian Vocal Arts Institute in residence at the Université de Montréal.
Tickets are available on the Eventbrite network at www.eventbrite.ca, or by phone at 514-5548822 or on the premises on the night of the events at the Université de Montréal Faculty of Music ticket office. A passport for all the festival regular events is also available for $ 130.
Information: www.icav-cvai/Festival
This page is also available in / Cette page est également disponible en:

Francais (French)