Repercussion Theatre presents William Shakespeare's tragic romantic comedy, Much Ado About Nothing. The characters in this dark love story learn that real love requires unmasked vulnerability. SITP 2017 features a talented cast of 11 actors of diverse origins, presenting a story that blends playfulness with pathos, coupled with a dynamic design that will engage English and French audiences of all ages.
ARTISTIC DIRECTOR'S REMARKS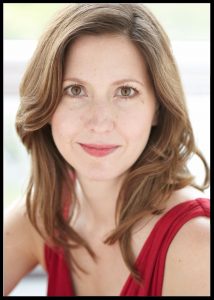 I am so excited to tackle this wonderful and challenging play as part of Repercussion Theatre's 29th season of Shakespeare-in-the-Park. The play is labeled a comedy because it ends happily with a wedding—and because there are some very funny bits—but it's a comedy with a tragedy in the middle. Most people know the play because of Beatrice and Benedick, two of Shakespeare's most memorable comedic characters; however the story also centres on a younger pair, Hero and Claudio, whose love-at-first-sight notions of romance are seriously tested, to put it mildly. It makes for a play that is a real emotional rollercoaster, with dark lows and soaring highs, and ultimately, I think, a thoroughly satisfying theatrical experience.
As always, I'm excited to serve the play and ask a lot of questions; to explore Shakespeare's very human characters, and to approach his world and his work with a balance of deference and defiance.  For his time, Shakespeare was remarkably forward-thinking and open; but in 2017, it's vital to question certain assumptions and see how far we can take his own ideas. I personally have a great deal of faith in his, and our, capacity for empathy and imagination.
PLANK DESIGN
Plank is a digital agency that specializes in designing the highest quality responsive websites, mobile applications, and online campaigns. Founded in 1998, Plank has been making the web a better place for almost 20 years. In 2016, Plank Design tried a new approach to pro-bono work by offering a Hack Day to community organizations and Repercussion Theatre was the first to answer the call.
President and Founder of Plank Design, Warren Wilansky said, "We are delighted to partner with Repercussion Theatre again this year to make their Shakespeare-in-the-Park season accessible to Francophone audiences. It's been very rewarding to see the evolution of this tool from idea to prototype, and we look forward to further exploration of its potential in the live performance community."
This web-app will be available at all of the performances throughout the SITP 2017 tour. For more information, visit https://theatre.plank.co
THE CAST
Quincy Armorer (Benedick)
Holly Gauthier-Frankel (Beatrice)
Susan Glover (Leonata)
Matt Kabwe (Don Pedro)
Dean Fleming (Don John/Verges)
Sarah Segal-Lazar (Margaret)
Cara Krisman (Ursula)
Dakota Wellman (Claudio)
Tiernan Cornford (Hero)
Chip Chuipka (Dogberry/Balthazar)
Anurag Choudhury (Borachio/Friar)
ARTISTIC TEAM
Amanda Kellock – Director/Mise en scène
Sabrina Miller – Set Design/Décor
Sarah El-Assaad – Costume Design/Costumes
Jacynthe Lalonde – Lighting Design/Éclairages
Troy Slocum – Sound Design/Sonorisation
BEFORE THE SHOW
Repercussion Theatre presents a series of pre-show activities open to the public. These activities will happen at various parks throughout the tour, and will give audience members a chance to engage with the show in various ways. We've partnered with Geordie Productions to bring you two workshops for kids and teens (one downtown and one in the West Island), as well as with McGill University's Early Modern Conversions Project to present a pre-show panel discussion. There will also be chances to get inside scoops from the director and other members of the creative team. Stay tuned for more details!
BEYOND THE PARK
In preparation for our 30th Anniversary Season (2018), we have committed to supporting the development of two new Canadian works of theatre. We have commissioned Erin Shields (winner of the 2011 Governor General's Award for her play If We Were Birds) to write a new play exploring some of Shakespeare's female characters; and we will be working with Jeff Ho in the near future as he explores Shakespeare as a way in to the English language for new immigrants to Canada. Both pieces will be presented in some form to the public in 2018.
SHOW SCHEDULE
JULY
13: Baie d'Urfé
14: Cornwall
15: Knowlton
16: Park Extension
18: Pierrefonds
19: Kirkland
20: Dorval
21: Canadian Centre for Architecture
22: Westmount
23: Westmount
25: Verdun
26: Côte-Saint-Luc
27: Town of Mount Royal
28: Beaconsfield
29: Huntingdon
30: N.D.G
AUGUST
1: McGill University
2: Brossard
3: Mount Royal Cemetery
4: Ville Saint-Laurent
5: Rivière-des-Prairies
6: Plateau-Mont-Royal
7: Westmount
9: Westmount
10: LaSalle
11: Morin Heights
12: Ville-Marie
13: Hemmingford
15: Greenfield Park
For more information
www.repercussiontheatre.com