Analekta is proud to announce the release of the album New Jewish Music, Vol. 2 – Azrieli Music Prizes in collaboration with the Azrieli Foundation. The Azrieli Music Prizes were established in 2014 to offer opportunities for the discovery, creation, performance and celebration of high quality new Jewish music.
New Jewish Music, Vol. 2 features the world premiere recordings of works by composer Kelly-Marie Murphy, winner of the 2018 Azrieli Commission for Jewish Music, and composer Avner Dorman, winner of the 2018 Azrieli Prize for Jewish Music. This new album also features Seven Tableaux from the Song of Songs composed in 1992 by Srul Irving Glick, arranged for soprano, piano and string orchestra by François Vallières. Performing these magnificent works are the Orchestre classique de Montréal under the direction of Boris Brott, soloists Sharon Azrieli (soprano), Lara St. John (violin) and the duo Couloir, which consists of Ariel Barnes (violoncello) and Heidi Krutzen (harp).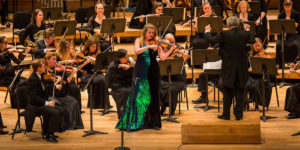 About the world premiere recordings:
En el escuro es todo uno (In the Darkness All is One)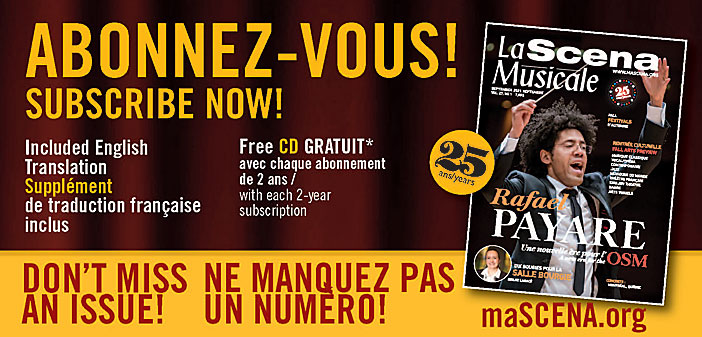 The title of this double concerto for cello, harp and orchestra comes from a Sephardic proverb that, in Kelly-Marie Murphy's words, "encourages us to understand that we are all equal; once you remove the trappings of society and economy, we are more similar than we are different. Each of the four movements uses music from the Sephardic tradition as its source; specifically, Ladino [the language of Spanish and Portuguese Jews]folk songs. I chose songs that were somehow related to women's lives and the importance of 'mother.' The concept can be as literal as the importance of mother to children, or as broad as the importance of Israel as the mother of the faith."
Nigunim (Violin Concerto No. 2)
Avner Dorman's Nigunim (Third Violin Sonata) was premiered in New York in 2011 by Gil and Orli Shaham, for whom it was written. In 2014, the composer orchestrated the piano part, and in 2017 heavily revised it, in which form Nigunim won the 2018 Azrieli Prize for Jewish Music.
Dorman describes the inspiration behind the work: "I decided to explore the music of various Jewish traditions from different parts of the world and how they relate to larger local musical traditions. To my surprise, I found that there are some common musical elements to North African Jewish cantillations, Central Asian Jewish wedding songs, Klezmer music and Ashkenazy prayers. Though I did not use any existing Jewish melodies for Nigunim, the main modes and melodic gestures of the piece are drawn from these common elements."
About Kelly-Marie Murphy
With music described as "breathtaking" (Kitchener-Waterloo Record), "imaginative and expressive" (The National Post), "a pulse-pounding barrage on the senses" (The Globe and Mail) and "Bartok on steroids" (Birmingham News), Kelly-Marie Murphy's voice is well known on the Canadian music scene. She has created a number of memorable works for some of Canada's leading performers and ensembles, including the Toronto, Winnipeg and Vancouver symphony orchestras, The Gryphon Trio, James Campbell, Shauna Rolston, the Cecilia and Afiara string quartets, and Judy Loman.
About Avner Dorman
Avner Dorman writes music of intricate craftsmanship and rigorous technique, expressed with a soulful and singular voice. A native of Israel now living in the United States, Dorman draws on a variety of cultural and historical influences, resulting in music that affects an emotional impact while exploring new territories. His works utilize an exciting and complex rhythmic vocabulary, as well as unique timbres and colours in orchestral, chamber, and solo settings. Many of the world's finest orchestras, conductors and soloists perform Dorman's music, and several of his compositions have become contemporary staples in the repertoire. Dorman's music is championed by conductors such as Zubin Mehta, Ricardo Chailly, and Andris Nelsons, and by soloists Gil Shaham, Martin Grubinger, and Hilary Hahn.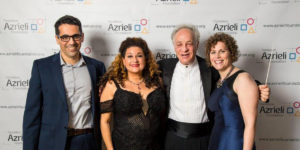 About the Azrieli Foundation
Fulfilling the philanthropic legacy of David J. Azrieli, the Azrieli Foundation has been funding institutions as well as operating programs in Israel and Canada since 1989. Driven by a strong belief in the powerful role and responsibility of philanthropy, the foundation empowers and supports a broad range of organizations in eight priority areas including Music and the Arts, Science and Education.