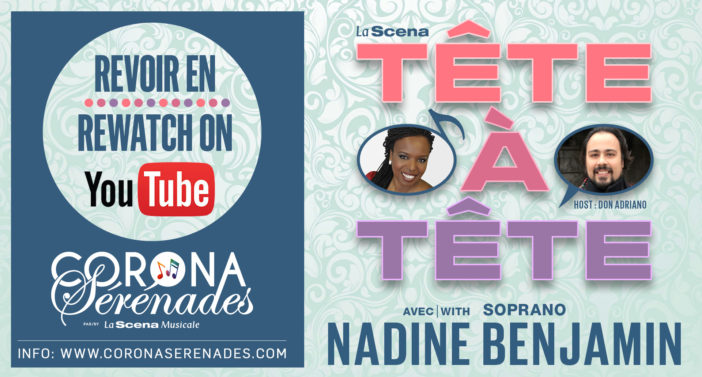 This page is also available in / Cette page est également disponible en:

Francais (French)
Organization renews renowned music director's contract until 2024 
Quebec City, February 20, 2020 –Jean Houde, chair of the board of Les Violons du Roy, and Patrice Savoie and Laurent Patenaude, the organization's joint executive directors, are proud to announce that Les Violons du Roy music director Jonathan Cohen has had his contract renewed for three years, until June 2024.
The renewal sets the stage for Les Violons du Roy's ongoing ascension at home and abroad, as the ensemble continues to build on its reputation for quality concerts and recordings. Under maestro Jonathan Cohen, Les Violons du Roy will also continue to grow its community outreach program, particularly with young people—one of the orchestra's leading priorities.
Les Violons du Roy will pursue its well-established artistic course while continuing to enrich its repertoire and diversify its collaborations. Jonathan Cohen plans to highlight the ensemble's chamber musicianship and remarkable versatility, with programs that explore new ground and celebrate masterworks in equal measure.
Since joining the ensemble and taking over from founding music director Bernard Labadie in July 2018, Jonathan Cohen has led Les Violons du Roy to new heights while remaining true to the orchestra, its mission, and all those who have supported it during its 35 years of existence.
Quotes 
"My aim as music director has always been to forge an exciting future for Les Violons du Roy based on the organization's remarkable history and artistic excellence. I have the highest admiration for the musicianship of the orchestra members, their willingness to explore new ideas and ways of collaborating, and the generous manner in which they welcomed me. This is the central reason that I want us to make music together—for the high quality of the work and the kind spirit of sharing in music. Not only am I proud of our two CDs and the many lovely concerts that we've done, but I am also truly delighted by the friendship and hospitality that I have been shown. I look forward to continuing to strive for great musical results together."
Jonathan Cohen, Music Director of Les Violons du Roy
"We're very pleased that Jonathan Cohen will be sharing his expertise and enthusiasm with us in the years to come. He is clearly an exceptional artist, and the renewal will allow Les Violons du Roy to pursue their tradition of excellence."
Jean Houde, Chair of the Board of Les Violons du Roy
"We're proud of all the work that's already been accomplished with Jonathan Cohen, which speaks to his strong commitment to Les Violons du Roy. He's been very well received by the musicians and the public. As musical director, he'll be leading many inspiring and ambitious projects in the coming years."
Patrice Savoie and Laurent Patenaude, Joint Executive Directors of Les Violons du Roy
Press release For immediate release 
Jonathan Cohen and Les Violons du Roy 
Although the 2019–2020 season is only Jonathan Cohen's second as music director of Les Violons du Roy, his collaboration with the orchestra dates back to fall 2014. Clearly they make a great team, as evidenced by their already impressive list of shared accomplishments:
62 concerts—42 in Quebec and 20 abroad—in halls such as Théâtre des Champs Elysées in Paris and the Cologne Philharmonie
Three tours across three continents and seven countries, including China and South Korea during the orchestra's first Asian tour in fall 2019 with pianist Marc-André Hamelin
Two discs: ➢ Songs by Handel and Glass with American countertenor Anthony Roth Costanzo for the Decca Gold
label. The recording was nominated for a Grammy Award in 2019. ➢ Mozart's Piano Concertos No. 22 and 24 with young Quebec pianist Charles Richard-Hamelin for Analekta. Released at the end of January 2020, the recording has already been lauded by critics.
Performances at Festival du Domaine Forget, Festival de Lanaudière, Festival d'opéra de Quebec, and Festival Bach Montréal
Concerts with new international guest soloists such as mandolin player Avi Avital, cellist Nicolas Altstaedt, pianist Kristian Bezuidenhout, and many more
Two programs with La Chapelle de Québec, including Haydn's Creation and a trio of Magnificat by the Bach family
A number of new works added to the repertoire, including pieces from the Baroque and Classical eras, as well as works by Britten, Bacewicz, and Glass
New youth activities: workshops, hosted dress rehearsals, concerts with young soloists, and more
About Jonathan Cohen 
Jonathan Cohen has forged a remarkable career as a conductor, cellist, and keyboardist. Well known for his passion and commitment to chamber music, Jonathan is equally at home in such diverse realms as Baroque opera and the Classical symphonic repertoire. He is the artistic director of Arcangelo, music director of Les Violons du Roy, artistic director of Tetbury Festival, and artistic partner of the Saint Paul Chamber Orchestra.
He guest-conducts leading period instrument ensembles, including the Handel and Haydn Society and the Orchestra of the Age of Enlightenment, as well as symphony orchestras such as the Budapest Festival Orchestra, New York Philharmonic, Cleveland Orchestra, Cincinnati Symphony, Lucerne Symphony, and Orchestre de Chambre de Paris. He has conducted Il Nozze di Figaro and Giulio Cesare for Glyndebourne Festival Opera.
In 2010 Jonathan founded Arcangelo, an ensemble that strives to perform high-quality and specially created projects. He has toured with Arcangelo to leading halls and festivals, including Wigmore Hall in London, Philharmonie Berlin, Kölner Philharmonie, Vienna Musikverein, Salzburg Festival, and Carnegie Hall in New York. The ensemble made its Proms debut at the Sam Wanamaker Playhouse in 2016 and returned to the Proms in 2018 to present Handel's Theodora to a sold-out Royal Albert Hall. Arcangeloa has an extensive and award-winning discography featuring such fine soloists as Iestyn Davies, Christopher Purves, Vilde Frang, Alina Ibragimova, and Nicolas Altstaedt.
This page is also available in / Cette page est également disponible en:

Francais (French)