Toronto – Eight young opera singers from across Canada have been selected to compete as finalists in the Canadian Opera Company's Ensemble Studio Competition, the feature event of the Centre Stage fundraising gala, taking place November 1, 2018 at the Four Seasons Centre for the Performing Arts. Finalists are vying for a series of top prizes, as well as the coveted chance to be considered for a spot in the COC's prestigious Ensemble Studio training program for the 2019/2020 season.
After reviewing more than 120 video submissions, the COC toured across the country to hear 76 young artists in preliminary live auditions in Calgary, Montreal, and Toronto. On November 1, Centre Stage attendees will witness the final round of live competition – and cast their own vote for the Audience Choice Award, presented by Classical FM 96.3 and valued at $1,500. This year's competitors are: tenor Matthew Cairns of St. Catharines, ON; soprano Vanessa Croome of Nanaimo, BC; bass-baritone Aaron Dimoff of Owen Sound, ON; bass-baritone Vartan Gabrielian, and tenor Rocco Rupolo of Toronto; mezzo-soprano Jamie Groote of Oakville, ON; soprano Andrea Lett of Humboldt, SK; and soprano Noelle Slaney of Gander, NL.
The stakes are higher than ever this year, with the addition of the CBC Music Young Artist Development Prize, a professional studio recording session provided by CBC Music that will be shared with listeners across Canada on CBC Music's Saturday Afternoon at the Opera and In Concert. The First Prize winner takes home $5,000, provided by Justin Linden, Chair of COC's Board of Directors, as well as the invaluable opportunity to perform at Ontario's annual summer celebration of song, The Elora Festival. Second Prize is valued at $3,000 and Third Prize is $1,500, with the support of ARIAS: Canadian Opera Student Development Fund and Tom C. Logan, respectively.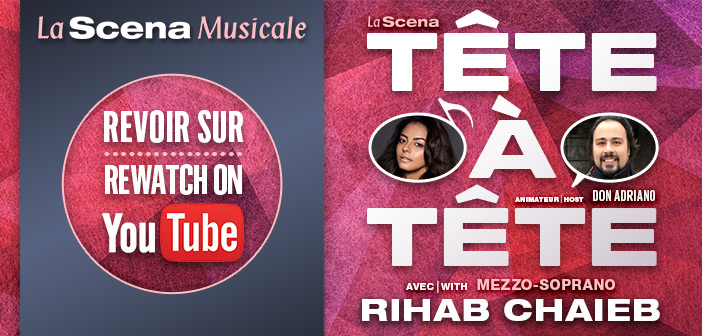 COC General Director Alexander Neef leads the competition jury. "As a judge," says Neef, "it's thrilling – and really quite special – to hear these young singers performing at such a high level at the very start of their careers. Many Ensemble Studio competitors have gone on to perform in some of the greatest opera houses in the world; knowing that our stage is the springboard from which these talents are discovered and developed is a source of immense pride for me and the entire Canadian Opera Company."
Joining the judges' table for 2018 is J. Patrick Raftery, seasoned tenor and voice instructor with the University of British Columbia's School of Music; and Evamaria Weiser, Director of Artistic Administration of the Salzburg Festival  and European Casting Consultant for the Lyric Opera of Chicago. Returning judges are: COC Director of Music and Artistic Administration Roberto Mauro; COC Director of Access and Training Nina Draganić; Head of the COC Ensemble Studio Liz Upchurch; and Canadian soprano and the Ensemble Studio's Head Vocal Consultant Wendy Nielsen, herself a graduate of the program. CBC Music Executive Producer, Denise Ball, will select the winner of the CBC Music Young Artist Development Prize.
The competition is hosted by legendary Canadian tenor and radio personality Ben Heppner, who appears in the COC's world premiere of Hadrian; Heppner started his own professional opera career as a member of the Ensemble Studio from 1982 to 1984. Musical accompaniment throughout the competition will be provided by the much-acclaimed COC Orchestra, under the baton of COC Music Director Johannes Debus.
Doors open at 5:30 p.m. for a cocktail reception. The vocal competition takes place at 6:30 p.m. in R. Fraser Elliott Hall with dinner to follow for those who have purchased a separate ticket for the Centre Stage Gala: A Night at the Opera. Gala guests will hear performances from current Ensemble Studio artists while enjoying dinner prepared by award-winning Note Bene Executive Chef David Lee from an incredibly rare vantage point for many: on stage at the Four Seasons Centre.
All proceeds from the competition and ensuing gala go directly to the COC Ensemble Studio.
TICKETS
Tickets for the Ensemble Studio Competition include cocktail reception and range from $35 (for patrons 30 years of age and younger, through Opera Under 30), to $50, $65 or $80. They are available online at COCCentreStage.ca, by calling 416-363-8231, or in-person at the Four Seasons Centre for the Performing Arts Box Office, located at 145 Queen St. W., Monday to Saturday from 11 a.m. to 6 p.m.
Gala dinner tickets are $1,500 each with tables of 10 available for $15,000. Gala tickets include admission to the Ensemble Studio Competition, VIP cocktail reception,and dinner on-stage at the Four Seasons Centre for the Performing Arts. They may be purchased by emailing [email protected]  or calling 416-363-5801.
Visit COCCentreStage.ca for more information.
About the Ensemble Studio Competition
The competition was launched in 2011 by COC General Director Alexander Neef to create a public platform for celebrating the future of opera in Canada. The annual Ensemble Studio audition process, open only to Canadian citizens and permanent residents, takes COC artistic staff across Canada for preliminary auditions, followed by a final callback audition at the COC's Joey and Toby Tanenbaum Opera Centre in Toronto. It's from this pool of singers that finalists are selected for the Ensemble Studio Competition.
About the COC Ensemble Studio
The COC Ensemble Studio is Canada's premier training program for young opera professionals. Since the inception of the program in 1980, over 220 young professional Canadian singers, opera coaches, stage directors and conductors have acquired their first major professional operatic experience through the Ensemble Studio. Former members include Ben Heppner, Isabel Bayrakdarian, John Fanning, Wendy Nielsen, Joseph Kaiser, Allyson McHardy, David Pomeroy, Lauren Segal and Krisztina Szabó.
Members of the Ensemble Studio are the COC's resident artists and important ambassadors for the company. They receive a blend of advanced study and practical experience through an individually tailored, multi-year program, involving understudying and performing mainstage roles, intensive vocal coaching, language and acting studies, and career skills development, as well as participation in masterclasses with internationally renowned opera professionals.