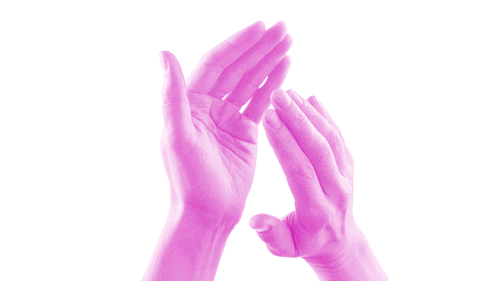 Centaur Theatre Unveils 49th Theatre Season 
Montreal, March 15, 2017 – A new line-up of plays and much more were revealed at Centaur Theatre's 49th season launch this afternoon. Outgoing Artistic and Executive Director, Roy Surette, introduced his successor Shaw Festival's Associate Director, Eda Holmes, at the well-attended gathering of media and theatre practitioners in the Ted T. Katz Family Trust Gallery in the midst of this season biggest snow storm.
"As I hand Centaur over to the wonderfully talented Eda Holmes," said Roy Surette, "I'm reminded of how hands connect us, point us in new directions, welcome strangers and wave farewell. I move back to the West Coast in June, eager to return to my family and friends but sad to leave this dynamic city and its generous community of talented artists. It has been a marvellous ten years but I guarantee Centaur audiences that they are in for exciting times with Eda."
Ms. Holmes hits the ground running as of August, heading the season leading up to Centaur's 50th anniversary in 2019. In addition to that milestone, as of January 2018, major expansion renovations begin in Centaur Two, rendering Centaur One as the sole performance space for the latter half of the season. Ms. Holmes remarked that, "Roy's passionate humanity has served Centaur so beautifully. I can't wait to meet all of you on both sides of the footlights. We have lots to talk about as we look toward the next fifty years of great theatre at Centaur."
The season opens with Shaun Smyth in an exhilarating, tour-de-force performance as hockey great, Theo Fleury, in Playing with Fire, followed by the hilarious spoof on Alfred Hitchcock's spy thriller, The 39 Steps, featuring four actors enacting more than 100 roles. In the New Year, Centaur presents two new plays from Canadian children of immigrants: The Baklawa Recipe by Pascale Rafie is a touching story of two Lebanese women and their Canadian daughters caught between traditional and contemporary values, and Successions, by Michaela Di Cesare, a budding new voice from the Italian community whose latest script explores the rewards and complexities of family legacy. Sandwiched between them is The Daisy Theatre from renowned Canadian artist, Ronnie Burkett, and a cast of forty audacious and endearing puppets in an evening of spontaneous cabaret humour and song. The season ends with an encore presentation of Michel Tremblay's seminal play, Hosanna, the first professional English production in M. Tremblay's home town, produced by Tableau D'Hôte Theatre, and a quadruple winner at the 2015 Montreal English Theatre Awards.
Centaur's popular ancillary events return, with Urban Tales and the Wildside Festival entering their second and third decades respectively. The Saturday Morning Children's Series fosters a love of theatre in the younger generation while the free Sunday Chat-Ups and Talk-Backs continue to enrich the theatre-going experience for all.
PRODUCTION PARTNER
PLAYING WITH FIRE: THE THEO FLEURY STORY
Quebec Premiere
A Persephone Theatre Production (Saskatoon)
Based on the book "Playing with Fire" by Theo Fleury & Kirstie McLellan Day
Directed by Ron Jenkins
Starring Shaun Smyth
October 3 to 29, 2017
The epic, reckless and inspirational life story of a hockey legend.
"Oh the good ol' hockey game
is the best game you can name."
– Stompin' Tom Connors
You don't need to know anything about hockey to love the exhilarating, heart-breaking, and triumphant true story of courageous Canadian hockey legend, Theoren Fleury. With the odds stacked against him, considered too short to play hockey, the pint-sized Métis kid with huge ambitions from Russel, Manitoba, overcame crushing obstacles to become an NHL All-Star, win the Stanley Cup, and represent Canada twice at the Olympic Games where he earned a Gold medal. A top scoring hit performed entirely on ice!
Betty Mitchel Awards for Best Actor, Best Director and Best Set Design
Calgary Critter Award for Best Production
 "You want to stand and cheer. And, at the end of this electrifying evening of theatre that plays with your emotions as Fleury used to play with the puck – you will probably do just that." – Edmonton Sun
"Actor shoots and definitely scores in Fleury bioplay…Smyth's charisma and boundless energy make for a breakaway theatrical experience." – Saskatoon Star Phoenix
"You might come for the hockey history, or to see 'a sports superstar behaving very, very badly'. But Playing with Fire scores much, much more." – CBC Winnipeg
THE 39 STEPS
A Comic Spin on a Classic
Adapted by Patrick Barlow
Based on the Alfred Hitchcock film adaptation of John Buchan's novel
Directed by Eda Holmes
November 14 to December 10, 2017
Spies, murder and mayhem … oh my! 
Richard Hannay, a suspected murderer, is caught in a web of international intrigue and suspense in this rollicking, edge-or-your-seat thriller made famous by the classic Hitchcock film. Handcuffed to a beautiful woman convinced of his guilt, the accidental action hero must stay one step ahead of Scotland Yard to prove his innocence and stop a lethal ring of spies. Lives hang in the balance, often literally, in this theatrical mission-quite-impossible, packed with hilarious film noire allusions. The entire escapade is performed by four actors, switching characters at lightning speed for maximum spoof effect.
Olivier Award for Best Comedy
Two Drama Desk Awards, including Unique Theatrical Experience
Two Tony Awards
Molière Award for Best Comedy
"Theater at its finest […] absurdly enjoyable! This gleefully theatrical riff on Hitchcock's film is fast and frothy." – New York Times
 "A dizzy theatrical game played with wit and versatility." – The Times (UK)
THE BAKLAWA RECIPE
World Premiere
Written by Pascale Rafie, translated by Melissa Bull
Directed by Emma Tibaldo
January 23 to February 18, 2018
A loving portrait of women reaching out to each other for comfort,
understanding and friendship. 
1960s Quebec juxtaposed with contemporary society seen through the immigrant lens. Two young Lebanese women emigrate from their homeland to start new lives in Ville-St-Laurent. Forever bound when they marry two Canada-born Lebanese brothers, they struggle to integrate the traditional female roles of their close-knit community with the emerging face of the independent woman of the feminist movement. The mothers and their first-generation Canadian daughters personify the challenges of living between two worlds: one shaped by their cultural origins and the other by their adopted home. Two generations of women, their joys and complexities, as warm and sweet as Baklawa. From the playwright of the beloved children's play, Charlotte Sicotte
"It is a story for everyone. In its specificity it is universal. Everyone will see a part of their family history and a part of themselves." – Emma Tibaldo, Artistic & Executive Director, Playwrights' Workshop Montreal
"The best way to celebrate Montreal's birthday is to celebrate the strength and diversity of its citizens." – Eda Holmes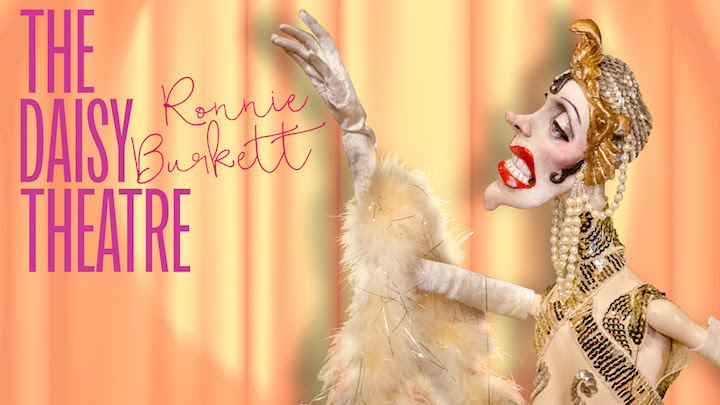 THE DAISY THEATRE
Quebec Premiere
Created & performed by Ronnie Burkett
Original music by John Alcorn
February 20 to March 25, 2018
IMPORTANT NOTE: Children under 16 will not be admitted.  
A see-it-more-than-once theatrical extravaganza!
The Daisy Theatre is world-renowned Canadian puppet mastermind Ronnie Burkett unleashed and unscripted in a hilarious one-man cabaret packed with 40 of the most outrageous characters you'll ever encounter. Manipulating and voicing the entire rogue's gallery, meet Canada's oldest and worst actress Miss Lillian Lunkhead, chanteuse Jolie Jolie, marionette ventriloquist Meyer Lemon, and lounge singer Rosemary Focaccia. The ridiculous, tender, or bawdy antics of Daisy Theatre favorites Esme Massengill, Mrs. Edna Rural and beloved fairy child Schnitzel, lampooning theatre, opera, music hall, Vegas, and vaudeville in a nightly improv, have audiences coming back for seconds and thirds.
IMPORTANT NOTE: Children under 16 will not be admitted.
Obie Award (Off-Broadway) Citation for Tinka's New Dress
2009 Elinore and Lou Siminovitch Prize
 "Some of the funniest, most brilliant theatre you'll ever be lucky enough to see" – The Province, Vancouver
"It's time to trot out all the superlatives. Fantastic. Brilliant. Hilarious. Amazing. Transfixing. Everyone loves naughty (and getting naughtier by the year) Ronnie Burkett." – Vancouver Courier
PRODUCTION PARTNER
 SUCCESSIONS
World Premiere
Written by Michaela Di Cesare
Directed by Tamara Brown
April 10 to May 6, 2018
A bright new comedy from a fresh Canadian-Italian voice From the award-winning creator of the hit comedy, 8 Ways My Mother Was Conceived, and Wildside Festival favourite, In Search of Mrs. Pirandello, comes a new family saga about two second generation Italian-Canadian brothers: an uptight, upwardly mobile lawyer running for office and his kid brother, who'd rather party than work. After the sudden death of their parents, they must decide whether to hold on to the family home, a rundown relic stuffed to the gills with memories, secrets and a lifetime of worthless junk. To move forward, they need to let go but at what cost to their relationship?   "All happy families are alike; each unhappy family is unhappy
in its own way."– Anna Karenina by Leo Tolstoy
  "Di Cesare is a wonderful storyteller" – Charlebois Post
"It is always thrilling to discover a fresh, Canadian playwright with new, insightful perspectives on contemporary living; Michaela is definitely one such exciting voice." – Roy Surette
2011 Chapter's Nomination for Best Fringe Festival Text
2011 MECCA for Best Text
2011 MECCA nominee for Best Actress, Revelation of the Year
HOSANNA
Encore Presentation
A Tableau D'Hôte Theatre Production
Written by Michel Tremblay
Translated by John Van Burek and Bill Glassco
Directed by Mike Payette
May 15 to June 10, 2018
Passionate, fierce, and vulnerable … when the spotlight fades, who is Hosanna?
The 2015 quadruple META-winning production by Montreal's Tableau D'Hôte Theatre, and the first ever professional English production of Michel Tremblay's seminal success in the playwright's home town. Hosanna, a.k.a. Claude Lemieux, returns home in tears after being cruelly betrayed by her lover and friends at a Halloween party. Over the course of one tumultuous evening that volleys dizzily between catty quips and gut-wrenching honesty, the Cleopatra impersonator comes face to face with her deepest fears and insecurities. In a world that forced her to wear a mask to fit in, will the need for love, to be seen for who she truly is, outweigh the dread of shedding her illusions?
Four Montreal English Theatre Awards (METAs) for Best Actor, Best Supporting Actor, Best Director and Best Independent Production
 "Michel Tremblay's Hosanna sparkles in English" – Montreal Gazette
"Eloi ArchamBaudoin [Hosanna] is flawless as the title character. His complete embodiment of this complex and captivating role shows elements of genius."– CULT Mtl.
BEYOND CENTAUR THEATRE'S MAINSTAGE PRODUCTIONS
Centaur's Brave New Looks 2017 Selection
Scapegoat Carnivale presents
OEPIDUS
Written by Sophocles, literal translation by Lynn Kozak, adapted by Joseph Shragge
Directed by Andreas Apergis
Featuring Alison Darcy and France Rolland
October 19 to 22, 2017
  Scapegoat Carnival takes an innovative approach to Sophocles' 2500-year-old Greek tragedy, live streaming between multiple Montreal venues housing choirs performing choral odes, representing the cursed citizens of Thebes whose fates are tied to every decision and action that King Oedipus makes to rid his city of plague.
URBAN TALES
Created in collaboration with Théâtre Urbi et Orbi
Directed by Harry Standjofski
December 7 to 16, 2017
Bizarre, twisted … and endlessly entertaining 
If you prefer the Grinch to Santa and brandy egg nog to milk and cookies, Centaur has the perfect holiday treat for you! Outrageous and original tales told by some of Montreal's best theatrical raconteurs in a fun and intimate cabaret setting. As Montreal's 375th birthday candles flicker and fade, this year's satirical storytelling is all about new arrivals' first holiday season in our belle ville!
 Wildside Theatre Festival
January 4 to 13, 2018
The hottest two weeks in winter
The Wildside Festival is Centaur's wide open invitation to the audacious and curious. A no-holds-barred blast-off into the New Year with cutting edge indie theatre that includes the winner of the 2017 Best of the Fringe Festival and free Offside post-show entertainment.
 THE SATURDAY MORNING CHILDREN'S SERIES Foster a love of theatre in the next generation! Some of Montreal's finest theatre artists create cherished memories for kids from 4 to 12 years old. It's fun, affordable family entertainment to awaken young imaginations and introduce children to the enchanting world of live performance.
FLEXIBLE SUBSCRIPTION PACKAGES
With 6, 5 or 4-play packages, season subscribers save up to 25% and enjoy many advantages, including guaranteed seats to sell-out shows, free exchange dates as late as 2 hours before a performance, discounts on the Wildside pass and tickets to Centaur shows outside the mainstage productions, and the much sought-after subscriber perk card, with discounts to local events and restaurants.
Current subscribers have until May 5, 2017 to renew their same reserved seats or choose new ones.   STUDENT SUBSCRIPTIONS Centaur re-introduces the Buy-One-Get-One-Free Student 6-Play Subscription, which includes two Bring-a-Friend Passes. That's less than $10 per show! The perfect starter kit for future theatre-lovers.
SPECIAL SINGLE TICKET RATES
Seniors, students, under-30s and groups of 20 or more benefit from substantial savings on tickets.   ABOUT CENTAUR THEATRE COMPANY  At the forefront of Montreal's cultural scene, Centaur Theatre Company, with its mainstage series and various ancillary programs, continues to offer a diversified repertoire that ranges from world class blockbuster commercial theatre to showcasing local emerging, cutting-edge works. For more information, visit www.centaurtheatre.com or call the Centaur Theatre Box Office at 514-288-3161.