Additional musicians have just been added to the stellar lineup of artists announced last week for The Resounding Concert: iconic Canadian rock band Lighthouse (the group made its Koerner Hall debut in May 2019 as part of its 50th anniversary tour and received an Honorary Fellowship, the Royal Conservatory's highesthonour); MacArthur "Genius" Grant recipient Rhiannon Giddens (who made her Conservatory debut in 2019); as well as an improvised jam session only heard in Koerner Hall performed by Panamanian jazz pianist Danilo Pérez, drummer Brian Blade, and bassist John Patitucci with Indian tabla virtuoso Zakir Hussain (all of whom have appeared multiple times in the hall since 2009); pianist Gerald Clayton (whose Koerner Hall debut was in 2015) will play his take on Oscar Peterson's iconic "Hymn to Freedom;" innovative Canadian soprano and conductor Barbara Hannigan (who made her Koerner Hall debut in 2017); Grammy Award-winning Canadian pianist and an alumnus of The Royal Conservatory Chilly Gonzales (who made his Koerner Hall debut in 2014 and whose music is included in The Royal Conservatory's Celebration Series piano curriculum); and emblematic Canadian singer/songwriter k.d. lang, who received an Honorary Fellowship from the Royal Conservatory in 2016.
The Resounding Concert, in support of Koerner Hall and The Royal Conservatory of Music, is a free online benefit featuring a host of international superstars who have performed at Koerner Hall and have become its worldwide ambassadors.
This extravaganza on Saturday, October 17, 2020 at 8pm will bring the joy of music to communities across Canada and around the world via online broadcast at rcmusic.com/ResoundingEvent.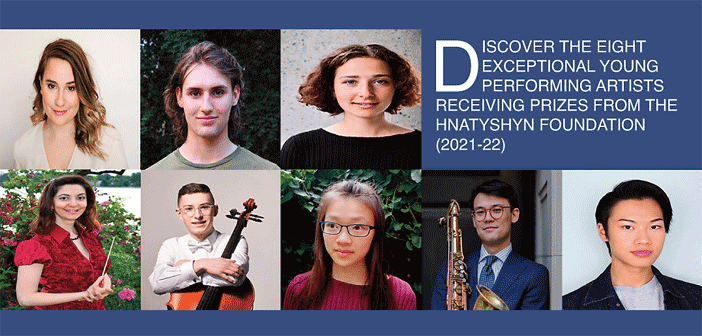 Although the livestream is free for everyone, The Royal Conservatory is deeply grateful for donations in support of the Fund for Koerner Hall in order to keep bringing live music to audiences and keep artists working.
For those in Toronto, dinner packages are also available at the following levels:
Orchestra Level Patron:
Group Dinner for eight to ten people – $8,000
• A curated three-course dinner by Daniel et Daniel delivered to your door, with gifts from the RCM
• Your choice of four bottles of wine from our excellent selection
• Option of complimentary butler service
(Please note that per government guidelines surrounding COVID-19, in choosing butler service, the number of guests will be limited to eight since two service staff will be present.)
First Balcony Patron:
Delectable Dinner for two people – $2,000
• A curated three-course dinner by Daniel et Daniel delivered to your door, with gifts from the RCM
• Your choice of a bottle of wine from our excellent selection
Second Balcony Patron:
Celebration box for up to four people – $500
• Wine and cheese selection
OR
• Cocktails and snack selection delivered to your door
Presenting Patrons will be recognized on screen during the event and will receive a tax receipt for the maximum allowable amount.
To register for the free livestream, purchase a dinner package, and donate, please visit rcmusic.com/ResoundingEvent.