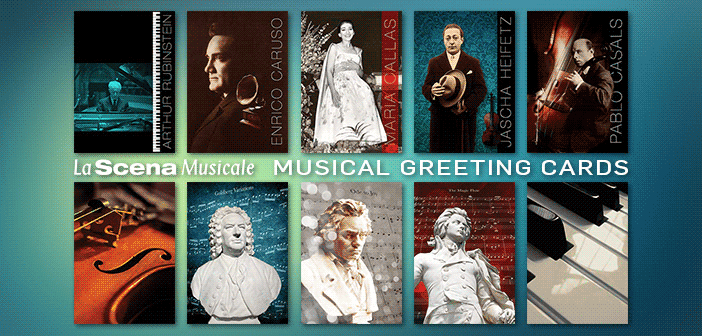 More than 100 artists, arts leaders, and professors announce $130,000
New Music Solidarity FundFund to offer $500 emergency grants to performers of music by living composers impacted by COVID-19 cancellations
More than 100 artists, arts leaders, and professors in the field have announced the New Music Solidarity Fund, an initiative that aims to grant emergency funding to musicians impacted by COVID-19. At the time of the announcement, more than $130,000 has been pledged. The fund will be administered through New Music USA, and all donations are fully tax-deductible through New Music USA's 501c3 status. The fund is accessible here and will run until April 30.

The New Music Solidarity Fund will distribute at least two hundred and sixty, $500 emergency assistance grants. Any musician who has had a project involving a living composer canceled because of the pandemic is invited to apply. The New Music Solidarity Fund opens to applicants on March 31, and will run until April 30. Grants will be available on a first-come, first-served basis as funds last.

Eligibility
Are you a musician working in new, creative, experimental or improvised music and are you a freelance artist, i.e., non-salaried by an institution?
Have you had a COVID-19 related cancelation of project(s)/performance(s) involving music by a living composer?
Is your immediate livelihood threatened by these cancelations?
If you answered yes to all of these questions, you are eligible to apply for a $500 emergency assistance grant from the New Music Solidarity Fund. Please note that funds will be allocated on a first come first serve basis to everyone in need. We plan to fundraise through April 30 to support as many people as we can.
Applications for the Solidarity Fund will be accepted beginning at 12 p.m. Eastern time on March 31.
---
The New Music Solidarity Fund was made possible through the collective organizational efforts of Marcos Balter, Julia Bullock, Claire Chase, Anthony Roth Costanzo, Du Yun, Judd Greenstein, Reena Esmail, Nico Muhly, Andrew Norman, Christian Reif, Christopher Rountree, Caroline Shaw, Conrad Tao, and Seth Parker Woods. These artists, along with other artistic and administrative colleagues in the field, sought to extend help to less-secure individuals within their community.
Beyond this emergency bridge fund, the organizers and contributors hope to lay the grounds for a new financial and cultural framework that ensures the stability of musicians in the new music scene. "Self-preservation can't so much be on the minds of musicians," says soprano Julia Bullock, "because one of the fundamentals of music making is acknowledging that we are providing a service for one another. At this immediate time, the support of this fund is financial, but I hope it will resonate well beyond that, once more people know the feeling of solidarity amongst artists."
"Many new music performers are freelancers," says composer Marcos Balter. "These are incredibly courageous artists who take enormous risks to advocate for music of our time, music that already exists on shoestring budgets and minimal financial support. A single cancelled performance can have a huge impact on someone's livelihood. Time and time again, these musicians have been there for us composers and new music lovers. Now is the time for us to show our gratitude and to stand by them in solidarity. I'm deeply touched but not at all surprised that so many artists have answered our calls for contributions. We are a diverse but deeply united family, and we will get through this together."
"As artists who have dedicated our lives to the music of our time, our lifeblood is the live performance of new and untested work," says flautist Claire Chase. "This pandemic poses an existential threat to that most essential work of our community of artists. And yet at the same time, it reminds us anew of just how vital that activity is. After all, it is at difficult times like these that the human need for new, resonant art that is responsive to the needs of the moment makes itself felt most viscerally. And that is what people in the new-music community, both onstage and off, do so generously, selflessly and courageously: respond to the needs of the moment."
"Right now the future of our community hangs in the balance," says composer Andrew Norman. "It is up to each of us to do what we can to ensure that the art form we all hold dear has a future beyond this moment of global crisis. We must support those who have enriched our lives and touched our hearts with their music, those whose livelihoods are now threatened by the realities of a worldwide pandemic. We may not be able to congregate to experience the magic, the power, the cathartic truth-telling of live musical performance right now, but we can show our solidarity with and support for those musicians in need by donating to this fund and other worthy causes."
Norman continues, "I have been truly moved by the depth and breadth of generosity we have seen from artists in our community in the last week. We are all struggling. We are all in precarious and uncertain positions, and yet so many people in the field have done the risky and selfless work of putting the needs of the collective above their own. This speaks to the collaborative nature of music making. We are nothing without each other. We will get through this together and we will never again take for granted the ability to gather as a community and make music for and with one another."
Chase adds, "I am gobsmacked by our community's willingness to jump in at this moment, no questions asked, and to respond to the needs of our most vulnerable members. Importantly, this is not a charity fund. This is a solidarity fund. We stand with each other, and will keep each other standing until we are on the other side of this. And you'd better believe we're going to keep making noise!"
Bullock adds, "For those of you who are performing music written by living composers, whose work has been cancelled, because of this crisis: please apply! These funds are here for you! For individuals who share other music in this diverse landscape, let's continue to organize about what we can do that is proactive and necessary!"
To date, the following people's donations comprise the fund: Mark Adamo and John Corigliano, John Adams, Matt Albert, Patricia Alessandrini, Arcade Fire, Matthew Aucoin, Emanuel Ax, Lina Bahn, Marcos Balter, Jean-Baptiste Barriere, Jamie Barton, Robert Beaser, Richard Beaudoin, Lembit Beecher, Derek Bermel, Whit Bernard, Oscar Bettison, David Bloom, Emily Bookwalter, Deborah Borda, Martin Bresnick, J'nai Bridges, Nicholas Britell, Fred Bronstein, Catherine Brookman, Julia Bullock, William Butler, Donato Cabrera, Jay Campbell, Karina Canellakis, John Casavant, Christopher Cerrone, Raven Chacon, Elim Chan, Claire Chase, Chen Yi and Zhou Long, Gloria Cheng, Anthony Cheung and Lu Wang, Suzannah Clark, Anna Clyne, Nuno Coelho, William Cooney and Ruth Eliel, Jacob Cooper, Anthony Roth Costanzo, Donald Crockett, Andrew Cyr, Chaya Czernowin, Mark Dancigers, Richard Danielpour, Mario Diaz de Leon, Zosha Di Castri and David Adamcyk, Nicholas DeMaison, Stéphane Denève, Bryce Dessner, Laura Dolp, Arlene and Larry Dunn, Du Yun, David Dzubay, Jason Eckardt, Marti Epstein, Reena Esmail, Roshanne Etezady and Timothy McAllister, Mary Lou Falcone, Michael Fiday, Gerald Finley, Renée Fleming, Sean Friar, Ashley Fure, Alexandra Gardner, Grant Gershon and Elissa Johnston, Howard Gilman Foundation, John Glover, Frederica (von Stade) Gorman, Marsha Gray, Lenore and Bernard Greenberg, Judd Greenstein, Vijay Gupta, Ara Guzelimian, Hilary Hahn, Ted Hearne, Aaron and Elizabeth Helgeson, Rebekah Heller and Rudd Taylor, James Hirschfeld and John Pickford Richards, Ah Young Hong, Robert Honstein, Vijay Iyer, Colin Jacobsen, Eric Jacobsen, Pierre Jalbert, Jennifer Jolley, Russell Jones, Jeffrey Kahane, Lou and Julie Karchin, Ross Karre, Aaron Jay Kernis, Katinka Kleijn, Jerry Kohl, Kristy Kuster, Jodie Landau, Felipe Lara, Charlotte Lee, Tania León, Michael Lewanski, George Lewis, Liza Lim, David Little, Levy Lorenzo, Marc Lowenstein, Eric Lyon, Cristian Macelaru, Sky Macklay and Sam Pluta, Susanna Mälkki, Enrique Marquez, Missy Mazzoli, Andrew McIntosh, Ryan McKinny, Aakash Mittal, Eric Moe, Ingrid Monson, Felicia Moore, Margaret Morgan and Wesley Phoa, Beth Morrison, Nico Muhly, Donald Nally, Eric Nathan, Andrew Norman, Ursula Oppens, Frank J. Oteri and Trudy Chan, Richard Reed Parry, Nick Platoff, Sandy and Barry Pressman, Paola Prestini, James Primosch, Kevin Puts, Vicki Ray, Vanessa Reed, Steve Reich, Ellen Reid, Christian Reif, Ruth Reinhardt, Roger Reynolds,  John Pickford Richards, William Robin, Joshua Robison, Kurt Rohde, Jesse Rosen, Mathew Rosenblum, James Rosenfield, Christopher Rountree, Joshua Rubin, Norman Ryan, Kaija Saariaho, Jane M Hussein Saks, Barry and Nancy Sanders, Annie Saunders, Adam Schoenberg, Schubert Club (in honor of Kevin Puts and the Miró Quartet), Peter Sellars, Yuval Sharon, Sean Shepherd, Martin Sher, Chad Smith, Dan Smith, Sarah Kirkland Snider and Steven Mackey, Kate Soper, Gregory Spears, Rand Steiger, Michael Stern, Nathaniel Stookey, John Supko, Conrad Tao, Christopher Theofanidis, Hans Thomalla, Frank Ticheli, Davóne Tines, Michael Tilson Thomas, Limor Tomer, Hans Tutschku, Dmitri Tymoczko, Ken Ueno, Chinary Ung, Melinda Wagner, Joe and Nancy Walker, Brad Wells, Michi Wiancko, Hanako Yamaguchi, Nina C. Young, Chen Zhao, and counting.