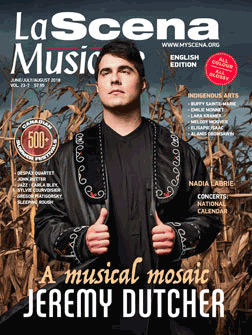 This page is also available in / Cette page est également disponible en:

Francais (French)
Carla Bley and Steve Swallow
Making a living at music is a rather risky proposition. Everybody knows that. But its lure is undeniable. Of course, dreams of fame and fortune abound, but these rapidly crumble in the face of reality.
However, a career in music is not beset by hardship alone; there are benefits and rewards as well. One of these is the absence of a ­compulsory retirement age. As long as the ­creative spark is there and health permits, music can be the story of a lifetime, even well into an advanced age. Case in point: Carla Bley.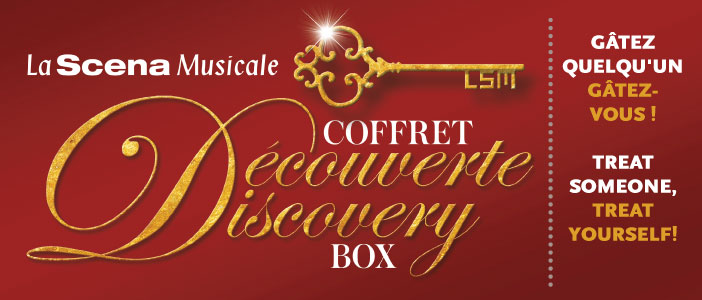 On May 11, this American pianist, composer and arranger turned 82. Not one to celebrate such things, she stayed home to work quietly on a special project (more on that later). Now, at an age when most look into the rearview mirror of their lives, Bley has no time for reminiscences.
Three weeks before her birthday, she was off to Italy. Both she and her life partner, electric bassist Steve Swallow, were on stage as guests of an orchestra in Turin. On June 1, she was at the Kennedy Center in Washington D.C. for a performance of the Liberation Music Orchestra, the famed outfit first put ­together by the late bassist Charlie Haden ­almost half a century ago.
On July 2, the couple will appear with the Orchestre national de Jazz de Montréal, reprising their program played in Italy. And as if that weren't enough, they head out shortly thereafter for a European tour, this time as a trio with a longtime associate, British saxophonist Andy Sheppard.
For the Montreal performance, ONJ managing director Jacques Laurin requested "Fresh Impression," a number from the album Big Band Theory. "I agreed to make that one substitution," Bley states, "although it's an older work I haven't played for a while."
During a recent phone conversation, Bley talked about her working methods. "When I get these invitations, I go through my scores again and pick the ones I want to play. I work over them with Steve at home first and figure out a way to direct them. When come the rehearsals, I spend a good three hours with the rhythm section alone [in this case, the couple will be joined by drummer Kevin Warren and a second keyboardist, Dan Thouin]. Then I do another two with the horns, and a last run-through preceding the show."
California Dreams and
New York Dues
When it comes to repertoire, Carla Bley has lots to choose from. So much so, she has lost track, but hazards a guess anyway: somewhere over 300. Music for her has never been just a job but a vocation embedded in her genes, so to speak.
Born in California under the name Karen Borg, she grew up in a musical family. Her ­father, a piano teacher, was also a choirmaster. Through him she learned the basics of music in her youth, which was enough for her in terms of training.
Bley would made the long trek east to New York in the mid-50s. There was much scuffling around at first, working menial jobs like selling sheet music or cigarettes. In one nightspot she would meet her first life partner, the late Paul Bley, one of Montreal's most famous jazz sons, also paying his dues in the jazz Mecca.
Soon they married – she was barely in her 20s – and not long after they headed out to Los Angeles. Both would soon fall under the spell of the revolutionary Ornette Coleman and stayed on his heels as he set foot in New York in 1959, amid a storm of controversy.
It was in that same year that the paths of Carla Bley and Steve Swallow first intersected. ­ "We first met at Bard College," Swallow says. "I played a concert there with Paul, at a festival run by [pianist]Ran Blake. I was so stunned by the music that night I left ­university a few weeks later and showed up at their doorstep in New York City. Carla used to be my mom then and watched over me, like I do for her now."
Their relationship would cement itself much later, in the mid-1980s. By then, ­Swallow had cast away his acoustic bass for 15 years, focusing exclusively on an electric model. He has had several more built since, all custom-made, and has thus achieved a signature sound unlike any other practitioner of that instrument.
When asked why, Swallow has trouble ­giving a specific reason, save to say: "I fell in love with it, against all odds and my better judgement. The jazz world, myself included, saw the electric bass as the instrument of blue suede shoes, and it's been a battle to convince jazz guys to play alongside it. I've enjoyed the fight."
Carla, for her part, was composing in those very early days. Paul Bley would include several tunes in his repertoire, drawn to their open harmonies. Long after they parted, he kept on playing them, both in concert and on recordings.
The ensuing decade of the Fabulous Sixties would allow the budding composer to gain ­increased notice in the public eye. She was there, involved in the new developments shaking the scene. As a member of the decidedly avant-garde collective Jazz Composer Guild, Bley started writing for the JCOA (Jazz Composers Orchestra Association) while recording her first album, A Genuine Tong Funeral, in 1967, on which she shared top billing with vibraphonist Gary Burton. Around that time she started Watt Records with her new partner, trumpeter Michael Mantler, and its parent enterprise NMDS (New Music Distribution Service, since dissolved).
In quick succession, Bley wrote arrangements for the inaugural album of the Liberation Orchestra in 1969 before tackling Escalator Over the Hill, an off-the-wall sort of opera that finally saw the light of day on record three years later. The 1970s would turn out to be a banner decade, thanks to a string of albums, all highly acclaimed.
Her oeuvre is not easily pigeonholed ­because its contours have changed. Influences of all kinds seep through her earlier work: jazz, of course, but rock, folk and brass band stylings, with unmistakable touches of irony and parody echoing the music-theater ­collaborations of Kurt Weill and Bertolt Brecht. These ingredients have subsided since, and her compositions of late are more introspective, best expressed in her current trio.
­Projects
As much as Bley enjoys dipping into her deep musical archives, the creative spark still inhabits her. "I've got something in the works," she claims, "an oratorio, quite a large-scale ­project, for jazz orchestra and a 50-voice choir. I've had it performed twice already, but it's not quite finished. I am a slow writer, so I have to find holes in my schedule long enough for me to focus, like the three weeks I now have. When I can, I need a good six hours a day to write and compose. The piece is called The French Lesson. It is about 48 minutes long, at least for now. The libretto is mine, and yes, some texts are in French. I really don't know if I will be around to see it performed in a fully realized way. Who has the means now of presenting works of this size?"
But then again there is some satisfaction in hearing her orchestral music brought to life again by large ensembles rather than her own, which simply cannot be brought on the road anymore. As an alternative, there is her current drummerless trio. Its summer tour will permit her to fine-tune a new repertoire for a Fall recording for ECM Records, now her label of choice.
Aside from that, she speaks enthusiastically of the quintet heard a year ago at the Montreal International Jazz Festival, a group that includes star trumpeter Dave Douglas and two native Montrealers: Chet Doxas, reeds, and his brother Jim on drums. "We toured Europe a year ago, and I wrote a piece for this band," Bley recalls. "I liked playing with them so much, I want to write another one, for a future tour that is."
Carla Bley conducts an performs with the Orchestre national de jazz de Montréal with guest Steve Swallow July 2 at 8 p.m. at the Monument-National in ­Montreal. Go to www.montrealjazzfest.com.
Sylvie Courvoisier and Mark Feldman
Pianist Sylvie Courvoisier can certainly thank her lucky stars these days. A New York resident since 1998, this Swiss native hailing from Lausanne is an artist whose talent is as opulent as her lengthy mane of dark brown hair. In the last few months, she was awarded not only one but two prestigious prizes, the jazz award granted annually by the Suisa Foundation in her native origin, the other from the New York-based Foundation of Contemporary Arts (FAC).
On the eve of a two-week European tour with her current trio (see review next page), Courvoisier admits to having been taken by surprise. She had no idea that she was being considered for either prize. "The FCA is fairly prestigious," she notes. "It's been around for over 50 years and one of its instigators is John Cage. Their prizes are awarded to artists in ­different fields, and I am this year's choice for the Music/Sound category."
As for her Swiss prize, Courvoisier picked it up last month at the end of her tour, just ­before a concert appearance in Switzerland. Aside from investing some of the 25,000 Francs (CAN$32,000) into repairing her ­instrument at home – and the home, too – her main intention is to redistribute it among those she plays with, as a matter of enhancing their wages.
Now approaching 50, Sylvie Courvoisier has been active musically for half of those years. Thanks to her father, an amateur pianist, she was weaned early on music, learning jazz piano styles like boogie-woogie and stride.
When not at keyboard, Courvoisier had her ear glued to the radio, listening to music of all genres, from classics past and present to a host of popular musics, jazz included. Years later, in 1995, she made her recording debut with Courtoisie sauvage (Unit Records), a ­commendable first effort that would open doors to more adventurous projects, the most unusual being with Pierre Charial, of all things a barrel organ player.
At once eclectic and adventurous in her ­pursuits, Courvoisier looks beyond jazz, ­drawing sustenance from both composed and freely improvised musics. She describes her approach as follows: "As a pianist and composer, I combine contemporary composition with open improvisation. I am balancing the electricity of free improvisation with the structuralism of written composition. I integrate prepared piano with non-prepared while weaving together lyricism and noise, jazz and classical, and electronic and acoustic. I work with and against these contrasts of sound."
With respect to her move stateside, she ­attributes it, once again, to a few more lucky stars. "In the late 1990s, I ventured to New York with no intention to stay. I went just to see what was going on. It was really tough, even more so because I could hardly speak a word of English. Back in Europe, I was invited to one of the jazz radio workshops staged by a German broadcaster. That is where I met Mark Feldman." One thing led to another and suddenly she and the violinist were a couple, she following him back to the U.S., where they now make their home in Brooklyn.
Given Feldman's status as a top-flight player in the city's jazz/creative music scene, doors would soon open for the newcomer ­pianist, one of them leading straight to John Zorn. She is grateful for his encouragements early on, and opportunities to record for his Tzadik label. Zorn was equally instrumental in pushing her towards forming a trio, whose second effort was released in the New Year.
With Feldman, Courvoisier has cut ­several albums, a handful of duos, ­including two all-Zorn programs, and a few more of their own music with bass and drums added. Her ­current producer, Patrik ­Landolt of Intakt Records, sums it up pretty neatly when asked for an appreciation of the artist.
"Sylvie Courvoisier has shown real courage as a musician, because she not only dared to make the move from Europe to the States, but was successful at it. Within New York's creative music circles, she is able like few others to link the jazz world with European new music. And when different traditions meet, something remarkable is bound to happen."
Sylvie Courvoisier performs with Mark Feldman June 13 at the Sala Rossa as part of the Suoni per il Popolo festival. Also on the bill: Craig Taborn (piano), Mette Rasmussen (alto sax) and Ches Smith (drums). Go to www.suoniperilpopolo.org.
This page is also available in / Cette page est également disponible en:

Francais (French)