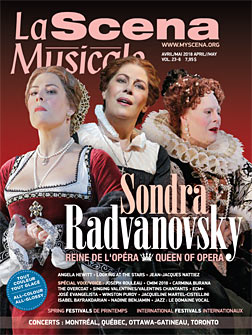 This page is also available in / Cette page est également disponible en:

Francais (French)
Bass is the Place

Michel Donato et ses amis québécois / Effendi FND 166
Having turned 80 last summer, Michel Donato has not yet played his last note. In this, a milestone year of his life, the bassist has offered himself and his listeners a nice little birthday gift: a neatly tied package of 10 medium-length tracks spanning some 50 minutes. Joining him for the ride are three journeymen: pianist François Bourassa (who composed the bulk of the tunes), Frank Lozano on tenor and soprano saxes, and Pierre Tanguay on drums. This band, which first started as a dedicatory band to the music of Bill Evans, is now in its third instalment on disc. While it is Donato's band, he does not hog the spotlight; he solos only once, and on one of four slower number. This side is a most relaxed affair; half of the tracks are set at ballad tempos, hence the feel of a friendly gathering of good buddies simply enjoying each other's company.
Listen to soundbyte here 

Fire in the West — Neil Swainson / Cellar Live CM11821
If Donato is Montreal's stalwart bassist, so can it be said about Neil Swainson for the Toronto scene (next to Dave Young, that is). A year ago, the all-rounder Swainson returned to the studio to record one of his rare leader albums, decades after his most notable outing in that capacity (49th Parallel, recorded in 1987). Returning to the tried-and-true hard bop format of that past outing, he anchors a trio with the expat Canadian pianist Renee Rosnes and the well-known American drummer Lewis Nash who back the frontliners, tenorman Kelly Jefferson and trumpeter Brad Turner. Those horn players are filling in some big shoes here, as the earlier album sported, among others, no less than Joe Henderson and Woody Shaw (both of whom have since died). Musically, this new release is stylistically identical, unadulterated hard bop well within its usual forms—including individual solos sandwiched between the opening and closing theme statements. Given the musicianship and mastery of the style, the results can be nothing less than guaranteed, albeit lacking in real surprises.
Listen to soundbyte here 
were we where we were — Michael Formanek Drome Trio / Circular Files CFCD 1202202021
For those who seek out albums that tug at the boundaries of conventional jazz wisdom, this outing from bassist Michael Formanek fits the bill. A leader on the contemporary jazz/creative music scene in New York, this bassist allows considerable freedom in his music and draws like-minded musicians into his fold. On this album, he spars with drummer Vinnie Sperrazza and one of Montreal's former hot properties, now in the Big Apple, saxophonist and clarinetist Chet Doxas. Mainly known for his sterling tenor work, the latter unleashes a new weapon, the soprano saxophone, which he plays which such poise as if it were his main axe. There are but four cuts on this hour-plus side, the first being an alternate longer take of 27 minutes of the second and issued only in digital format, the remaining tracks issued on a vinyl nearing the 40-minute mark. A great outing from a band we wish to see one day in our town. Here's hoping.
Listen to soundbyte here 
Trios x 3

Seismic Shift — John Escreet  / Whirlwind Recordings WW4794
Recordings that draw your attention from the first moment on are something of a rarity nowadays. And more so when they never seem to let up. Such is the case of this recent trio release by pianist John Escreet. If one word describes the music, it would be ֑"intensity." Just the title of the record (Seismic Shift) gives us a hint of what is in the offing. The album's opener (Study No 1) is anything but a musical étude, but something of a no-holds-barred gambit of darting keyboard virtuosity and harmonic splashes that serve notice to the listener. Throughout the 50-minute playing time, the leader and his highly responsive sidemen—bassist Eric Revis and drummer Damion Reid—kept this listener on the edge of his seat for their rapid-fire interactions. A bracing side of music that updates one the most traditional jazz combos to the standards of our time.
Listen to soundbyte here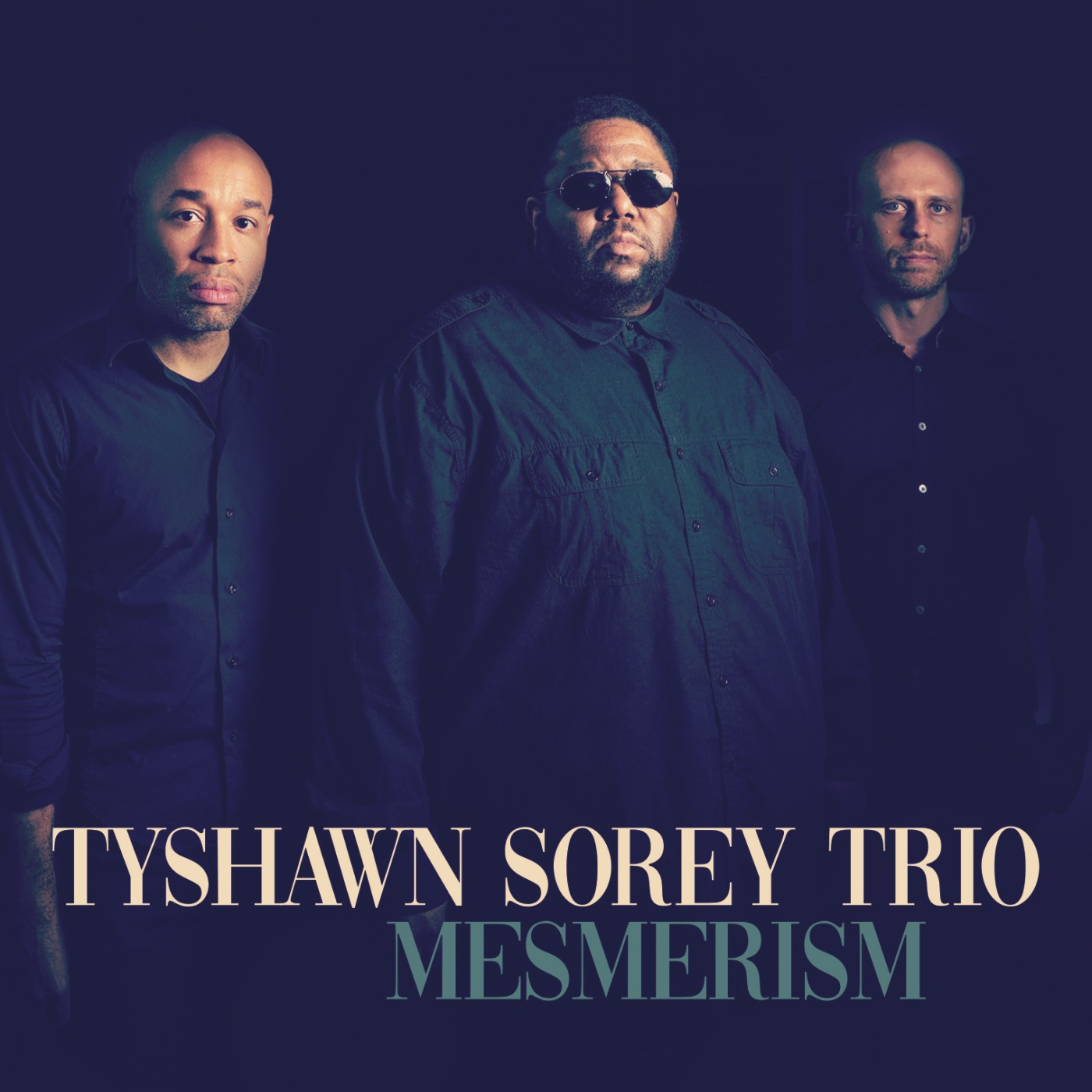 Mesmerism —Tyshawn Sorey Trio / Self-produced
While intensity in music is often equated to playing fast, hard and furious, it need not be so all the time. In fact, it can also occur at the level of a mere hush, something in the order of what Jimmy Giuffre once referred to as ֑"quiet intensity." That term applies perfectly to this recording of a piano trio led here by a drummer, the formidable Tyshawn Sorey, Best known in more open music contexts as well as composing in the contemporary music idiom, Sorey has elected to cover pieces of a more standard ilk, drawing on tunes from Horace Silver, Herb Ellis, Joseph Kosma (Autumn Leaves), Paul Motian, Duke Ellington and the most left-of-centre jazzer, Muhal Richard Abrams. Rather than showcasing his prowess, Sorey is a team player who backs his cohorts pianist Aaron Diehl and bassist Matt Brewer with remarkable restraint, perfectly suited to the deliberate execution of the music. Metaphorically speaking, this most intriguing album is like keeping eyes and ears peeled on a simmering pot and wondering if it will ever boil over.
Listen to soundbyte here 

Echos — Davheed Behroozi / Sunnyside SSC 1618
The jazz piano tradition is essentially linear in concept, with single note lines spun out from the right hand and their underlying harmonies strewn from the left. But this is not a hardened rule, as there are plenty of keyboardists who opt for other strategies. The American Davheed Behroozi is one such case. In this release, he opts for dense chord blocks played by both hands. In only one of the nine tracks does he follow that linear approach, preferring basically to create massive chunks of sound amplified by considerable pedal work. In so doing, the music is almost cathedral-like, which is aptly suggested in the album's title. Aiding and abetting the leader are bassist Thomas Morgan, wo contribue one piece, the rest by the pianist, and drummer Billy Mintz, who both do their part in maintaing the intensity of these proceedings as the pianist. Lovers of classical piano will best be served by this somewhat austere and solemn approach to piano playing,.
Listen to soundbyte here 
Quartets x 4

Molecular Systematic Music Live — James Brandon Lewis / Intakt CD389
Tenor saxophonist James Brandon Lewis is one name to reckon with among today's emerging new voices. This album documents a 2021 concert in Zurich, at which time his band dealt with the music of its predecessor album. Surging as much from the soul as the head, Lewis's broad sound is literally gripping, a feeling that carries over to the rest of the band, Cuban pianist Aruán Ortiz leading the pack. In close to 90 minutes spread over two discs, the band cuts loose, the nine tracks running in the seven- to 12-minute range. Captivating for the most part, the music might nevertheless leave one a bit exhausted if listened to in one fell swoop.
Listen to soundbyte here

Neon — Andrew Boudreau / Fresh Sounds New Talent FST 4039
Pianist Andrew Boudreau, a one-time Montrealer now in New York, returned to town last month with his band as guests of the Off Jazz Festival. His quartet, the standard piano trio plus tenor sax, performed the music found on this album. The leader has penned all nine pieces, delivered rather succinctly in a little more than three-quarters of an hour. Overall, the music is very thought out its, deliberate in delivery, even if it takes liberties with the customary mainstream jazz canon as the written parts are somewhat oblique in form and content. This most credible piece of work demonstrates how today's modern jazz has expanded its horizons by assimilating elements from other forms of music, including some of its more experimental strands.
Listen to soundbyte here 

Tardif — Brûlez les meubles / 

Tour de Bras

TDB900058CD
A musical entrepreneur wearing several hats, Éric Normand leads an improvising collective in his home town of Rimouski, a.k.a. the GGRIL, organizes experimental music events, manages a label (Tour de Bras) and plays bass in a wide array of musical settings—including jazz, as is the case here. Aside from himself and guitarist Louis Beaudoin-de la Sablonnière, he has collared both saxophonist Jean Derome and drummer John Hollenbeck in this, their first-time encounter. The team performs a set of nine originals from all members except the drummer, and throws in one cover written by trombonist Albert Mangelsdorff (A Jazz Tune I Hope). The pieces are rather short, so no one really has the time to stretch out. Still, the music shows how today's contemporary jazz has a voice of its own and need not pay lip service to past styles to be convincing.
Listen to soundbyte here

Artifact — Kate Wyatt /  Self-produced
Adorning the cover of this album is the long blonde mane of Kate Wyatt, a pianist and composer making her debut here at the helm of a quartet comprising bassist Adrian Vedady (her life partner), drummer Jim Doxas and trumpeter Lex French. In a little under an hour, this team covers six of Wyatt's originals and one by Billy Strayhorn (A Flower is a Lovesome Thing). The will to stretch the music out a little more than what usually happens in the confines of a studio enhances the listening experience. Stylistically, the music is within the parameters of the mainstream jazz idiom, but everybody is well invested within this well-crafted musical undertaking. While a degree of innovation or daring is a welcome asset in any musical performance, live or on record, what counts above all else is to mean what you play and play what you mean, hence to be true to your vision while conveying your intentions to the listener in the most convincing way. 
Listen to soundbyte here
This page is also available in / Cette page est également disponible en:

Francais (French)