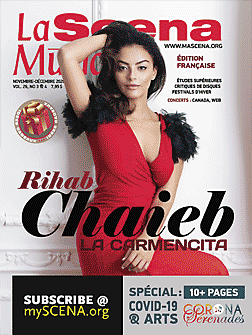 This page is also available in / Cette page est également disponible en:

Francais (French)
As much as musicians are celebrated for having fashioned this art form called jazz, their efforts would probably have never reached a wider audience if sound recordings had not been invented. And this is where the sound engineer fits into the picture. Were it not for these hard-working individuals, whose names go unnoticed by the public, jazz might never have left such a large imprint on the music of the last century or so.
Whatever the style may be – pop, jazz, classical or anything else that may come to mind – each one needs to be approached in a specific way when being recorded. Jazz, as usual, presents its own challenges: because of its spontaneity, so much happens on the fly, hence the need of the engineer to be on his toes all the time. To provide some insights into the art of recording jazz, four specialists in the field share some of their experiences in these and other matters.
André White
The son of a jazz musician, André White broke into the scene some 40 years ago, playing both piano and drums. In the late 1980s, he was the first jazzman to enter the sound recording program at McGill University. A period of intense activity ensued after he graduated in 1990, to the point of leading him to a burnout 18 years later. Nowadays, he has become more choosey in his pursuits, both as a performer and sound engineer, so as not to overlook his McGill teaching duties.
"In 1988, I was fortunate enough to witness a session held at Rudy van Gelder's famous studio in Engelwood Cliffs, New Jersey. To me, he set the standard for all jazz recording; after all, he single-handedly created the sound for Blue Note and Impulse. Back then, he had turned his back on analog and embraced digital instead. I, on the other hand, have never subscribed to one over the other. But the thing I don't like is when things are too clean; if there are imperfections, so be it, that's the nature of jazz anyway. In studio, I generally prefer to put the drummer in a booth to avoid its sounds bleeding into other tracks, but I never do that for the bass."
Jacques Laurin
At the onset of his career in the mid-1970s, Jacques Laurin played double bass while dabbling in recording and mixing. After a five-year leave from the business, he returned in 1987, this time devoting himself fully to sound engineering. In the following decade, he went back to school, first earning a BA in music, then a masters in sound recording, also at McGill. After a decade or so of freelance work, which continues to this day, he founded the Orchestre national de jazz de Montréal in 2012, a full-size big band he is always in charge of and whose every concert he records and mixes.
"Before I take on a new project, my priorities are clear: artistic value comes first, never the technical aspects. Next is the space to record in, an issue in itself. Honestly, there are hardly any rooms suitable for jazz, both here and elsewhere, the exception being the three halls at New York's Lincoln Center that were specifically devised for this music. When it comes to studio set-ups, I can go both ways, depending on the context, either by putting bass and drums in separate booths, or together with the rest of the band. For the ONJ, I record all of its concerts multi-track using the hall's soundboard and then mix it down. Outside of that, I also mix recordings brought to me by musicians."
George Doxas
In 1989, George Doxas retired from a teaching job to devote himself to sound engineering full-time. This trained classical guitarist, who subsequently picked up the bass, credits his very understanding wife and two musician sons, saxophonist Chet and drummer Jim, for encouraging him to open a studio, Boutique du Son, in the basement of the family's Pointe-Claire home. Over time, he has welcomed musicians from across the country to take advantage of his fully equipped facilities (including a drum kit and a new concert grand piano). The basement was expanded not too long ago and is divided into four separate rooms, all wired to a control room.
"There are so many upsides to owning a recording studio, like the time saved in getting a session underway; it's all there, ready to go. Jazz musicians don't have big bucks to spend, so they appreciate that, likewise for my rates. In the beginning, all was analog, but I was easily won over by digital; it makes life so much easier in terms of mixing and editing, even mastering, a wholly different task requiring a different set of tools. Because I do all of these, which is not the case for all engineers, I can have a whole recording ready for commercial production by day's end."
Alain Bédard
Long before starting Effendi Records in 1998, Alain Bédard played bass professionally in his native Quebec City. Parallel to that, he was drawn to recording, first by learning on his own then picking the brains of established engineers in the field. Studies at Université du Québec à Montréal apprised him of the more technical aspects of the job. In the early days of his label, he recorded the music and mixed the sessions, and still does the latter nowadays, but now relegates the former task to others.
"Since improvisation is the bread and butter of jazz, it is so much a music of the moment, and has to be played on the spot, as if happening in a live setting. That is the major difference with pop, where you can bring people in separately and lay down tracks one by one, after which you assemble the whole thing. So a proper placement of musicians in the studio is essential for jazz. I go about it by setting the bass apart from the others, in a booth. Given its much more delicate sound, it can be easily intruded upon by the other instruments in the band. On the other hand, I never isolate drums as some do, otherwise they sound muffled and unnatural."
This page is also available in / Cette page est également disponible en:

Francais (French)