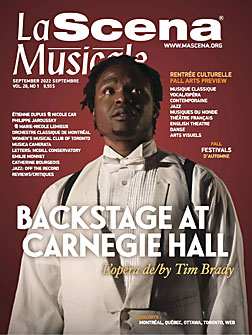 This page is also available in / Cette page est également disponible en:

Francais (French)
By the looks of it, Montreal's music scene is back on track for the fall season, unless COVID-19 throws yet another curveball at us with one more of its variants. In the weeks and months to come, the city will be jazzing on all fronts.
For starters, there are always the two main jazz dens to rely on, both of which have miraculously made it through the thinnest of times: the Upstairs Jazz Bar (1254 Mackay) and Le Dièse Onze (4115 Saint-Denis), both of which have updated listings on their respective websites. A new player is the restaurant La Petite Marche (further north on Saint-Denis, above Saint-Joseph), which has almost daily performances, with regular doses of jazz and blues served up by local talents.
But the coming season promises some international headliners. Two major names are included in the programming of the Salle Bourgie, which hosts jazz acts on a monthly basis throughout its whole season. On Oct. 27, alto saxophonist Charles McPherson, a veritable bebop jazz legend, is scheduled to play his first Montreal engagement ever. At 83, this elder statesman of jazz will make the long trek from his home in San Diego to grace this hallowed hall and lead a hand-picked trio of sidemen that includes one of his sons on drums. An authentic disciple of Charlie Parker, McPherson's rise to prominence in the mid-1960s occurred during his tenure with the great bassist Charles Mingus (whose centenary it is this year). More on this saxman next month in this section.
Roughly three weeks later, on Nov. 17, the cutting-edge jazz guitarist Marc Ribot will perform a solo recital that will surely draw hordes of plectrists and fans of this veritable enfant terrible of the New York creative music scene.
As all good things seemingly come in threes, McGill University has plucked another jazz veteran as its guest jazz musician in residence:  drummer Louis Hayes. Still active at 85, he has played with a veritable who's-who of hard bop, including tenures with Horace Silver and Cannonball Adderley. Coincidentally, his four-day visit will culminate with a closing concert on the same evening as McPherson's. While this might pose a dilemma for some, worry not, because the saxman will be McGill's guest in the New Year.
Aside from these headliners, there is a cornucopia of local talent to contend with. The best showcase for our own is the Off Jazz Festival, running from Oct. 6 to 15, its program not quite settled at this writing, but also subject of our next section. http://loffjazzfestival.com
Québec musiques parallèles is yet another beast, a province-wide touring circuit that returns for its second annual edition, running from Sept. 30 to Oct. 17. Skewed toward contemporary music, it includes a jazz-and-improv facet. Over that time period, mostly Montreal-based groups (and one international one) will spread the word of New Music in 11 towns and communities in Quebec, and a few more outside of the province. (For more information, go to the Facebook page under the name of this event.)
Yet one more step removed from jazz, albeit with a reference to it, is the opera Backstage at Carnegie Hall at the Centaur Theatre on Sept. 24 and 25. This work, penned by electric guitarist Tim Brady, and performed by his ensemble Bradyworks, is an allegory on the life of the first important electric guitar soloist in jazz, Charlie Christian. Don't expect too jazzy a score, but if you are still curious, please refer to the cover article of this issue for more on this unique production.
In the realm of improv, a.k.a. musique actuelle, the Ambiances magnétiques collective is preparing a new lot of albums, all to be released early in 2023. But for now, it has just issued a new title by the experimentalist Pierre-Yves Martel and his foursome Quartetski, who have taken on the music of John Cage—a somewhat curious choice, considering that composer's disdain for improvisation.
On the performance side, the production arm of the label, Productions SuperMusique has a pair of shows on tap, beginning with "Nous perçons les oreilles'" (the Hétu-Derome duo) on Oct. 12, followed by its SuperMusique large ensemble on Dec. 1 at the Gesù, included in the annual concert season of le Vivier.
Returning to the jazz front, Justin Time has just released a new disc, simply entitled 14, by Toronto chanteuse Carol Welsman, followed by another album led by native Montrealer and now Gotham City resident tenorman Chet Doxas (Rich in Symbols).
Jazz en Rafale, the showcase festival of the Effendi label  roster of local taltents, takes a sabbatical this fall but should return in the spring of 2023. On the recording side, a new title hit the market last month (Michel Donato et ses amis québécois), with an official concert launch set for  Upstairs on Nov., 12, an event making his 80th birthday this year, Next up is RUMBA by Cuban-born and Montreal resident pianist Rafael Zaldivar (with special guest drummer Terri Lynn Carrington), and further down the road the 11th album of pianist François Bourassa and his ever- dependable and creative quartet. recorded  in studio after its FIJM performance,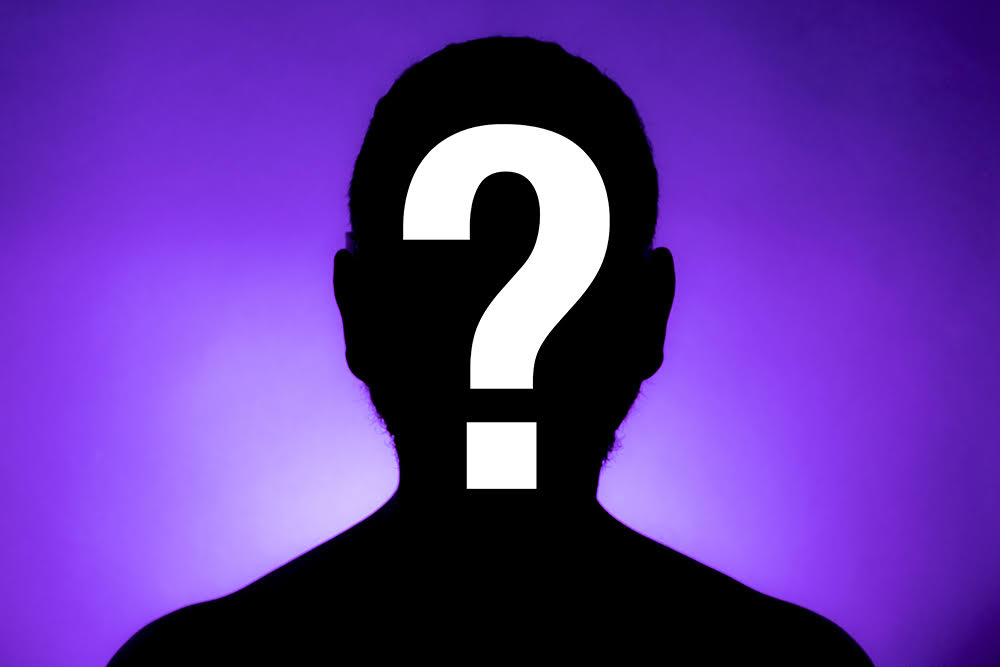 Ending the year with a bang of sorts will be the Dec. 1 concert of the UdeM big band. Its director, Ron di Lauro, has made it a tradition to invite a major jazz star as guest soloist, and this time around he has pretty well outdone himself. Who, you ask? For now, we will just keep the carrot dangling, but one hint: he once played with Miles Davis. Keep your eyes peeled on the November issue where the mystery man will be the cover story, no less. So stay tuned.
Ontario News
Jazz being a big-city music, it stands to reason that much of it is to be found in Toronto, Ontario's main stomping ground, as well as Ottawa, our nation's capital. But when September rolls around, Guelph is the place to be for musical adventure. Since its inception in 1994, the Guelph Jazz Festival has forged an artistic identity for itself unlike any other in the country, surely more daring in its programming than those of the summer circuit, but not quite as out there as, say, the FIMAV in Victoriaville.
On tap for this year's edition, running from Sept. 15 to 18, are 11 paying shows in assorted venues, and several free outdoor events staged over the whole weekend. Stylistically, the event oversteps many musical boundaries—jazz in the broadest sense of the term, world music, live electronics, even a bit of dance and more.
On the bill are a handful of Toronto stalwarts such as guitarist Eric Chenaux, trumpeter Nicole Rampersaud (now living in New Brunswick), The Heavyweights Brass Band and more. In years past, the festival made a name for itself by inviting name performers from south of the border and beyond. Given the times we live in, this foreign contingent has been limited to two groups, the Natural Information Society, a Chicago-based collective, and the rising tenor saxophonist from New York, James Brandon Lewis and trio. Add to that the George quartet of drummer John Hollenbeck, originally from New York but now teaching at McGill.
For program and ticket purchases:
https://guelphjazzfestival.com/2022/schedule
For those who want to know about what is happenng around Hog Town in the weeks to come,  here are a few sites to check out:
https://jazzintoronto.ca/listings
This page is also available in / Cette page est également disponible en:

Francais (French)