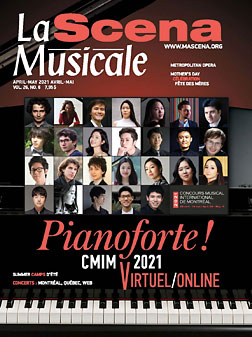 This page is also available in / Cette page est également disponible en:

Francais (French)
News travels faster than ever these days. Take for example the recent passing of Chick Corea: just a month ago, on Feb. 9, and four months shy of the keyboardist's 80th birthday, death notices were making the rounds of all media platforms, including YouTube, social media and TV broadcasters. Among the chorus of tributes, his one-time label ECM records, for whom he had recorded his now famous duo Crystal Silence with vibraphonist Gary Burton and committed his first solo outings to disc, chimed in with a rather cursory press release. Trade publications picked up the story somewhat after the fact, the delay allowing them a little more time to assess the artist's work in a more considered way. Whatever tack is taken, obits are basically encapsulated life histories, to the point of downplaying the impact of the times on the musician's own development.
Turning Points
The arts mirror the world we live in, and those who make it their life's work have to deal with that in one way or another, some in opposition to it, others more in keeping with it. Corea, for his part, came of age musically in the 1960s and 1970s, an era of rapid transformations on all fronts that took hold of everyone, him included. By his late twenties, he had cut his teeth as a dependable sideman on the New York scene, both in jazz and Latin music. Then came his first trio album for Blue Note in 1968, Now He sings, Now He sobs, a widely praised effort, and understandbly so, given the calibre of his sidemen, the veteran drummer Roy Haynes and the double bass phenom Miroslav Vitous.
In the following year, Corea took over the piano chair in Miles Davis's quintet, vacated by Herbie Hancock, now striking out on his own for good and establishing the first of his electric bands, Mwandishi. After his yearlong stint with Davis, his real first foray on electric piano, Corea took a sharp turn back into acoustic music as a charter member of the short-lived quartet Circle. As much as this unit was cheered on by a small coterie of fans and hip music scribes enthralled by its trailblazing saxophonist Anthony Braxton, it failed to impress the audience at large, the pianist realizing that he could not build one his own by working on the outer edges. That came with his next venture, Return to Forever, an electric band whose popularity was rivalled by Hancock's second band, the wildly successful Head Hunters. The seed nurtured by Miles had now blossomed into what became known as jazz rock, or fusion, as it would soon be labelled.
Since the appearance of bop in the 1940s and the rise of Rhythm & Blues and Rock and Roll a decade later, the mass appeal of jazz had dwindled considerably. But its confluence with rock would soon get jazz back into the charts, earning new followers among fans of pop and its more experimental outgrowths, commonly known as prog rock. From then on, all jazz musicians who took part in the music's electrification were forever identified with it, even those who took leave from it for purely acoustic music or who wanted to do both, like Corea.
Style
Corea's whole career see-sawed between those two approaches, as illustrated in his numerous "Akoustic" and "Elektric" bands of later years. It is worth comparing him to his soulmate Hancock, and two others of note, Keith Jarrett and the late McCoy Tyner – whose death a year ago coincided with the onset of the pandemic and went somewhat under-reported. All but the last were Davis protégés, but of them Jarrett distanced himself totally from the genre of his one-time employer, sensing that the acoustic piano would best render his lyrical flights of fancy as a solo improviser or in his trio explorations of standards. Tyner, for his part, steered away from electric instruments, simply because they were no match for his forceful style. The power with which he could overwhelm the listener with his left hand was simply astounding, and being a lefty himself certainly explained why that was – a fact noticed by this writer, who was lucky to have seen him at the pinnacle of his career in the late 1970s.
Corea's approach was not one of brute force; while his right hand nimbly articulated single-note lines, he would stab out his chords with the left, procedures akin to those of Hancock. It is no surprise that the two played together repeatedly over the years, always acoustically, and with a shared understanding that allowed them to spar effectively, with little or no need to rehearse before a gig or draw up set lists.
Over the course of his career, Corea amassed plenty of credits as a sideman while asserting himself as a leader. He brought several younger musicians into the spotlight, the likes of bassists Stanley Clarke or John Patitucci, drummer Dave Weckl, all of whom were associated with the genre the pianist helped to establish. And, lest we forget, Michael Brecker, arguably the most influential tenor saxophonist of the era, with whom Corea performed and recorded on several occasions, in acoustic and electric groups alike.
Music
One way of judging the impact of a musician on his time and beyond are the pieces he has written and how often they are played by others. While it is too early to assess the lasting value of Corea's compositions, a handful of them made the rounds in the musicians' community. Latin numbers like Spain, Armando's Rhumba and Five Hundred Miles High come to mind, the first adapted into a staple big band arrangement performed by many an ensemble, student and professional ones alike. More in the tradition, Litha, and Windows were taken up by Bill Evans and Stan Getz. Nor should we forget Bud Powell, a sprightly tribute to one of his major musical influences.
Chick Corea clearly had an impact on musicians who emerged in the last two decades of the 20th century. But his importance does not seem to be as great in terms of his keyboard style, – Tyner's quartal harmonies were adopted by hordes of players – but more in the kinds of music he played, the electric one most prominently. Jazz fusion may not be the hot ticket it once was, but it is still around, and without Corea's input, it would neither have been so roundly applauded by legions of die-hard fans nor disdained as much by its detractors.
This page is also available in / Cette page est également disponible en:

Francais (French)