This page is also available in / Cette page est également disponible en:

Francais (French)
Here are today's streamed concerts you shouldn't miss! Enjoy. This feature will run until January 1, 2021. To submit your event, please email [email protected].
The Orchestre de chambre de la Montérégie – Holiday Season Concert

The Orchestre de chambre de la Montérégie, under the musical direction of Nicolas Ellis, accompanied by dancers from the École supérieure de ballet du Québec, are pleased to share their first webcast production. This initiative allows the organization to pursue its mission of providing access to music and the performing arts to a greater number of people, to support the next generation and musical education, and to maintain the Orchestra's excellence. Click here to view the concert free of charge.
Die Fledermaus live from the Wiener Staatsoper
The Wiener Staatsoper will stream a live performance of Die Fledermaus, conducted by Cornelius Meister, at 11am EST. Camilla Nylund, Georg Nigl, Okka von der Damerau, Michael Laurenz, Regula Mühlemann and Peter Simonischek will appear in Otto Schenk's legendary production. For more information, click here.
Salute to Vienna and Budapest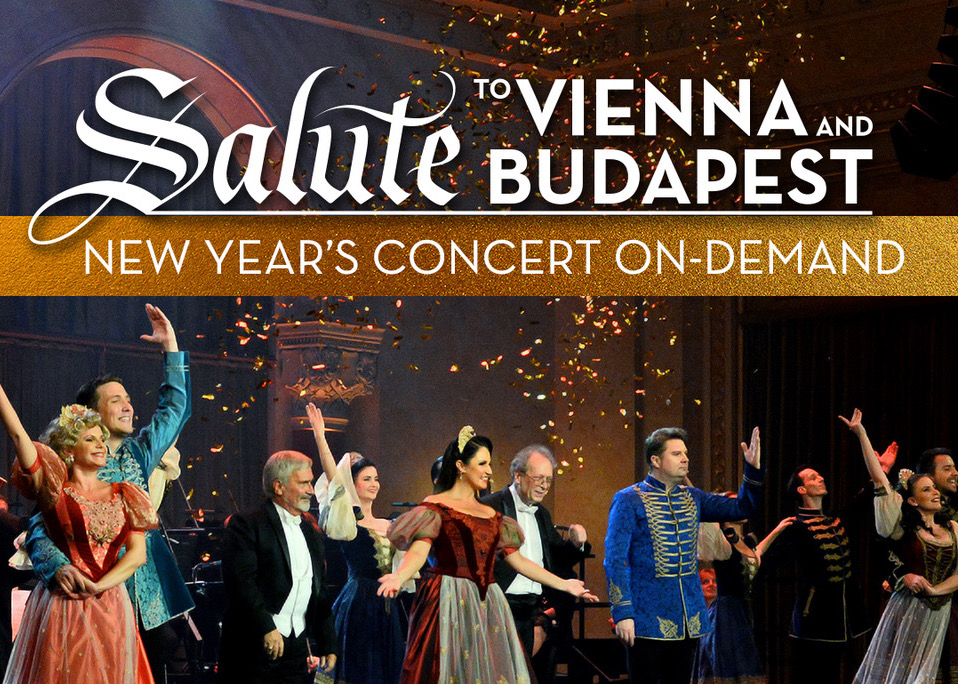 Filled to the brim with the same joyful singing, dancing, and full orchestra that audiences all across North America have celebrated with since 1995, this concert will come to you in the comfort of your home. With your household's ticket you can watch the performance again and again on-demand until January 3. Ring in the New Year with the Blue Danube Waltz and excerpts from beloved operettas! For more information, click here.
Met Opera Streams: Verdi's Ernani
Starring Leona Mitchell, Luciano Pavarotti, Sherrill Milnes, and Ruggero Raimondi, conducted by James Levine. From December 17, 1983. For more information, click here.
This page is also available in / Cette page est également disponible en:

Francais (French)