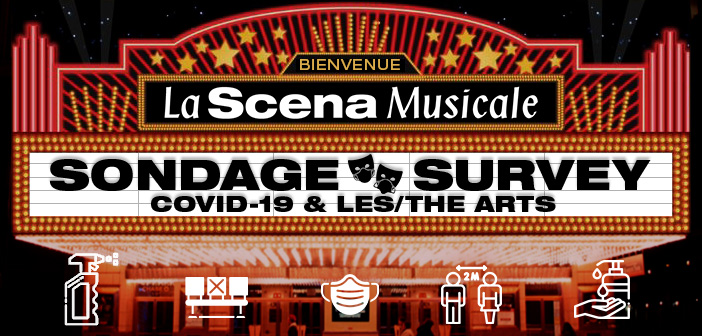 Festival de Musique de Lachine: Verdi, Wagner And Poulenc
With programming inspired by composers' birthdays, this year's festival will heavily feature the voice. The opening concert on June 29 stars Étienne Dupuis and conductor Jordan de Souza, performing works by Verdi and Wagner. Poulenc takes the spotlight on July 6 in a performance by soprano Pascale Beaudin, accompanied by Olivier Godin and François Zeitouni. Two rising stars and competition winners, bass-baritone Gordon Bintner and soprano Florie Valiquette, will participate in the Discovery Concert on July 4. Artistic Director Richard Turp is thrilled to offer a program with Canadian oboist Louise Pellerin, currently living in Switzerland. Her concert focuses on operatic repertoire and includes an adaptation of the famous Queen of the Night aria from the Magic Flute. Olivier Godin will join Pelletier on organ and piano (July 10). The festival also boasts the premiere Canadian appearance of the remarkable Profeti della Quinta vocal ensemble. Originally from Israel but now living in Switzerland, the ensemble of six singers specializes in Baroque repertoire, favouring lesser known and neglected works (July 11.) Two Brahms concerts are also on the schedule: violonist Alexandre Da Costa and pianist Wonny Song perform three Brahms sonatas (July 9) and the New Orford String Quartet interpret two Brahms quartets (July 14.) All concerts begin at 8:00pm and will be preceded by a pre-concert talk with Richard Turp at 7:30pm. The festival runs from June 29-July 14 in three venues: www.concertslachine.ca
– Renée Banville
Concerts Populaires de Montréal – 49th year

Attracting a loyal and enthusiastic public every year, the Concerts populaires de Montréal will take place from June 27 to August 1. There will be three concerts by the Orchestre Métropolitain under the direction of conductors
Julian Kuerti
, Alain Trudel and James Darling, as well as three performances by the Sinfonia de Lanaudière under the direction of Stéphane Laforest. Music-lovers will have the pleasure of hearing acclaimed soloists such as tenor Marc Hervieux, (June 27), soprano Lyne Fortin and baritone Étienne Dupuis (July 11), soprano Karine Boucher and baritone Gino Quilico (July 18) and violinist Élaine Marcil (July 25). Hosted by Winston McQuade. Centre Pierre-Charbonneau, 7:30 PM, 514-899-0644, extension 202.

– Renée Banville
Concerts in the Park

There is a great selection of music performed in parks this summer. For classical music, we will mention three concerts at Garneau Park:
the Quatuor de saxophones Nota Bene
, which explores all kinds of repertoire (July 4); Trente Doigts, an acoustic guitar ensemble (July 11); and the Trio Vincent Bélanger, which offers a varied selection of works from Handel to Morricone (July 25).
www.accesculture.com
– Renée Banville