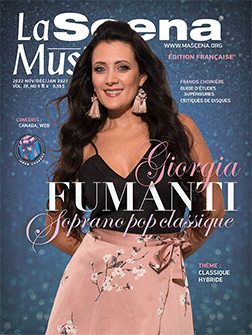 This page is also available in / Cette page est également disponible en:

Francais (French)
This section is an advertising supplement. To announce here, contact : [email protected]

Essence Baroque
Matteis, H.I.F. Biber, J.S. Bach, G.P. Telemann, F. Couperin, J.-P. Rameau, E.-C. Jacquet de la Guerre and D. Scarlatti
Judy Hung, baroque violin, harpsichord, violoncello da spalla
Release: Oct. 15, 2022
Essence Baroque is multi-instrumentalist Judy Hung's first solo album. It features some of the baroque period's favourite composers including N. Matteis, H.I.F. Biber, J.S. Bach, G.P. Telemann, F. Couperin, J.-P. Rameau, E.-C. Jacquet de la Guerre and D. Scarlatti. The album was recorded at Oscar Peterson Hall in Montreal by Mark Corwin with Rémi Collard as executive producer. www.judyhungmusic.com
---
Vodova Day
Claude Arnold Thibault (alias Scat C.A.T), jazz voice
Release: Oct. 25, 2022
Claude Arnold Thibault, alias Scat C.A.T., has released his first album, Vodova Day, in which he (re)interprets 12 great jazz, swing, ballad and bebop standards with his unique twist, accompanied by high-calibre musicians. A scat specialist, he improvises his solos just like any other musician, adding a touch of French here and there, and even daring to sing a few wordless tracks. A luminous album by an authentic and generous artist. Check it out.
---
Clair de Lune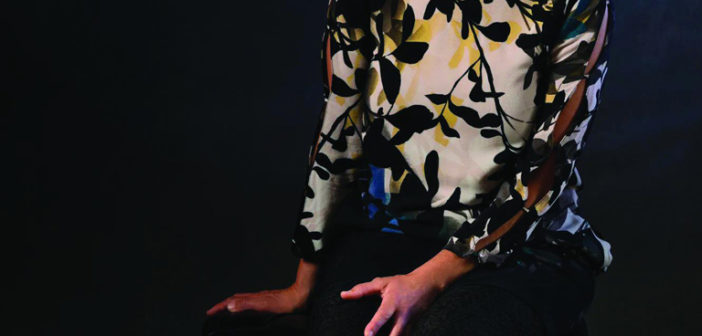 Claude Debussy
Jennifer King, piano
Release: Nov. 9, 2022
Jennifer King's languid and dreamy performance of Debussy's Clair de Lune is a chilly delight. King's subtle touch accents the ­different shades of light hiding in the corners of the composition. Her performance, recorded on video and situating her in a dim light and muted background, ­captures the intimacy the piece is capable of evoking in the hands of a masterful pianist.
---
After
Benton Roark, Andrew Staniland, Heinrich Ignaz Franz von Biber, Nico Muhly, J.S. Bach
Kate Read, viola; Michelle LaCour, audio engineer
Leaf Music LM258
Release : Nov. 18, 2022
Kate Read's debut solo album After arrives Nov. 18 on Leaf Music. Artfully mixing baroque repertoire with experimental electronics, After ­delivers a stirring mix of antiquity and modernity from one of Newfoundland's most in-demand violists. Read takes listeners on a journey that entwines the purity of Bach with the chaos of electronic improvisation in ways equally surprising and satisfying. She's joined on the last track, Aftermath, by award-winning audio engineer Michelle LaCour, whose improvisational synth stabs and found effects provide a counterpoint to Read's modern interpretation of Bach.
---
Taking Five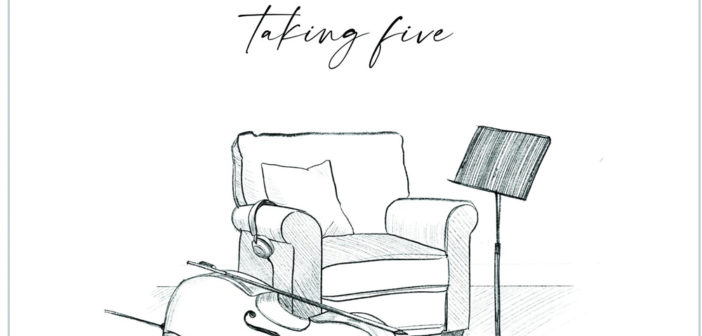 Rachmaninoff, Fauré, Rimsky-Korsakov, Dvořák, Mendelssohn
Catherine Little, cello; Gregory Myra, piano
Release: Nov. 19, 2021
Cellist and storyteller Catherine ­Little is on a mission to build a bridge to classical music. The five pieces on Taking Five have relatable melodies, harmonies and emotional language that is sure to resonate with audiences; they have hooks, are singable, and have an inviting warmth. The recording features superb and intuitive accompaniment by Gregory Myra on piano, and was recorded meticulously by Ben Creelman of Leaf Music, with the beautiful acoustics of Halifax's St. Andrew's Church.
---
Haydn OP. 77 & Mozart K. 614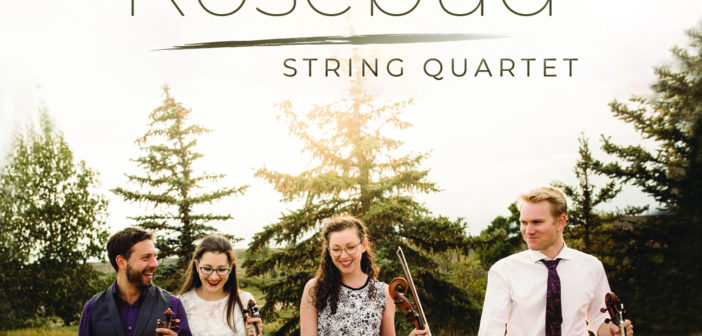 Joseph Haydn and Wolfgang Amadeus Mozart
Rosebud String Quartet: Aaron Schwebel and Sheila Jaffé, violins;
Keith Hamm, viola; Leana Rutt, cello
Leaf Music LM252
Rosebud String Quartet's debut album features two Haydn compositions and one of Mozart's. The album is characterized by the ­pristine playing, both individually and collectively, of one of Canada's most in-demand and sought-after quartets. Thematically, the record features compositions that were all written at the end of its composer's creative life, providing an opportunity for the Rosebud String Quartet to explore the relationship between creation and the creative lifespan.
This page is also available in / Cette page est également disponible en:

Francais (French)