This page is also available in / Cette page est également disponible en:

Francais (French)

Meet soprano Yara Zeitoun, singer for CORONA Serenades.
Raised by a Lebanese father and Moroccan mother in the Middle East and in Canada, Yara Zeitoun was named after a famous Arabic song by the Lebanese classical singer Fairuz. She holds a postgraduate diploma in voice and opera from the Royal Northern College of Music in Manchester, earned with the assistance of the Waverley Fund. Yara has performed at Kensington Palace Gardens with the Peace and Prosperity Trust and in the summer of 2018 was accepted into the International Vocal Arts Institute under Joan Dornemann. She has performed Giulia (La Scala di Seta, Rossini) with Raucous Rossini and in Fauré's Requiem and Gounod's St. Cecilia Mass with the United Strings of Europe. Yara has sung Despina, (Così fan tutte) and Musetta (La Bohème) and Lauretta (Gianni Schicchi), the last at the Greco Teatro in Palazzolo, Sicily. Raised in a multilingual environment, Yara speaks Arabic, French, English, Italian and basic Japanese. Now based in Vienna, Yara is learning German and studying with Evelyn Schoerkhuber. She is proud to be a Young Artist with the Peace and Prosperity Trust, a foundation working to foster relations between the Middle East and West through music.
How has the crisis affected you? 
Thankfully it has not affected my health nor the health of my loved ones. It has forced me to slow down and has given me a very beautiful chance to stop and just focus on a few things like my physical and mental wellness, practicing my Japanese. At the same time, I did lose many exciting contracts. Another bright aspect is I'm definitely becoming a better chef!
What are your five favourite operas?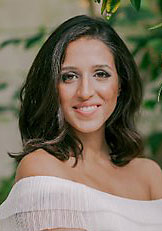 La Bohème (Puccini): It's one of the most popular and done operas, but, damn. There's really not one part where I'm even a little bored. It's all exciting, and fast, and crazy, and just so beautiful. I LOVE the 1979 Carlos Kleiber version with Ileana Cotrubas – hands-down most underrated and best Mimi ever. So pure and girlish, exactly how I imagine she should be, and exactly how the text conveys her – rather than sounding like Elektra, which is my problem with most modern productions (sorry!).
Le Nozze di Figaro (Mozart): The overture is so magical, and the opera is funny, light, beautiful, full of sexual undertones, and you can really feel like you know Mozart through it. Not to mention, it's very feminist, with Susanna controlling literally everything. Shout out to IldebrandoD'Arcangelo, who really stands out for me.
Lucia di Lammermoor (Donizetti): Musically exciting and different, and the soprano arias are spine-tinglingly beautiful. Lisette Oropesa is stunning as a modern Lucia, but also in a different style totally, La Callas.
Madama Butterfly (Puccini): Puccini was such a boss, one of few operas (that I know of) that show Japanese or even general Asian culture and the interaction with the West. I am a huge lover of Japan, and find it fascinating that a man in Italy wrote about the love between a Japanese and an American. The work is feminist, it discusses colonialist sentiment, and it's genius. So many sentiments and topics that are very relevant to the modern-day. Domingo/Scotto combo is a killer.
L'Elisir d'amore (Donizetti): I also find this work very feminist. Adina's is a landowner, she reads ancient texts, she is independent. For something written in the 1800s, it's absolutely modern and forward-thinking. It's a feel-good opera, where the guy finally gets the girl, and the final duet with Dulcamara/Adina is my favorite of all time. Also, she's reading one of my favourite books!
What movies, television shows and books do you recommend? 
If you read one book in 2020, please read Why We Sleep by Matthew Walker. Do yourself a favour and prioritize sleep – always. Plain Coeur and Family Business on Netfllix are hilarious.
Why did you join Corona Serenades?
For me, singing is special and really comes alive when I'm sharing it with others – hard to do at this time. Also, it's a fantastic initiative for freelancers who in this hard time have lost all jobs, and the uncertainty of their future jobs is a little disheartening. Finally, it's a beautiful initiative that is free for those who are corona-infected and the fantastic front-line workers!
Links:
This page is also available in / Cette page est également disponible en:

Francais (French)