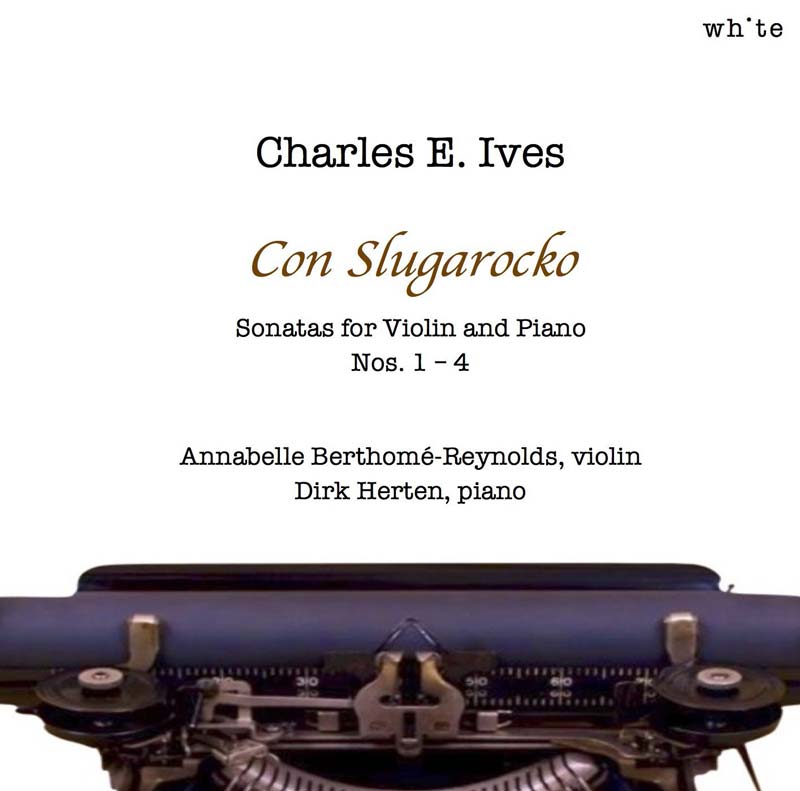 Interest in American modernist Charles Ives, as these things often happen, spiked after his death. Even as the post factum father of American modernism for his use of experimental techniques as well as his quotation of American melodies from Protestant hymns to Stephen Foster, it is still difficult to find Ives on disc and in the concert halls. In fact, the only other full recording of his four violin sonatas (1906–1913) that springs to mind is Hilary Hahn's 2012 release.
The first sonata is easily the least accessible of the bunch, beginning with a cyclical creeping melody that refuses to choose an identity, shifting between lilting sweetness, agitated polytonality, and sonorous hymn-like fragments, all the while hinting at something that today we might call jazz. Indeed, Ives based much of the vivacious second sonata on "old ragtime stuff," while still leaving room for tunes from "Turkey in the Straw," "The Battle Cry of Freedom," and a sombre "Come Thou Fount of Every Blessing."
Introspective and sincere, the third sonata emerged from Ives's dismay with the musical establishment after a disagreement with a German violinist over his unconventional and dissonant writing style. The final sonata is the shortest of the four, and also the lightest, based upon hymns for children's services.
French violinist Annabelle Berthomé-Reynolds approaches the difficult material with a keen sensitivity. Along with pianist Dirk Herten, this disc captures the composer's reverent approach to composition, while maintaining a forthrightness and simplicity of expression.
Though arranged in chronological order, I recommend starting with the fourth and working back to the first. You'll hear New England as Ives heard it: a disjoined, motley soundscape that became the uncompromising bedrock of American heritage and American modernism.