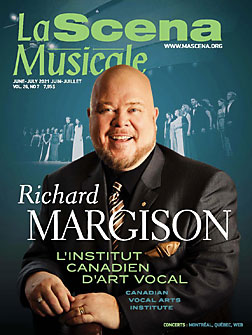 This page is also available in / Cette page est également disponible en:

Francais (French)
A fter Schubert and Bach, the time has come to celebrate Mozart on the Flûte passion series of recordings on the Analekta label. In this project Nadia Labrie reconnects with a composer whom she loves and who was her companion for long stretches during her studies. "When I was at the Conservatoire, of course I studied Mozart's concertos," the flutist explains. "For me, it was one of the genres of music that made me the happiest. I practiced all day, and as soon as I was done, I remember descending the staircase – there was a fabulous echo – and whistling Mozart's Concerto in D. It was music that lived in me and became greater than myself. I had to continue to disseminate this music, which is, in my opinion, close to the divine. To make this recording, in the context of a pandemic, I would even say that it rescued me."
A
Labrie hopes one day to record Mozart's flute concertos, accompanied by an orchestra, and thereby continue to share her passion for this music. For now, she is happy to offer a more intimate Mozart experience.
The repertoire
On the program for this third Flûte passion album are four Mozart quartets, including the Quartet in D major, which places the flute in the role of soloist, and the Quartet in G major, which makes each instrument heard in a more balanced way. "The quartet that I knew best is the one in D, the most famous of the four," says Labrie. "This is a work that begins in such a joyful way. When you hear the first notes, you already have a smile on your face. It is music that appeals to me a lot because I haven't played it so often in this formation. It's something I wanted to explore. And on top of this, I'm lucky to have some great musicians with me." The musicians
The musicians
The flutist was able to count on the participation of the concertmaster of the Orchestre symphonique de Laval, Antoine Bareil; the principal viola of Les Violons du Roy, Isaac Chalk; and the principal cello of the same chamber orchestra, Benoit Loiselle. "In this kind of repertoire, you need support, you have to have reliable musicians by your side, because you can hear absolutely every line. Since these are strings, there must be a good sonic balance between the flute and the other instruments. We have arrived at something really good in this area." To find these fine players, Labrie called on the producer Carl Talbot, who has been working with her since her recording debut.
A video…
In addition to the album, Labrie had the chance to make a video that was close to her heart. It goes without saying that in these times of pandemic, digital technology has established itself among the new practices. "For years I have dreamed of making a video because the approach and aesthetic are different from those of a filmed concert." she says. "We made so many concert films during the pandemic, I didn't want to do what we usually do. I wanted something more adventuresome."
Shot at Cirque Éloize, this video features the flutist and her alter ego, a dancer in the person of Sara Harton, whom Labrie knows. "Throughout the video, we have exchanges. I express music through the flute," she explains. "As for her, she expresses the music through her movements. The result will be very interesting aesthetically, with a poetic quality that is obviously unique to Cirque Éloize."
… et d'autres projets à venir
There are several concerts on Labrie's agenda, including one based on the album, which took place on May 30 at Festival Classica. On June 8, the flutist will perform Mozart's Concerto for Flute and Harp in C Major with Valérie Miot, on period instruments, accompanied by Arion. "Immersing myself in this universe, with a classical flute from the time of Mozart, it's both unsettling and fulfilling, with [Arion director] Claire Guimond, who is extraordinary as a teacher, musician and flutist. I feel very fortunate have her at my side."
Two concerts are planned in the Magdalen Islands: one on the theme of "Musica Femina" on June 29; and a Flûte passion program on July 29, also in the Church of Le Havre-Aubert. This fits in with a new project by Cirque Éloize, supervised by Jeannot Painchaud, that is intended to turn the church into an active cultural centre. Finally, the flutist and her twin sister, guitarist Annie Labrie, will perform as Duo Similia at the Stradivaria Festival in Nominingue in the Laurentians Sept. 9.
Concertgoing habits have certainly changed over the past year, but despite the general gloom, Nadia Labrie maintains a positive attitude. "The pandemic made me reflect on the important things in life," she says. "It allows us to see a little more clearly and to experience things better as a musician. It also requires inspiration, the right time to be inspired and say to yourself, 'This is what I want to say, this is what I want to share.' It takes a certain calm, a certain intellectual or mental repose. But once you get there, it's the emotions that do the talking."
For Flûte passion: Mozart, Nadia Labrie plays on a flute from the renowned Boston maker Haynes. Take note that it was also on a Haynes flute that she performed her last album, which was dedicated to Bach. www.analekta.com
This page is also available in / Cette page est également disponible en:

Francais (French)