Advertisement / Publicité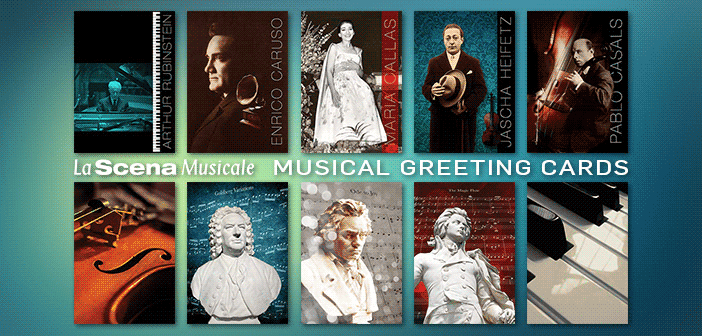 This page is also available in / Cette page est également disponible en:

Francais (French)
The Foundation of Greater Montreal has launched the third edition of Mécénat Musica, a program that encourages cultural philanthropy. The program, created by and for donors, encourages individuals to make donations held in perpetuity of $25,000 to a cultural organization they hold dear, and families to match them with donations of $250,000 or $2.5 million.
The net cost of a $25,000 donation is $6,750 after tax credits, thanks to the additional Quebec tax credit for a substantial donation to culture, among others. This credit can be used only once in a lifetime and will be available until December 31, 2022. The program has met with remarkable success, sparking the enthusiasm of its participant organizations, of which there are now 23 spread across several artistic domains.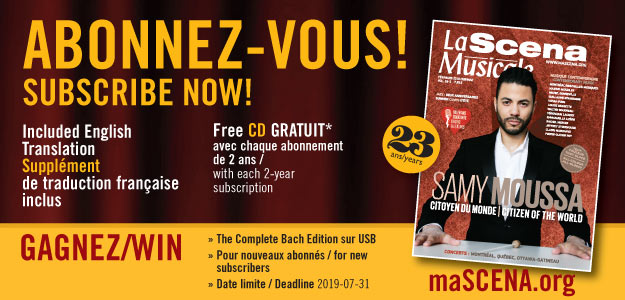 A Change of Direction
According to Jean R. Dupré, CEO of the Orchestre Métropolitain, the determined initiative of Mécénat Musica's creators allowed for this "change of direction." He cites the impressive number of $25,000 donors these past two years. According to Dupré, donors see that making a major donation to culture is not that expensive when considering the fiscal benefits offered in Quebec.
"What attracts people the most," Dupré says, "is the impact that their donations of $25,000 will have on ensuring the longevity of the organizations they wish to support, thanks to the multiplying effects of the Mécénat Musica, Mécénat Placement Culture and Department of Canadian Heritage programs."
One Of A Kind Worldwide
Matthias Maute, artistic director of the Ensemble Caprice, emphasizes the uniqueness of the Mécénat Musica program. In his view, the program's innovative principle is to connect with individuals it affects. "The program encourages artists to descend from their ivory tower and approach people to convince them to make a substantial contribution to the continuity of cultural organizations," he says, comparing a Mécénat Musica donation to planting a tree.
Maute is delighted by the pioneering advances in philanthropy in Quebec. He underscores the exceptional nature of Mécénat Musica, unparalleled anywhere, from what he has been able to observe while on international tour with his ensemble, which was among the first four organizations to embrace the program and to contribute actively to its implementation in 2013.
Impelling and Providing Models!
Louise St-Pierre, chair of the board of directors of the Domaine Forget in Charlevoix, admires the ambitious and courageous objectives of Mécénat Musica to push Quebec's philanthropic movement forward. She highlights its great usefulness in structuring a philanthropic network. St-Pierre especially notes the effort going into this new movement to create a new dynamic between partners (organizations and levels of government) and to ensure a thorough understanding of how the matched donations and the Foundation of Greater Montreal work. She affirms that Mécénat Musica is a priceless tool reinforcing communication between cultural musical organizations and the world of philanthropy and sponsorship, for major donor families and big and small individual donors alike.
Louise St-Pierre explains how the program consolidates the importance of philanthropy in the longevity of classical music and other disciplines, like dance and theatre. She notes that 75% of Domaine Forget's annual budget comes from donations, sponsorships, ticket sales and music lessons – which illustrates, from her perspective, the vital importance of patronage in the endurance of classical music organizations like Domaine Forget.
Furthermore, Mrs. St-Pierre highlights the importance of the involvement of inspiring artists like Yannick Nézet-Séguin, Marie-Nicole Lemieux and Stéphane Tétrault in the Festival International du Domaine Forget for persuading donors and, especially, for promoting music among young people and thus ensuring its continuation and longevity.
More than 200 Donations and 23 Organizations
The report published by Mécénat Musica in June 2018 details 205 donations by individuals of $25,000 each, 12 matching donations from families of $250,000 each, and one matching donation of $2.5 million, for a total of $10.6 million. This sum currently generates $1 million in annual distributions (minimal distribution of 3.5%) totalling $70 million at term (capital and investment revenues) over the following 25 years.
The program now boasts 23 participating organizations: Académie de musique du Québec, Ensemble Caprice, Domaine Forget, Grands Ballets Canadiens, Orchestre Métropolitain, the McCord Museum, Pro Musica Society, Vox Aeterna Festival de la Voix, Jeunesses Musicales Canada, the Lanaudière Festival, the Ladies' Morning Musical Club, the Montreal Chamber Music Festival, Concours International Musical de Montréal, I Musici de Montréal, the Montreal Baroque Festival, Clavecin en concert, Studio de musique ancienne de Montréal, Theater of Early Music, Les Boréades de Montréal, Ensemble Masques, Autour de la flute, Ensemble vocal Arts-Québec and Concerts noncerto.
Translation by Janessa Culliford
This page is also available in / Cette page est également disponible en:

Francais (French)