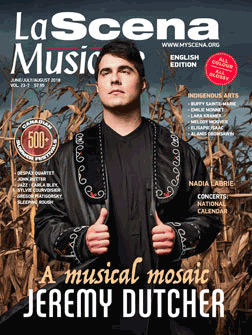 Advertisement / Publicité
This page is also available in / Cette page est également disponible en:

Francais (French)
In the mid-to-late-1990s, the music scene in Toronto was growing more aware of what was happening multiculturally. Toronto, known as one of the most diverse cities on the planet, is home to the Small World Music Festival. Alan Davis started Small World to engage more in this trend.
"I don't have any academic training in music," Davis says. "However, music has always been a constant in my life."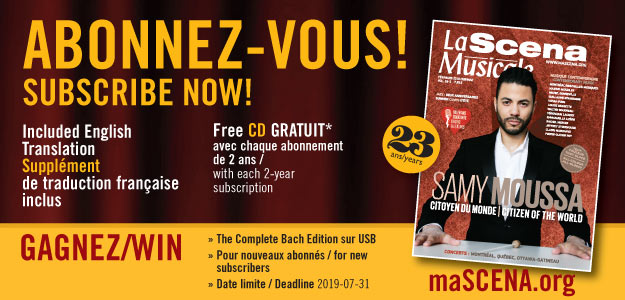 Now in its 17th year, the Small World Music Festival has undergone remarkable growth. Starting "from home," it has expanded into a 10-day concert series with its own venue as well as making use of major Toronto live-music venues like Revival and the ModClub.
"If you had asked me 20 years ago what I thought the Toronto scene would look like," he says, "I would have optimistically said that it would be much more intersectional."
Davis thinks that this has happened, just not as much as he would have liked. He hopes it continues to increase. "I think it's because it's viewed as 'the other,'" Davis says of Western reticence toward the term 'world music.'
"Opening the door to world music can be a little awkward, but we've definitely carved out a niche in a rock 'n' roll and hip-hop city." Wanting to expose Toronto to more music that was "outside the Western music mainstream," Davis has big plans for the festival this summer.
Partnering with Harbourfront Centre, Small World is moving from September to August and moving outdoors in an effort to make music even more accessible to Toronto audiences. Concerts will be free of charge and available to the whole family.
"I wanted to remove the ticket barrier," Davis says. "How do you convince someone to take a risk on an artist they've never heard of before when you're asking for $30 per ticket?"
"I'm very hopeful that this will turn into a long-term home for the festival," Davis says excitedly. "Toronto has so many diverse artists making amazing music."
He references other performances and initiatives that happen at their own venue, the Small World Music Centre, as perfect examples of this kind of artistry. "Right now, we have the Asian Music Series playing and [the music]is blowing my mind."
The Small World Music Festival runs from Aug. 17 to Aug. 19, 2018 at the Harbourfront Centre in Toronto. www.smallworldmusic.com
This page is also available in / Cette page est également disponible en:

Francais (French)