This page is also available in / Cette page est également disponible en:

Francais (French)
#_EVENTTYPES placeholder matched
Performance
Performance
Premiere
#_EVENTCLASSIFICATIONS placeholder matched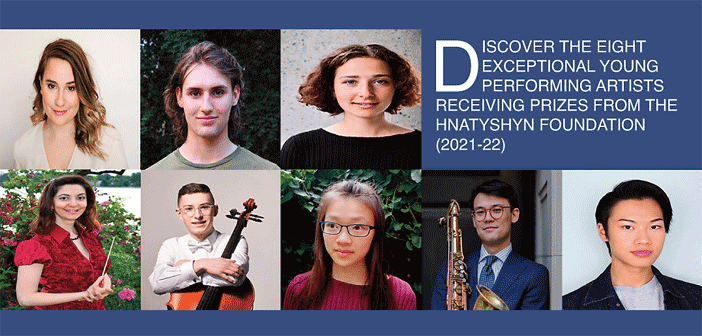 Written in 2016 especially for Kerson Leong, John Rutter's ethereal Visions is a violin concerto that includes boys' choir and harp. We're thrilled to be able to present it at Scotia Festival with the wonderful Nick Halley and his Capella Regalis choir. Also on tonight's program are a brand new piano piece by the eminent Canadian composer James Rolfe, written for Simon Docking; and Dominic Desautels with the sweeping romanticism of Brahms's late clarinet sonata.
James Rolfe – Four Alibis (world premiere)
Brahms – Sonata in E-flat, Op. 120 No. 2
Dominic Desautels, clarinet
Peter Allen, piano
Various composers – Choral music
Capella Regalis Boys' Choir
Nick Halley, conductor
Rutter – Visions
Kerson Leong, violin
Lori Gemmell, harp
Capella Regalis Boys' Choir
Scotia Festival String Orchestra
Nick Halley, conductor
Date/Time
Date(s) - 03/06/2020
7:30 pm - 9:30 pm
Location
St. Andrew's United Church
Price Range
$20-35
Event Artists
Simon Docking, piano; Dominic Desautels, clarinet; Peter Allen, piano; Capella Regalis Boys' Choir (Nick Halley, conductor); Kerson Leong, violin; Lori Gemmell, harp; Scotia Festival String Orchestra
Phone Number
902-429-9467
Event Website
https://www.scotiafestival.com
Event Facebook
https://www.facebook.com/scotiafestivalofmusic
Categories
Types
Performance
Performance
Premiere
Classification of ensemble/soloist
Chamber music
Strings
This page is also available in / Cette page est également disponible en:

Francais (French)