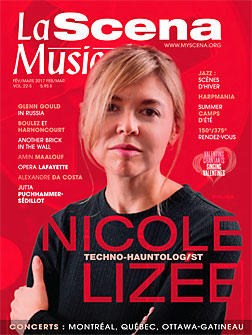 This page is also available in / Cette page est également disponible en:

Francais (French)
The opera L'Amour de loin – or Love from Afar – premiered to conspicuous plaudits in Salzburg in 2000, and has enjoyed ­numerous productions around the globe. It also signaled the beginning of a ­remarkably fertile, ongoing collaboration ­between composer Kaija Saariaho and then first-time librettist Amin Maalouf.
Maalouf has since partnered with Saariaho on three more musico-dramatic works, all of them sharing certain distinctive features: strong female characters, epitomizing a ­generative, rancorless strain of feminism; an elusive, gossamer air of mysticism; a usually gentle, ultimately affirmative perception of the workings of providence; and a subtle yet dogged curiosity about the paradox of simultaneous interrelation and alienation between cultures, genders, East and West.
Born in Lebanon, raised a Catholic, and ­educated at eminent Jesuit institutions, Maalouf's life itself has bridged cultural and geographical divides. A genial, conversational man, with an easy laugh and a winning ­manner, Maalouf has been scholar, journalist, novelist, and now librettist. With a distinguished career centered in France, Maalouf exemplifies the grace and creativity with which ­disparate and seemingly dissonant ­cultural heritages can be mediated and melded.
A short while after the premiere of the ­recent Metropolitan Opera production of L'Amour de loin was reviewed on mySCNEA.org (here, December 9, 2016) – and toward the end of an epic 24-day stay in New York City (it's the longest he's ever spent away from his writing and his home in Paris; "but I love New York," he is quick to affirm) – Mr. Maalouf generously made time for an interview.
Here are a few excerpts from our conversation about his working relationship with Finnish composer Kaija Saariaho. The whole interview, which can be found online here, includes further reflections on his work, his worldview, and his emergence since the turn of the new millennium as a major contributor to the development of ­modern opera.
CG: Let's talk about your foray into writing for opera, beginning with your libretto for L'Amour de loin. Had you previously been an avid ­operagoer?
AM: Not much, to be honest. I had very limited experience. I remember seeing Porgy and Bess during my very first visit to New York, and I had seen [an opera], I think, once in Italy … and maybe once or twice in France. But … I wouldn't describe myself as an operagoer. In fact, when Gérard Mortier [then the general director of the Salzburg Festival]asked me to write the libretto [for L'Amour de loin] I told him I didn't know much about opera. So he began inviting me whenever he had something of which he was proud. And [he told]Kaija [Saariaho], "You should introduce him to [Alban Berg's] Lulu," [or]to this and that. And I began going very often to Salzburg to try to get connected to opera.
I gather that Kaija Saariaho originated the idea of an opera about 12th-Century troubadour Jaufre Rudel. But your libretto seems to lift the tale to the level of psychological, or even spiritual, allegory. Was that your conscious intention?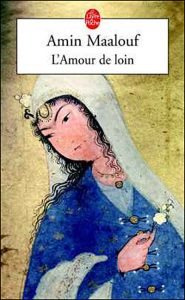 I think so. Although some of it was not very conscious. I think that the idea of fearing to compare the image that we might have about a person or even an idea – or a country – with the reality is something that was very present in my mind, and I think it's something that is very present in our time. We are in a world where we are having constantly to deal with the difference between what's real, what's virtual. We are constantly in contact with people that are far away – so the idea of being in love with somebody who's far away is I think more real today than it was in the Middle Ages. This idea was present in my mind. I think it nourished my interest in the whole story.
It's been produced any number of times now, right?
Jean Baptiste [Barrière] was telling me that there have been eleven productions to date. I think I have attended six or seven. Not all of them.
And all have been different, haven't they? I notice, for instance, that in London, it was done in English. Did you craft that text?
A translator made the translation, but then I discovered something very complicated. When one switches from thinking in French to thinking in English, a lot has to be changed. I didn't rewrite it, but I changed many things. And I think Kaija had to change many things, too. Because when you sing a word – unless the word in the other language is practically the same – one has to change something in the score. It's very complicated.
You've only written operas with Kaija ­Saariaho. Would you consider writing with another ­composer, or has that not come up yet?
Well, I've never written for another composer. I don't exclude it, but we have a very good working relationship and it was really a ­pleasure for us to work together. From having read stories of the complicated relationships between composers and librettists, I know this is very, very unusual.
You appreciate how fortunate you are that you and Kaija Saariaho are on the same ­wavelength.
Absolutely. I was very fortunate to work with her, and we became really very close friends, and there are close relationships between our two families. Really, something very, very ­special. And I am not sure I could reproduce the same with another composer.
Read more at bit.ly/AminMaalouf. You can catch ­repeat L'Amour de loin Metropolitan Opera Live in HD performances in select cinemas this February.
This page is also available in / Cette page est également disponible en:

Francais (French)