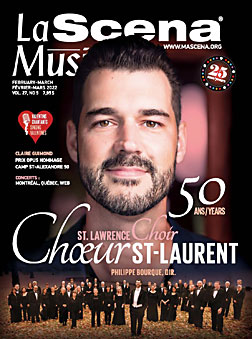 This page is also available in / Cette page est également disponible en:

Francais (French)
The Camp Musical St-Alexandre celebrates 50 years of working at the service of music in the Bas-Saint-Laurent.
For the occasion, video capsules, posted on its social networks, look at the history of the camp located in the middle of nature since its creation by Raynald Dumont in the early 1970s. Following two years of restrictions, the camp returns in force.
NOT JUST A SUMMER CAMP
The music camp, which also has its own studio, is active all year round and every month hosts an artist residency or recording project.
Over the past year, the organization has also upgraded its specialized equipment dedicated to sound recording by acquiring numerous microphones and equipment, including a new analog console.
The camp also has its own orchestra. The Orchestra of the Camp musical St-Alexandre, member of the Eurochestries International Festival, aiming at the exchange of orchestras with young people from all over the world, has travelled to Brazil and France and received young people from Europe, Asia, from Central and South America.
"The symphonic strength of the music camp is also marked by various projects over the years: collaborations with well-known artists and our orchestra (Damien Robitaille, Karkwa, Loco Locass, Chloé Sainte-Marie, Boogie Wonder Band and others) and by the opening concert of the Francofolies de Montréal in 2007," says Geneviève Goulet, head of development and camp coordinator.
THE PROGRAM FOR THE 50TH
After cancelling its summer 2020 season and downsizing the 2021 edition for family stays, 2022 will see the big comeback of the musical camp (which normally welcomes 500 participants in the summer) with a new feature: a session for jazz lovers "for 15 to 95 years old" called In the world of Carl Mayotte, in collaboration with the musician and his group.
Stays will begin on June 26: "Our regular sessions for 7-11 year olds, 10-14 year olds and 12-17 year olds are punctuated by the rhythm of our annual musical. Each year, our team composes the text and music for a musical where all young people are invited to sing in the choir and play with their musical group. As soon as they arrive at the camp, the young people are met by our teachers who form musical groups that include everyone's interests. So we have chamber music groups, rock groups, jazz trios, popular music, duets and more. »
A week of traditional music and dance will close the training activities from August 21 to 28.
The 50th will end with festivities over the Labor Day long weekend, including reunions with camp alumni and a show featuring several artists who contributed to the music camp.
For registration dates: www.campmusical.com
This page is also available in / Cette page est également disponible en:

Francais (French)