This page is also available in / Cette page est également disponible en:

Francais (French)
Awards/Competitions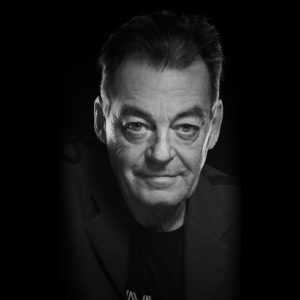 The Conseil des arts et des lettres du Québec (CALQ) announced 12 new members of the Ordre des arts et des lettres du Québec: Jan Rok Achard (Circus Arts); Gaston Bellemare (Literature); Eudore Belzile (Theatre); Walter Boudreau (Music); Tivi Etok (Visual Arts); Louise Forestier (Popular Song and Theatre); Michel Jean (Literature); André Laliberté (Theatre); Dulcinée Langfelder (Multidisciplinary Arts); Michel Rivard (Popular Song); Monique Savoie (Digital Arts); and Mohamed Lamine Touré (Music). An honorary distinction instituted in 2015 to mark the CALQ's 20th anniversary, the Ordre des arts et des lettres du Québec is awarded to artists, writers, teachers, managers and patrons whose outstanding achievements have helped make the arts and ­literature thrive in Quebec. The honour is symbolized by an insignia designed by jewelry artist Christine Dwane. Currently, 125 Quebec ­personalities wear the insignia.
Montreal Arts Council's 36th Grand Prix winner ($30,000): Sisyphe by Lemieux Pilon 4D Art. The Jury Prize, offered by the Caisse Desjardins de la Culture, with its $10,000 grant, has been awarded to Productions Nuits d'Afrique. Réalisatrices Équitables has won the Audience Award which comes with a $10,000 grant awarded by Télé-Québec.
B.C. pianist Jaeden Izik-Dzurko wins 2022 Shean Piano Competition.
Honens announces 10 pianists who advance to semifinals Oct. 20-28: Ádám Balogh ­(Hungary); Rachel Breen, George Fu, ­Aleksandra Kasman (United States); Łukasz Byrdy (Poland); Sae Yoon Chon (South Korea); Dmytro Choni, Illia Ovcharenko (Ukraine); Simon Karakulidi (Russia); and Philipp Scheucher (Austria).
Canadian tenor Matthew Cairns among six winners of the 2022 Met Opera Auditions.
JUNO Winners
Winners in Classical Music categories
CLASSICAL ALBUM OF THE YEAR
(SOLO ARTIST)
enargeia, Emily D'Angelo, Deutsche Grammophon*Universal
CLASSICAL ALBUM OF THE YEAR
(LARGE ENSEMBLE)
Solfeggio, L'Harmonie des saisons conducted by Eric Milnes, ft. Hélène Brunet, ATMA*Naxos
CLASSICAL COMPOSITION OF THE YEAR: Arras, Keiko Devaux, Analekta*F.A.B./The Orchard
CLASSICAL ALBUM OF THE YEAR (SMALL ENSEMBLE):
Beethoven: Sonates pour violon et piano / Violin Sonatas Nos. 1, 2, 3 & 5, Andrew Wan and Charles Richard-Hamelin, Analekta*F.A.B./The Orchard
Winners in Jazz categories
JAZZ ALBUM OF THE YEAR (GROUP) Worldview, Avataar, InSound*Independent
JAZZ ALBUM OF THE YEAR (SOLO) Change of Plans, Will Bonness, Independent
VOCAL JAZZ ALBUM OF THE YEAR
Now Pronouncing:
Caity Gyorgy, Caity Gyorgy,
La Reserve*Independent/The Orchard
News
Azrieli Foundation creates hub for collaborative piano program at McGill and UdeM;
Royal Conservatory of Music launches Oscar Peterson Program;
Royal Conservatory to gift more than 400,000 books to music ­teachers in North America;
Outhere Music acquires Analekta brand and catalogue, moves across the ocean.
Obituary
Boris Brott (1944-2022). See p. 12.
Appointments
Brott Music Festival ­announces Alain Trudel as ­interim artistic director.
Composer Ana ­Sokolovićć ­appointed new artistic ­director of the SMCQ (Société de musique ­contemporaine du Québec).
Bourgie Hall appoints Caroline Louis General Director and pianist Olivier Godin
Artistic Director to replace Isolde Lagacé, its founding director who will be retiring in December 2022.
This page is also available in / Cette page est également disponible en:

Francais (French)