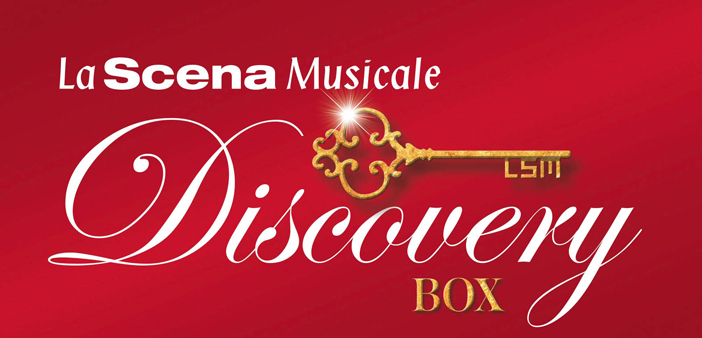 CCC Performance Event Will Feature Works of Winners on March 31st, 2019,
From 4:00PM – 7:00PM at Longy School of Music of 
Bard College in Cambridge, MA 
Guest Composers Richard Festinger and Paul Brust to Present Talks
March 18, 2019 – Boston, MA – Collage New Music, Boston's most revered new music group just announced the composition winners of its Collage Composers Colloquium. To be eligible, the applicants had to be currently enrolled in a composition program in a Boston-area college or university, a recent graduate from a composition program from a college or university, or a current high school student who has a score and a performance recording. Students submitted a full score no more than 12 minutes in length and a recording of a performance of the composition. Excerpts of the works chosen will be played and discussed at the upcoming Collage Composers Colloquium on March 31st, 2019 from 4:00PM – 7:00PM at Longy School of Music of Bard College in Cambridge, MA.
Winners of the CCC composition contest 2019 are as follows:
Venkatesh Balasubramanian (Doctoral Student, SUNY Binghamton)
Aaron Clarke (Masters Student, Longy School of Music)
Wenbin Lyu (Masters Student, New England Conservatory)
Emily Joy Sullivan (Recent Masters Graduate, SUNY Fredonia)
Billin Zheng (Professional Studies Student, Boston Conservatory)
Collage Composers Colloquium Event
On March 31, 2019 from 4:00PM – 7:00PM, join Collage New Music and contest winners for an event-filled day that begins with a composition workshop and concludes with the ensemble's evening concert. The day provides opportunities for young composers to meet and share ideas with each other, and benefit from observations of their own music by guest composers Richard Festinger and Paul Brust, who will also offer insights into their own musical processes.
Richard Festinger, one of America's most distinguished composers, has been performed by most of the east and west coast new music ensembles, including Collage, and is featured on the evening's program. Since 1990, Richard has been Professor of Music at San Francisco State University. Paul Brust, whose music has also been performed by Collage, is on the faculty of the Longy School.
All applicants, in addition to having their work considered for inclusion in the workshop receive admission to the CCC, pizza dinner, a Collage mug, and a ticket for the evening's concert.
Collage New Music will perform its season finale at the Longy School shortly after the Colloquium is finished. The pre-concert talk begins at 7PM and concert at 8PM.
About Collage New Music
Collage New Music comprises some of the most experienced and exciting instrumentalists in the world today. Since 1972, they have brought audiences new music that is intricate, skilled, and full of virtuosity and emotional depth. The group strongly supports Boston's community of young performers. Each year, the Collage Fellows Program allows the ensemble to engage with young Boston composers.
A vital arena for the union of composer, performer and listener, Collage New Music's repertoire reaches from classical twentieth century works to powerful but obscure older works and to exciting creations by American composers. The group's commissioning history has helped create a repertoire that now serves all new music ensembles. Concerts range from solo performances to large ensemble works, from theater works to fully staged chamber operas, and to music with extensive electronic equipment.
CNM members include musicians from the Boston Symphony Orchestra, highly respected musicians from Boston's freelance community, and musicians from New York and beyond. Guest artists who have appeared with Collage represent a who's who among some of the most deeply communicative artists, including Tony Arnold, Seiji Ozawa, Gunther Schuller, Milton Babbitt, Clark Terry, Vanessa Redgrave, Walter van Dyck, Janna Baty, Janet Brown, William Hite, Elizabeth Keusch, and Judith Bettina.
The group has been a passionate champion of the music of Donald Sur, Andrew Imbrie, Charles Fussell, John Harbison, and numerous other local composers. The ensemble appears on the New World, Koch, and Albany labels, and its recording of Harbison's Mottetti di Montale was a 2005 Grammy Nominee for Best Performance by a Small Ensemble.
For media requests and interviews please contact Lisa Helfer:
Cell 1-646-373-9946 or Email:
[email protected]
###
About David Hoose
For nearly twenty-five years, David Hoose has conducted Collage New Music, he is currently the group's Music Director as well. Under his leadership, Collage has gained a reputation for programming compelling new works in illuminating juxtaposition with contemporary classics and unjustly neglected older works. With Collage and other ensembles, Hoose has conducted works by nearly every major composer of the past 100 years.
His acclaimed performances have included numerous premieres, and he has guided the commission of compositions by composers T.J. Anderson, Martin Brody, Peter Child, Richard Cornell, Michael Gandolfi, John Harbison, Stephen Hartke, John Heiss, Andrew Imbrie, Fred Lerdahl, Marjorie Merryman, Lior Navok, James Primosch, David Rakowski, Donald Sur, Andy Vores, and others. He has appeared as guest conductor with the Saint Louis Symphony, Utah Symphony, Singapore Symphony, Korean Broadcasting Symphony, Quad City Symphony, Handel & Haydn Society, Boston Symphony Chamber Players, Emmanuel Music, Pro Arte Chamber Orchestra, and with the orchestras of the New England Conservatory, Shepherd School of Music, University of Southern California (UCLA), and the Eastman School. His recordings appear on the Koch International, Nonesuch, New World, Delos, Gunmar, and CRI labels.
In addition to his work with CNM, he is the Music Director of the Cantata Singers & Ensemble. David recently retired from his longstanding post as the Professor of Music and Director of Orchestral Activities at the Boston University School of Music. Conductors whom he has mentored at Boston University now serve in a wide variety of distinguished conducting positions, from music directorships of college and youth orchestras, assistant and associate conductors of major US orchestras, to music directorships of professional orchestras and opera companies.
About Frank Epstein
Collage New Music's Founder and Board Chair, Frank Epstein has been a percussionist with the world-renowned Boston Symphony Orchestra since 1968. He was a member of the Tanglewood Music Center and led its percussion program for 20 years. Epstein is also a new product development consultant to the Avedis Zildjian Company; his guidance has included the company's introduction of the Classic Orchestral Cymbal Selection. As a clinician, he conducts workshops and seminars throughout the world. Frank is a long-standing faculty member at New England Conservatory where he is currently the Director of the Percussion Ensemble and the Chair of the Brass and Percussion departments. He was awarded a presidential commendation from New England Conservatory for his work with Collage New Music. Frank recently authored the book Cymbalisms, a complete guide for the Orchestral Cymbal Player. He has overseen the commissioning and performance of more than 200 new works written especially for Collage as well as the production of 17 recordings.