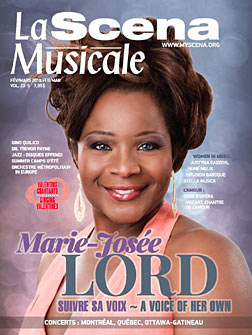 This page is also available in / Cette page est également disponible en:

Francais (French)
Founded in 1960, the legendary National Theatre School of Canada remains an incomparable and indispensable institution for artists and artisans of the theatre milieu, be they playwrights, directors, scenographers or actors. Last spring the NTS launched an ambitious action plan aiming to consolidate the cultural sector and contribute to a healthier and more empathetic society, all the while bolstering the pedagogical experience of its students. Here is a look into an institution that constantly renews itself and remains relevant.
The National Theatre School, which comprises both a French section and an English section, is incontestably a cornerstone of the Canadian performing arts scene. Among its nearly two thousand alumni are Fanny Britt (Playwriting, 2001), Christian Lapointe (Directing, 2005), Isabelle Vincent (1986), Benoît McGinnis (Acting, 2001), Anne-Catherine Simard-Desrape (Production, 1998) and Wajdi Mouawad (Acting, 1991), to name only a few. Some of the most prominent Canadian artists in theatre, cinema, and television were trained at the NTS.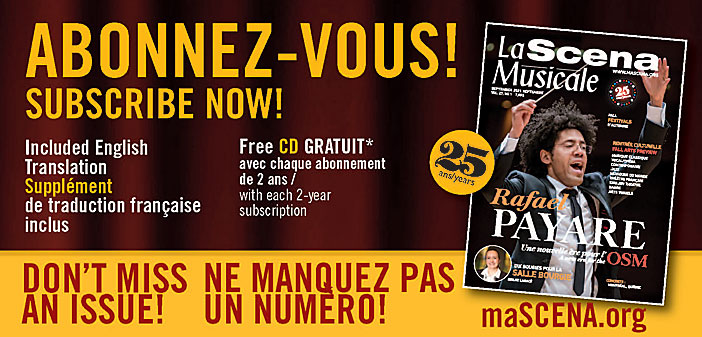 That being said, the institution faces considerable challenges. Technology is evolving at an accelerated pace, options for theatre attendance are myriad and the number of competing university programs is growing. This new reality is prompting the National Theatre School to undertake new initiatives that meet the shifting needs of the milieu.
At a time when many Canadian and Québécois institutions are confronted with the baby-boomer retirement wave, which heralds a generational transition in leadership roles, the NTS believes that implementing a new governance model is of utmost importance. In this spirit, it intends to form the next generation of artistic directors, in part through a partnership with the cultural leadership program of the Banff Centre for Arts and Creativity. The program will start accepting its first francophone residents in 2018.
Managing an artistic organization nowadays is more complex than ever and necessitates a thorough understanding of underserved communities. For this reason, and as a national organization, the NTS wants to play a role in the national reconciliation process by forging meaningful and durable relations between the Indigenous, francophone, and anglophone communities. As part of this program, the National Theatre School has welcomed Carlos Rivera, a dancer of Indigenous Mixtec origin. Residencies for Indigenous creators, meant especially for emerging and/or artists who have an in-depth practical understanding of the performing arts, also answer a real demand on the job market.
The development of novel technologies has opened new doors for actors, which is why the school has collaborated with Ubisoft and now offers motion capture courses to its pupils. Students who are in the fourth year of the Acting program can also take camera acting classes, thanks to a collaboration with the Institut national de l'image et du son.
Teachers at the National Theatre School are mostly artists and professional designers that work in their respective fields and teach on a contractual basis (the school signed more than 300 trainer contracts last year). They are up to date on the latest developments in their profession and rapidly integrate this knowledge into their teaching. For example, students had the chance to take classes on shoemaking for the theatre and on 18th-century corset confection, a training that is typically only offered in Europe. These continuing-education programs, as well as the residencies for professional artists, allow a larger pool of professionals to solicit the school's resources and expertise. A residency in scenography is currently occupied by NTS alumnus Max-Otto Fauteux (Scenography, 2010) and by Annick Lavallée-Benny, a close collaborator in Europe of notable director Robert Wilson.
New youth programs (for 13- to 17-year-olds) introduce teenagers to the transformational power of theatre as a tool for social change, thereby participating in the emergence of a young generation of creative and open-minded citizens. For the general adult public, the school offers a community choir and a club for reading plays. Soon it will also offer corporate workshops.
These new initiatives inform and answer each other: the youth programs allow more teenagers to discover the benefits of theatre and its professional opportunities, while the school's current action plan aims to make the NTS the assembly point of a vast and diversified community. "Theatre fosters creativity and empathy within our communities, and such positive forces are more than ever necessary in these fragmented times," comments CEO Gideon Arthurs.
For more information about the National Theatre School of Canada: www.ent-nts.ca
Translated by Natasha Beaudin Pearson
This page is also available in / Cette page est également disponible en:

Francais (French)