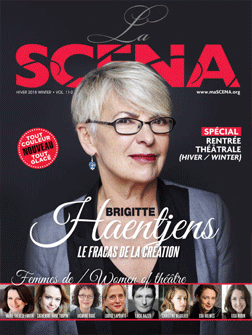 This page is also available in / Cette page est également disponible en:

Francais (French)
Originally from Sherbrooke, pianist Tristan Longval-Gagné, fell into the "musical pot" early. In fact, his parents were both musicians and ran a music school in their home. He is now proudly a co-owner and teaches at the school. His first memories are therefore inevitably related to music and to his piano-teaching father, Tristan's first teacher.
After attending McGill University where Tristan studied with Sara Laimon whom he describes as his real mentor, he continued his studies at the prestigious Juilliard School in New York.
In 2009, he won first prize at the OSM Standard Life Competition and in 2010 the Prix d'Europe. The rigour and discipline needed to stand out at competitions served Tristan in preparing for his professional life. In fact, it was after coming in second at the Canadian Music Competition Stepping Stones that he was invited to perform with the Orchestre de la Francophonie, conducted by Nicolas Ellis, in the summer of 2017.
Juggling teaching and various collaborations, Tristan relentlessly pursues a soloist career. With great enthusiasm, he will make his debut at Place des Arts in an intimate recital on January 31 and February 1 at the Claude-Léveillée Hall. These performances will launch a tour taking him to the four corners of Quebec, with an eclectic, cheerful and lively program. Interestingly, the repertory will include several transcriptions, a nod from the grand masters to works of other grand masters. For that matter, he wrote his own transcription to a suite from Bernstein's West Side Story. He takes on all genres and offers them in his own way. Passionate about contemporary music, he makes a point of always having some in his music programs.
Tristan likes audiences and he is comfortable in communicating his passion for music and the piano. There is no "fourth wall" in Tristan Longval-Gagné's recitals; he easily interacts with the audience, explaining his musical choices and putting them into context. As such, he hopes to popularize classical music and make it more accessible. He dreams of a public that brings together students, young parents and their children, business people and artists. His firm belief is that classical music is for, and can be appreciated by, everyone.
His future plans? While continuing to promote his music school and Sherbrooke's artistic life, he hopes to present recitals to share his musical tastes and passion. After his experience from last summer, he would like to perform again with orchestra. He is keen on exploring all that attracts him, his imagination being the only limit.
Tristan Longval-Gagné at the Claude-Léveillée Hall, January 31 & February 1, 2018, Place des Arts, Montreal. www.placedesarts.com.
Translated by Karine Poznanski
This page is also available in / Cette page est également disponible en:

Francais (French)