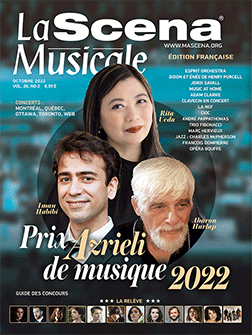 This page is also available in / Cette page est également disponible en:

Francais (French)
A year after its truncated 2020 edition, Montreal's Off Jazz Festival (OFJM) returned with a slate of 20 events, many of which sold out on the basis of limited attendance restrictions. If that edition boded well for the future, its upcoming one, running from Oct. 6 to 15, marks a quantum leap forward.
All told, 35 shows spread out over 10 venues are on tap, two outdoors (one by the Fine Arts Museum, the other out in the West Island); what's more, its roster of over 100 participants includes one of its largest international contingents ever.
The festival's biggest coup this year, at least in manpower, are the bookings of the two ONJs (Orchestre national de jazz), the daddy of them based in Paris and its Montreal counterpart. With close to 40 years of history behind it, the former is a veritable French cultural institution that enjoys financial support the latter could only dream of. On the heels of three American première performances, the French ensemble performs on Oct. 7. Co-led by composer and director Frédéric Maurin and American alto saxophonist Steve Lehman, this 15-strong outfit (that includes a handful of Americans) and two computer programmers will present Ex Machina. Divided into two works, one each by the its two frontmen, this project is an exploration of humans and artificial intelligence interacting and improvising off each other in real time. Heady stuff.
If the French push the envelope, the Montrealers gaze in the rear-view mirror on closing night (Oct. 15) in a dual tribute to Frank Sinatra and Ella Fitzgerald. With two stand-in singers, the ONJ, reconfigured into a string orchestra with added woodwinds, will dust off a selection of evergreens orchestrated by the famed arranger Nelson Riddle.
More international fare is to be heard throughout the festival. One of them, a sub-group of the French ONJ called the Big Four, will perform on Oct. 6, with Montreal alto saxophonist Erik Hove sitting in. Conversely, one of our own, trumpeter Jacques Kuba Séguin, has brought over a young Norwegian rhythm section he stumbled on last year while wandering through the streets of Oslo. This new team went on to record an album entitled Mikrokosmos for the leader's Odd Sound imprint, slated for release at the show on Oct. 7.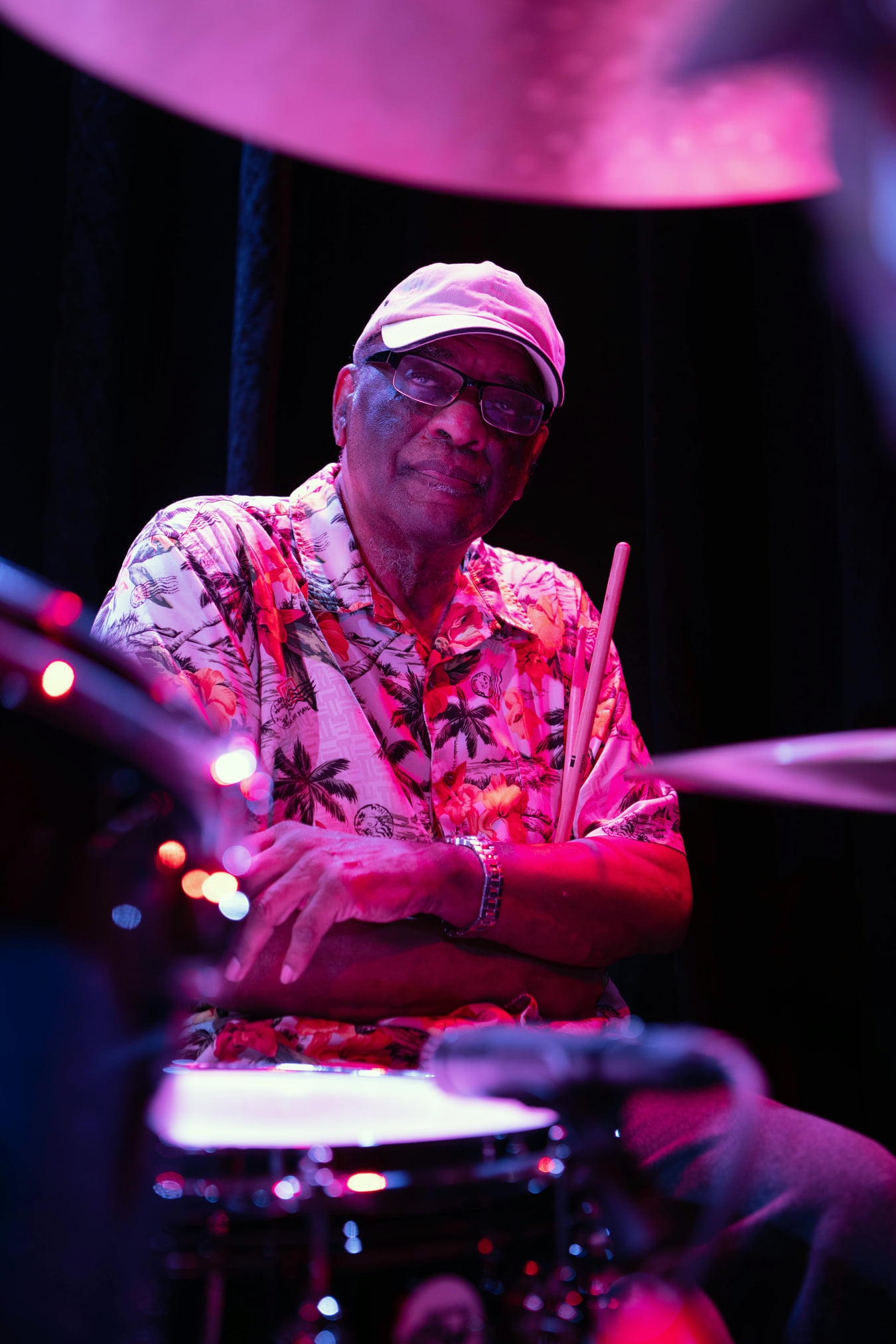 A high-profiled name if ever there was one, veteran drummer and vibraphonist Joe Chambers (of classic Blue Note Records fame) closes out the festival on Oct. 15 in the company of Montreal pianist Andrés Vial, The co-leaders spearhead a percussion-heavy sextet. Earlier this year, they laid down tracks in New York City for a recording slated for release next year on Blue Note Records, to which Chambers has returned after a long hiatus. An exciting development indeed, especially for the pianist.
While jazz is often viewed as an instrumental music, it has a considerable vocal tradition going for it, hence the inclusion of several voices in this year's program. Karen Young, one of our most endearing songstresses, will pursue her Joni Mitchell songbook Oct. 11 with her accompanist Marianne Trudel, their repertoire rounded-out by a few well-known Québécois numbers. On Oct. 6, an unusual trio featuring Sarah Rossy, a second vocalist who doubles on vibes and a drummer present music with a decidedly more experimental bent to it. But the festival's opening act Charbonneau ou les valeurs à' bonne place, will be the vocal splurge of the fest. An off-kilter sort of musical cabaret for jazz ensemble and chorus conceived by bassist Hugo Blouin over a decade ago, this project is now in its second instalment. Its subject matter, in passing, deals with a much-talked about government inquiry commission held two decades ago on illegal funding practices.
Hailing from Italy but New York-based, drummer Francesca Remigi will première on Oct. 8 a project dubbed The Human Web, specially written for a group of two compatriots, one a dancer, and three locals. This project was conceived specially for the festival.
For the venturesome, don't miss the excellent Eyevin Nonet of drummer Ivan Bamford on Oct. 13, performing charts by the late saxophonist Thomas Chapin. For the free-improv crowd, altoist Yves Charuest will play on Oct. 11 after the Young/Trudel duo (strange pairing of shows), the performance marking the release on vinyl of a recording he did some 37 years ago with the late German free music bassist Peter Kowald. For those into live electronics, Oli Astral is a trio with double bassist Frédéric Alarie that delves deep into the art of soundscaping on Oct. 9, equipped to the hilt with all the devices you care to think of.
If not for lack of space, much more could be said because the 2022 edition of Montreal's Off Jazz Festival is a most promising one. Readers should check out the website for detailed listings and information on venues, dates and tickets.
This page is also available in / Cette page est également disponible en:

Francais (French)