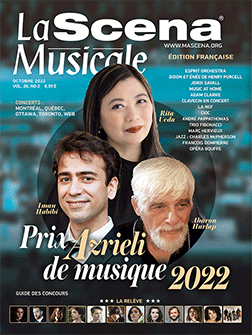 This page is also available in / Cette page est également disponible en:

Francais (French)
The list of jazz musicians whose reputations grew out of an association with others as famous than them, if not more, is quite long. Think of Johnny Hodges and Duke Ellington, Charlie Rouse and Thelonious Monk, or Paul Desmond and Dave Brubeck. Add to that list the pairing of alto saxophonist Charles McPherson and Charles Mingus.
But for the saxman, there are two names to add to his profile: Charlie "Bird" Parker (whom he saw live once and even hung out with, see addendum below) and  pianist Barry Harris. While McPherson's connection to Parker is pretty obvious, given that he, too, plays alto and rapidly espoused the "modern" style of the bebop era, Harris tends to be overlooked, but there is a need to acknowledge that fellow Detroiter of his as an early mentor and teacher.

Motown Years
"There used to be a club in Detroit called The Blue Bird (Inn)," McPherson fondly recalls, "and it was right down the street from where I lived. It was the real hub back then in the early 1950s. All musicians who came through town played there. You had Sonny Stitt, Wardell Gray, even Miles Davis—who was hanging out on the scene back then—so that was the place for that kind of jazz. I was 14 or 15 and couldn't enter (you had to be 21 in those days), but I listened from the curb.
"Barry was part of the house band, as was Elvin Jones, Thad (Elvin's brother) was a regular on trumpet, so was Pepper Adams on baritone. Eventually, I met Barry, and on one occasion I had my horn, so he got me in to play a Saturday matinee jam. Because he lived down the street from me, I started seeing him, and he taught me the nuts and bolts of music."
In and around that period, McPherson was told about Parker by a musical schoolmate, and soon thereafter he would actually hear the now legendary musician on record. Yet the budding teen had taken his earliest cues from Hodges, and was playing his music out of a book of solo transcriptions.
"One day, I entered a candy store," McPherson says, "and there was a jukebox that had two Parker records in it, so I played them. It just made si much sense to me, even if I lacked the knowledge to understand what was going on. There is such a linear logic to his playing, his way of stringing all those notes together and articulating them in complete and meaningful sentences, one after the other. That was not just my own perspective, but everybody else's, even those of my elders." The budding musician knew right there that music in that style would be his life's pursuit.
Turning Point
By 19, McPherson turned professional and a year or so later, he was hired by Charles Mingus, the circumstances of which he recounts during a recent Zoom chat from his home in San Diego. "At the time, I was in New York and gigging at a Greenwich Village coffee house with trumpeter Lonnie Hillyer, a fellow Detroiter," he said."Yusef Lateef, a one-time Motown fixture who had since settled in the Apple, had done things with Mingus and knew about him looking for a couple of horn players to take over from Eric Dolphy and Ted Curson. So he recommended us and there was Charles one day checking us out. I guess he liked what he heard, because he hired us that day—and not long after, I made my recording debut with him for Candid."
McPherson, it must be said, knew what he was getting into, admitting that he was quite nervous at first, even intimidated by his famous employer—or infamous as the case may be. A larger-than-life figure, Mingus was, in McPherson's words, "a confrontational and very volatile figure, who at that time weighed something like 300 pounds and never pulled his punches with his sidemen." Yet, the saxophonist retells one story that sheds another light on that most prickly character.
"Early on in my association with him, which lasted 12 years, we did a benefit in Palo Alto, California for a close friend of his, poet Kenneth Patchen, who faced high medical bills after an accident. By evening's end, there was little money left, but Charles went around to hand each of us a $10 bill for our work. When he came to me, I declined, saying it wasn't worth it, but to put it in the till. He looked at me for a few seconds, and with tears in his eyes he just said: ʻThanks, Charles!' And from that moment on, he never gave me a hard time, even early on, when I was young and would occasionally goof off on the stand. If he thought you were a genuine and beautiful soul, he would treat you differently, as if he'd cast you in a certain personality type and keep you there. Charles Mingus actually was not the maniac a lot of people made him out to be."
Post-Mingus Days
Years before their parting in 1972, to wit on the friendliest of terms, McPherson had struck out on his own, recording albums as a leader for Prestige during the 1960s and more for Xanadu in his post-Mingus years, a number with his mentor Barry Harris (who died late last year at age 91).
McPherson's current band, comprising himself and a piano trio, has been his mainstay for quite a few years now. Its drum chair is shared between Billy Drummond and the leader's son, Chuck Jr., the latter slated for the Montreal outing this month (see below). When asked when he last appeared in town, McPherson couldn't recall, though he remembers having played Montreal more than once during his Mingus days.
Firmly entrenched in the bop idiom, yet with an ear peeled on today's jazz scene and another for a lot of classical music (from Bach to Bartok), 83-year-old McPherson also displays a degree of awareness about the world around him. In fact, he believes that "any music you write today that does not take those things into account (climate change, political ideologies and the like) would be lacking in a way." And that view certainly ties him to the hip with Charles Mingus, who was more than willing to address the issues of his time in words and music.
In concert: Oct. 27, 8 p.m. Salle Bourgie / Tickets: 514-285-2000 ext. 1

On Record: Three Dance Suites (Chazz Mac 2020 – self-produced)

https://charlesmcpherson.com
Addendum –  Bird and Dolphy as Seen by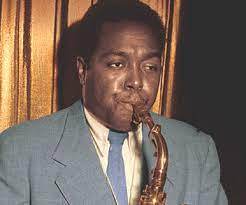 "It was in 1953 or 54 that I saw and met Charlie Parker for the first and only time in my life. It was not at the Blue Bird, but at a Ballroom. He was to play three nights, but did not show up for the opening on Friday. The word, of course, was out about his appearance, there were posters hanging on poles around town. But on the Saturday, word got out he arrived. He was playing with locals, not a bebop group but more of a swing band, and there was a good tenor player in too, in that style. Before the show, I remember there were about 200 people in a circle around him by the stage and he was putting his horn together. He warmed up by running through some scales so fast. And he fitted in with the group, in spite of the difference in styles. I managed to spend time alone with him, about 50 minutes. He was a very intelligent person and he projected something, there was an air of nobility to him, something I never really experienced in my life since, the closest one I can think of is Duke Ellington."
"I told him I played, but the conversation never turned to music, about what he was doing and how, and he really did not give me any advice. He spoke in a very metaphorical way: It could be something as mundane about what time it was, and he would instead launch into some kind of poem about time. He was really nice and had no attitude at all. It was really genuine, I didn't feel like he was putting me on. And towards the end of his life, he had pretty cleaned himself up from all his bad habits, too."
"Eric Dolphy was a very good musician and, as everybody says, both very nice and gentle in his ways. He was very skilled, great technique on all of his horns, not only on alto, but flute and clarinets, and an excellent reader, too. I can't say I really liked him at first, I understood what he was doing, but I didn't know why. It might have had something to do with trying to be different from everbody else. When Mingus hired me and Lonnie Hillyer, we even did a gig at a place called the Showcase in the West Village, and it was two altos, and two trumpets in the band, the other being Ted Curson. It was just around that time that I did my first recording, the one for the Candid label. Looking back now, I have a better appreciation of him, and to repeat myself I believe he did what he did to be different."
Also online: OFJM 2022 – Bolder than Ever
This page is also available in / Cette page est également disponible en:

Francais (French)