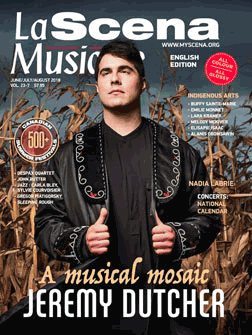 This page is also available in / Cette page est également disponible en:

Francais (French)
MCMF's Classical Series
June 1 to 17
The Montreal Chamber Music Festival launches its Classical Series on June 12 with the remarkable Rolston String Quartet. At 5 p.m. the interpret Different Trains by Steve Reich in a performance embellished by the screening of a Beatriz Caravaggio-produced video. At 8 p.m. they are joined the renowned pianist André Laplante in Schumann's Piano Quintet. The intensive week continues with the Tempest Trio's Canadian debut on June 14; a musical whirlwind by the pianists Alon Goldstein, David Jalbert, Steven Massicotte and Wonny Song on June 15; and appearances by the New York Philharmonic String Quartet and violist Marina Thibeault on the June 16. The festival concludes on the June 17 with an extraordinary performance by twelve cellists and soprano Aline Kutan in celebration of the "year of the cello." The concert is preceded by a screening of the documentary The Cellist: The Legacy of Gregor Piatigorsky at 1 p.m. Oliver Jones is the spokesperson of the TD Jazz Fridays, as well as one of the guests invited for the first concert (June 1). All concerts take place in Pollack Hall. www.festivalmontreal.org  RB
Festival Montréal Baroque: Handel
June 21 to 24
Handel, the master of dramatic expression, is on the menu at this year's Festival Montréal Baroque. Regulars of the festival will no doubt want to join its grand opening parade at 6:30 p.m. in Place Jacques-Cartier and enjoy the Musical Evenings, which this year take place at the café of the Musée d'art contemporain de Montréal. The grand opening concert at the Notre-Dame-de-Bon-Secours Chapel will feature the Montreal première of The Triumph of Time and Truth, Handel's last oratorio, with the Arte del Mondo orchestra from Germany, the Ensemble Caprice, the Ensemble vocal Arts-Québec, and vocal soloists Shannon Mercer, Leandro Marziotte, Charles Daniels and Geoffroy Salvas. Following this, the Flûte Alors! Ensemble will perform arrangements of Handel areas in the chapel's crypt. Works written during Handel's youthful days in Italy will be interpreted by the Arte del Mondo orchestra on June 22 at the Church of St. John the Evangelist. Daniels, Antoine Mallette-Chénier and Les Voix humaines are in the MAC rotunda on June 22 for Les âges de la vie, a program of music by as seen by composers active at the time of Handel's birth. Other highlights include Acis & Galatea and Handel's Harp on June 23 and Apollon et Daphné at Cupid's Grand Ball on June 24, both at UQAM's Agora Hydro-Québec. www.montrealbaroque.com         RB
Domaine Forget International Music Festival
June 23 to August 19
Before the festival, the Quatuor Bozzini will be in concert on June 15 in a contemporary repertoire (Radford, Maldonado and Reich). To open the festival on June 23, the Orchestre Métropolitain under Yannick Nézet-Séguin will pay tribute to Jacqueline Desmarais: Tchaikovsky's Piano Concerto No. 1 and Symphony No. 4 as well as Ibert's Flute Concerto (soloists: Emmanuel Pahud on flute and Louis Lortie on piano). The July 13 concert features two pianists: Benedetto Lupo and Mari Kodami, in works by Debussy and Ravel, including a piece for piano four hands. www.domaineforget.com    JB
CAMMAC Festival
July 1 to August 12
This year's CAMMAC Festival begins with the highly anticipated Quintette Alliage on July 8; founded by Quebec native Daniel Gauthier, the saxophone ensemble is well established in Germany and is heard regularly throughout the world. On July 22, the internationally renowned and musically eclectic Utrecht String Quartet will perform their usual diverse repertoire. But undoubtedly the most anticipated is the vocal ensemble Gesualdo Six on July 18 in choral works by the Renaissance composer Gesualdo and his contemporaries. www.cammac.ca     JB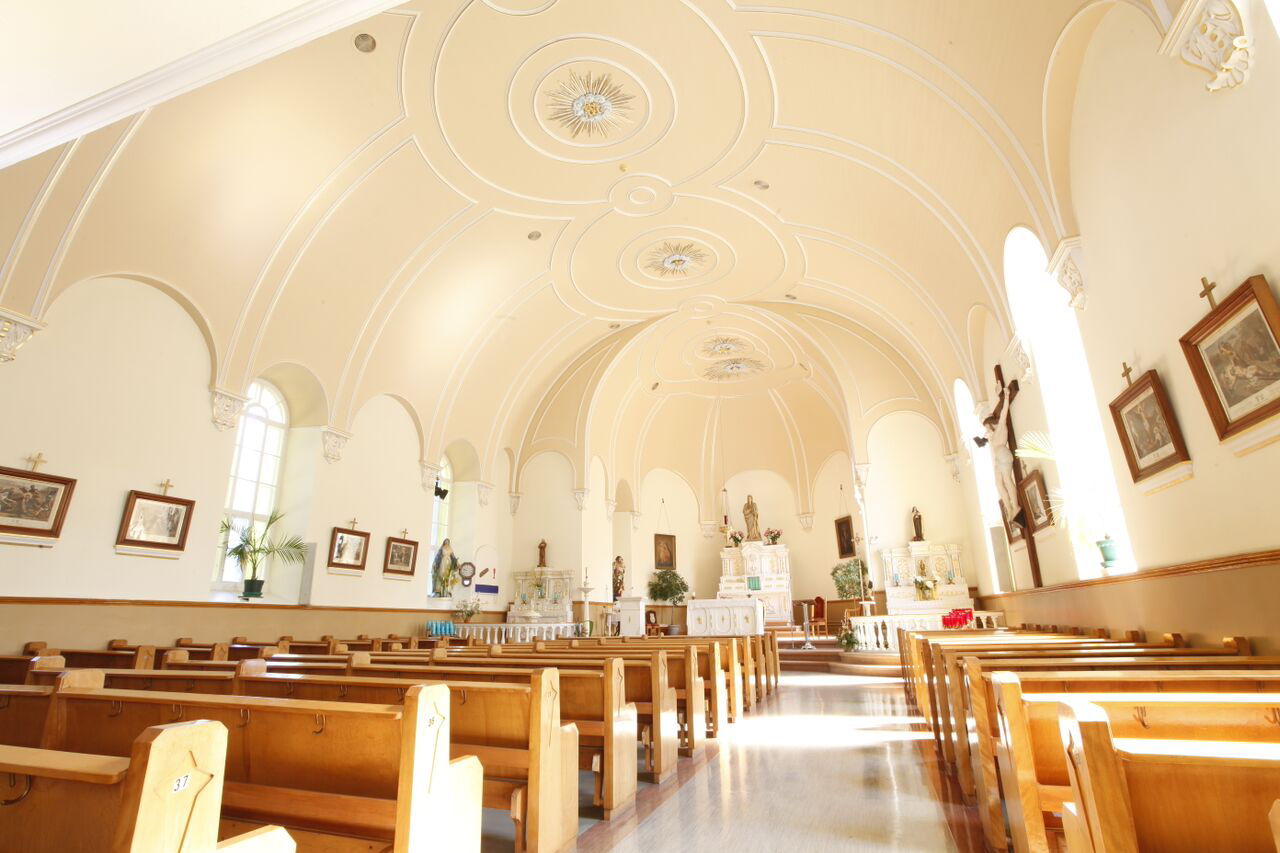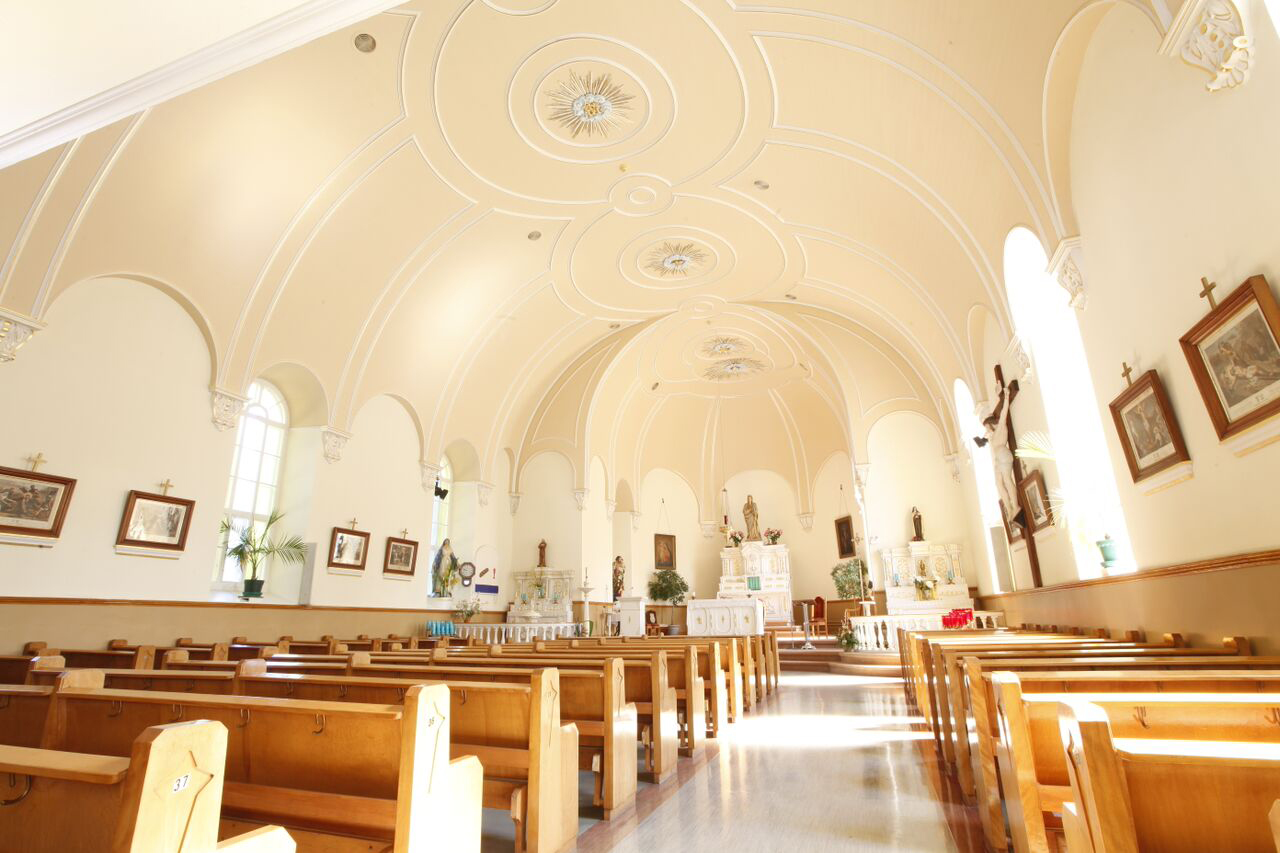 Festival de Sainte-Pétronille
June 28 to August 16
For its 35th season opening concert, Musique de chambre à Sainte-Pétronille will welcome Quebec pianist Maxim Bernard in a Chopin recital. For their part, the pianist Jean-Michel Dubé and four musicians from Les Violons du Roy will perform chamber music by Quebec composer André Matthieu. The program will be completed by works for solo piano. Finally, to end its 35th season, the festival will welcome French pianist Alexandre Tharaud in a program of French and German music including works by François Couperin, his transcript of Debussy's Prelude to the Afternoon of a Faun and Beethoven's Sonatas. op. 109 and op. 111. www.musiquedechambre.ca    JB
Concerts Lachine Festival
June 30 to July 15
Under the direction of Richard Turp for the past 20 years, Concerts Lachine has come to be known for the excellence of its programming and the accessibility of its concerts. Led by Jean-Philippe Tremblay, the Orchestre de la Francophonie will open the festival with Hommage à Rossini, a collaboration with the Opéra de Montréal's Atelier lyrique and four soloists at Saints-Anges Church. Other highlights include a recital by pianist Charles Richard-Hamelin and appearances by the Trio Canoë, soprano Suzie Leblanc and the Quartom vocal ensemble. Percussionist Marie-Josée Simard collaborates with pianists François Bourassa and Yves Léveillé. Poetry is honored with a Baudelaire recital, and homage is paid to Debussy. Ensemble Novello closes the festival with a concert featuring Bach and Handel at the Chapelle des Soeurs de Sainte-Anne. www.concertslachine.ca        RB
20th edition of the Festival international des
Hautes-Laurentides
July 5 to August 5
For its 20th edition, internationally renowned violinist Alexandre Da Costa will present unique concerts and performances in various venues as well as on outdoor scenes in the Laurentians, in addition to the new series of galas concerts he will present in Montreal. As an exclusive music distributor in the various municipalities of the Laurentians, the FIHL offers a range of styles from classical to jazz, world music to country, instrumental to opera, chamber music to symphonic music, from the Baroque period to current and pop music and even electro. www.concertshautes-laurentides.com.           RB

The Lanaudière Festival gets a makeover
July 7 to August 8
For his first full year as artistic director of the Lanaudière Festival, Gregory Charles has concocted a program with different musical influences. The Montreal Symphony Orchestra (OSM), conducted by Susanna Mälkki and accompanied by cellist Alban Gerhardt, will present the opening concert of romantic works by Berlioz at the Fernand-Lindsay Amphitheater on Saturday, July 7.
On Saturday, July 14, Krzysztof Penderecki's The Passion of St. Luke will be premiered in Canada by the OSM led by Kent Nagano. On Sunday, July 29, Stéphane Tétreault will be on stage with 11 other cellists in music by Bach, Vivaldi and Debussy.
The Orchestre Métropolitain under Yannick Nézet-Séguin with pianist Marc-André Hamelin will close the festival. On August 4, Leonard Bernstein's beautiful and melancholic Chichester Psalms will offer a message of hope and peace in a war-torn world. On August 5, the festival will end with Shostakovich's Symphony no 7, a symbol of resistance and opposition to Nazism.
At the Fernand-Lindsay Amphitheater and in churches in the area. www.lanaudiere.org
www.lanaudière.org           JB
MISQA – The Talich Quartet's Opening Concert
August 12 to 25
The Talich Quartet of the Czech Republic will launch the eighth edition of the McGill International String Quartet Academy (MISQA) on Aug. 12. For over 50 years, the Talich Quartet has belonged to a prestigious tradition and represented Czech music across the world. The members are among the renowned teachers invited by MISQA to share their expertise with four quartets that won awards at important international competitions. The Tchalik (France), Vera (Spain), Esmé (South Korea), and Viano (Canada and the United States) Quartets will perform on August 16, 17, 23 and 24, respectively. The closing concert on Aug. 25 by the Meccore Quartet of Poland, which was founded in 2007 and invited to the MISQA in 2016. Concerts take place at 7 p.m. in Pollack Hall. www.misqa.com           RB
Concerts Ahuntsic en Fugue
August 15 to 25
To mark its fifth anniversary, Concerts Ahuntsic en fugue (CAenF) proposes a large-scale music event at the Île-de-la-Visitation Nature Park (Aug. 12). A cultural broadcaster specializing in chamber music, CAenF will also present four concerts performed by professional musicians from August 18 to 24 at 8 p.m. in all four of the borough's districts. Pianist Mathieu Gaudet acts as CAenF's artistic director. The opening concert, Dialogues témoins, plunges spectators into a portrait of their environment and society (Salle Marguerite-Bourgeoys, Aug. 18). The other concerts are Dialogues des regards (Chapelle Charles-Daudelin, Aug. 19-20), Dialogues territoriaux (in a loft in the Chabanel neighbourhood, Aug. 22), and Dialogues de l'intime au grandiose (Église de la Visitation, Aug. 24). www.ahuntsicenfugue.com            RB
Aug. 29 to Sept. 2
For its seventh Classical Spree, the OSM, Kent Nagano and the OSM choir will present, in opening concert, the choral works of Wagner and Verdi, including the most beautiful excerpts from the operas Tannhaüser, Die Walküre, Nabucco and Aida. In two other concerts, the OSM will invite the public to explore Hungary with Brahms, Kodály and Bartók. On Sept. 1, pianist Alexei Volodin returns with the OSM and Kent Nagano. Considered one of the most talented pianists of his generation, Volodin will this time put his technique and refinement in the service of Tchaikovsky's Concerto No. 1. www.osm.ca    JB
Translation by Natasha Beaudin Pearson
This page is also available in / Cette page est également disponible en:

Francais (French)