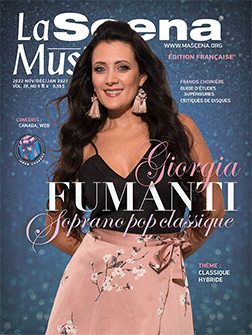 Bocelli : A Family Christmas
Andrea Bocelli, Matteo Bocelli, Virginia Bocelli, voices
Decca, 2022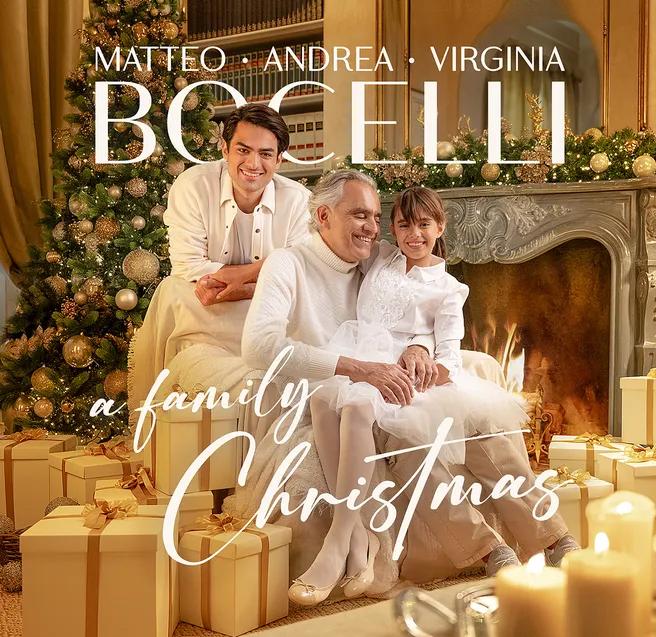 Andrea Bocelli's voice has remained fresh for more than 25 years. For those who don't know it yet, it will continue to be fresh for the next generation! Bocelli: A Family Christmas presents the voices of the illustrious singer's two offspring, Matteo and Virginia Bocelli, reunited with their father for the first time on record. As you will understand, this is definitely not a Christmas album like others.
The man who has dedicated his entire career to classical and pop crossover manages to recreate the perfect atmosphere for holidays and family reunions by the fire. The selection of Christmas songs includes classics from the English repertoire—Happy Xmas (War Is Over), Have Yourself a Merry Little Christmas and I'll Be Home for Christmas)—and sacred pieces such as Away in a Manger, First Noel and Joy to the World, as well as songs in other languages: Feliz Navidad, Buon natale, and Il giorno più speciale.
The arrangements and textures with choir are well done and the program is well balanced between solos, duets and trios. Each singer has the chance to shine. Andrea Bocelli keeps the crystalline voice that we have come to know. In Over the Rainbow and The Greatest Gift, a new song co-written by Stephan Moccio and the singer himself, we find more pronounced accents of lyricism from opera, but these remain exceptional.
The voice of his daughter Virginia, only 10 years old, is a real hit. Equally at home in the pop and sacred register, she brings out very pure colours that blend very well with her father's. Obviously, she has a promising future! At 24, Matteo's voice has a grain that is quite typical of crooners, but it seems more ordinary compared to the other two.