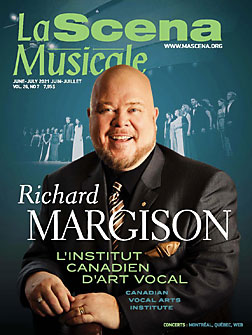 Advertisement / Publicité
This page is also available in / Cette page est également disponible en:

Francais (French)
The Sunlife Musical Instrument Lending Library program is an admirable initiative. Offered since 2016, the program ­allows holders of a valid library card to borrow a variety of instruments: guitars, ukuleles, violins, hand drums and portable keyboards. The program is available at public libraries in Toronto, Montreal, Vancouver, Calgary, Ottawa, Kitchener, Regina, Fredericton, Halifax, St. John's and Prince Edward ­Island and has been a resounding success in each of these regions.
In addition to providing funding to cover the program operating costs, Sunlife has donated hundreds of musical instruments to each participating library to establish the collection. Since its inception, approximately $2.1 million in funding has been ­provided to the 10 participating public ­library groups across the country, which have received over 2,100 instruments. The instruments are of good quality and lent with all the accessories needed to be ready to play. Moreover, several online tools are made available to the borrower by Sunlife and the libraries, such as tutorials on how to care for the borrowed instrument or articles and online resources on how to tune and use the borrowed instrument.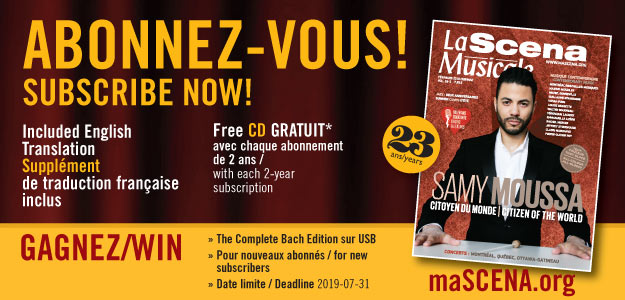 The rules are simple. One instrument at a time can be borrowed for a loan period of three weeks, with the possibility of renewing three times if the instrument has not been ­reserved. The instruments must be returned to the library where they were borrowed and there is a fee for lost or broken instruments. "I thought it was going to be more complicated to rent an instrument," comments Anne-Sophie, a science student who started learning violin a year ago, "but basically you just need a library card. It really is as simple as renting a book.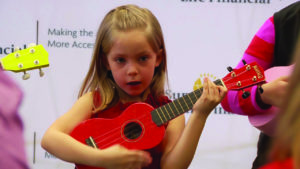 "Being able to rent a real instrument is an amazing thing. I was hesitant about learning music on an electric violin, and I do not think I would have bought a real violin just to try. When you do not have much money, being able to rent an instrument for free at your ­library changes everything. It allows you to ­experience what you are getting yourself into when starting to learn a musical instrument."
The Musical Instrument Lending Library initiative is part of Sunlife's award-winning Proud to be an Arts Accessor® program, which is designed to increase access to a wide variety of cultural activities, performances, concerts and exhibitions that would otherwise be out of reach for many people. "At Sunlife, we are committed to building healthy, ­sustainable communities for life," says Mylène Bélanger, senior advisor, public ­relations. "Community wellness is an ­important part of our commitment to ­sustainability. We believe that by actively supporting the communities in which we live and work, we can help create a positive ­environment for everyone."
"We are pleased that many thousands of people have benefited from the positive effects of music since the program's inception in 2016," says Robert Dumas, president and chief executive officer of Sunlife Quebec. "Music undeniably has a beneficial effect on people's lives by providing them with the ­opportunity to express themselves, explore their creative side and learn new skills."
Anne-Sophie agrees: "Music is important in my life. I think if I did nothing but study or work, I would be depressed. Music for me is more than a distraction. If I had the opportunity to start violin when I was younger, I do not think I would have wanted to study ­science, I think I would have gone into music. I must say, it feels very special to leave the ­library with a violin!"
www.sunlife.ca/en/about-us/donations-and-sponsorships/supporting-arts-and-culture/
This page is also available in / Cette page est également disponible en:

Francais (French)