This page is also available in / Cette page est également disponible en:

Francais (French)
#_EVENTTYPES placeholder matched
#_EVENTCLASSIFICATIONS placeholder matched
Date/Time
Date(s) - 05/05/2017
8:00 pm - 10:00 pm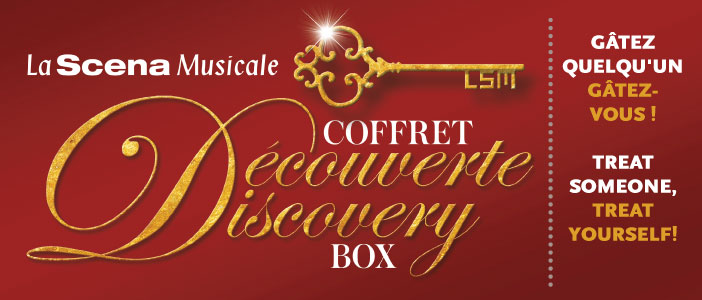 Location
Cinquième Salle, Place des Arts
Price Range
38.75$min-46$max
Event Artists
Musique : Jean PichéLivret : Yan Muckle / Frida KahloConception / mise en scène : Pauline VaillancourtScénographie / costumes / vidéo : Anita PantinLumières : Nancy BussièresInterprétation : Stéphanie Lessard
Phone Number
514 842-2112
Event Website
http://placedesarts.com/spectacles/18865/chants-libres.fr.html
« Une émotion certaine, un appel à l'ailleurs, une forme d'art qui nourrit et donne de l'espoir », François Tousignant, Le Devoir
«Stunningly powerful performance inspired by artist. […] music, powerful and evocative…», Robert Crew, The Toronto Star
Opéra de chambre pour soprano et bande électroacoustique du compositeur Jean Piché et du librettiste Yan Muckle, Yo soy la desintegraciòn s'inspire du journal de l'artiste iconique Frida Kahlo.
20 ans après sa création, en 1997, la compagnie lyrique Chants Libres reprend cette œuvre puissante et évocatrice qui nous entraine dans le monde intime d'une jeune femme qui répond aux blessures d'un lourd destin avec ténacité, courage et passion.
Conçu et mis en scène par Pauline Vaillancourt, dans une scénographie de l'artiste visuelle de renom Anita Pantin, l'opéra est interprété par Stéphanie Lessard.
www.chantslibres.org
Categories
Types
Concert
Classification of ensemble/soloist
Choeurs
Opéra
This page is also available in / Cette page est également disponible en:

Francais (French)