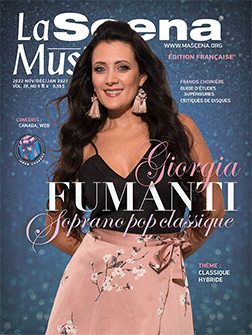 This page is also available in / Cette page est également disponible en:

Francais (French)
The Vanier College Music department is a fixture of performing arts education in Montreal for many reasons. Not only does it offer high-level music education in both professional and pre-university programs, but it does so at exceptionally low costs. Elite, accessible arts education is generally hard to come by; the students and staff at Vanier Music are resounding proof of why it shouldn't be.
Vanier College Music offers five programs, and multiple streams—among them are pre-university music degrees in jazz, classical, and popular music performance, which are two years in length, and professional degree programs in composition and arrangement, plus classical, jazz and popular music performance, all of which are three years in length. In addition to these programs, Vanier offers "Double DCS" programs with Science, Social Science, and Languages and Cultures. These options provide students with the opportunity to continue exploring various areas of interest, while also receiving a thorough musical education, really making the most of the post-secondary CEGEP experience.
One of the most impressive aspects of Vanier's music program is the variety of courses offered, and calibre of teachers delivering them. Not only do students receive weekly private lessons, rehearsals in small and large ensembles, and regular performance opportunities, but they are also subject to rigorous music history, music theory, and aural skills training. These additional courses are invaluable to young musicians as they prepare themselves for professional life, or for further study in music at the university level.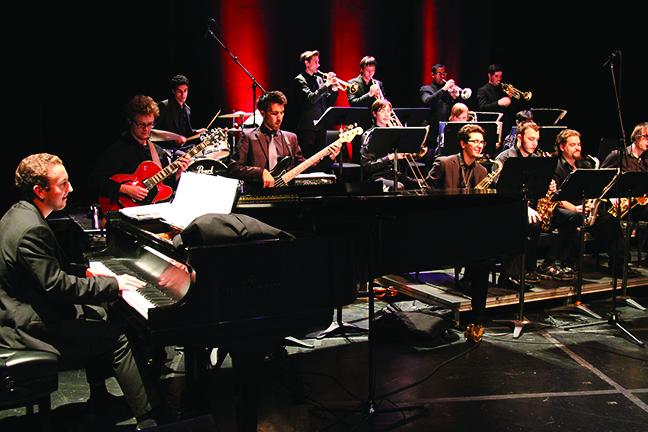 Every Wednesday at Vanier, students from the music school can be heard performing in concert at noon in the Vanier College Auditorium. The brilliance of this part of the program cannot be understated. "Concert," as it is referred to by students, provides young musicians at Vanier with regular performance opportunities, increasing their comfort level on stage, but this is just the tip of the iceberg. Students are required not only to perform in concert, but also to attend these weekly events. This generates a real sense of community, and exposes students to various streams of music they might not otherwise develop an appreciation for—students studying jazz are exposed to classical chamber music and opera scenes; classical music majors learn how to identify and appreciate jazz solos and other performance techniques.
The value Vanier places on producing students who can appreciate a multiplicity of genres is echoed in the design of the school's programs, as students are required to take full courses outside of their subject areas. Jazz students, for example, must take classical music history courses. Classical voice majors are required to take jazz music theory, as well as a group jazz voice class with the school's resident Jazz voice professor. The inclusion of these courses in students' academic journeys affirms the fact that Vanier music is set on producing well-rounded, open-minded young musicians—and people.
The most incredible piece of the puzzle, though, is just how accessible these programs are. Unlike private institutions, or universities, as a public CEGEP, Vanier offers a high quality product, at a fraction of what it might cost in other contexts. Cost is often a significant barrier to entry for young people interested in studying music at a post secondary level, and the Montreal community is deeply fortunate to have affordable access to the facilities, instructors, and sounds of the Vanier College Music Department.
It is therefore all the more exciting that in September of 2022, Vanier opened the Vanier College Music School, a collaboration with the department of Continuing Education that will make music lessons in classical and jazz instruments and voice, accessible to young people on evenings and weekends. Lessons are offered in 10 week packages, with 30 minute lessons for children 10 and under, 45 minute lessons for children over 10, and hour-long intermediate/advanced lessons for teens and young adults. The school also offers rehearsal space rentals for mature students. These programs aim to equip children and teens with the musical skills they need to succeed later on, at the CEGEP level.
This could not come at a more crucial moment, as the recent closure of the McGill Conservatory last year left the Montreal Community without an English language public music school. This, coupled with persistent decrease in public education music curricula, has resulted in a sizable underserved population: young people interested in musical study, at any level, now have somewhere to satiate their early curiosities. Additionally, the school will offer scholarships, open to anyone under the age of 18, with which students can subsidize the cost of lessons, instrument rental, and purchase.
Vanier Open House 2022: Sat., Nov. 5, from 12 PM to 4 PM
This page is also available in / Cette page est également disponible en:

Francais (French)