Toronto, February 16, 2020—The Toronto Symphony performed its Valentine's program to a full house last night featuring some of the most romantic classical music ever written.
What you missed?
The concert opened with the Canadian premiere of American composer Elizabeth Ogonek's "As though birds." The work was inspired by a three-line stanza from a poem by Jonathan Dubow. Though only three-and-a-half minutes long, it is densely packed with an immense range of orchestral timbres, with moods alternating between melancholy and euphoria.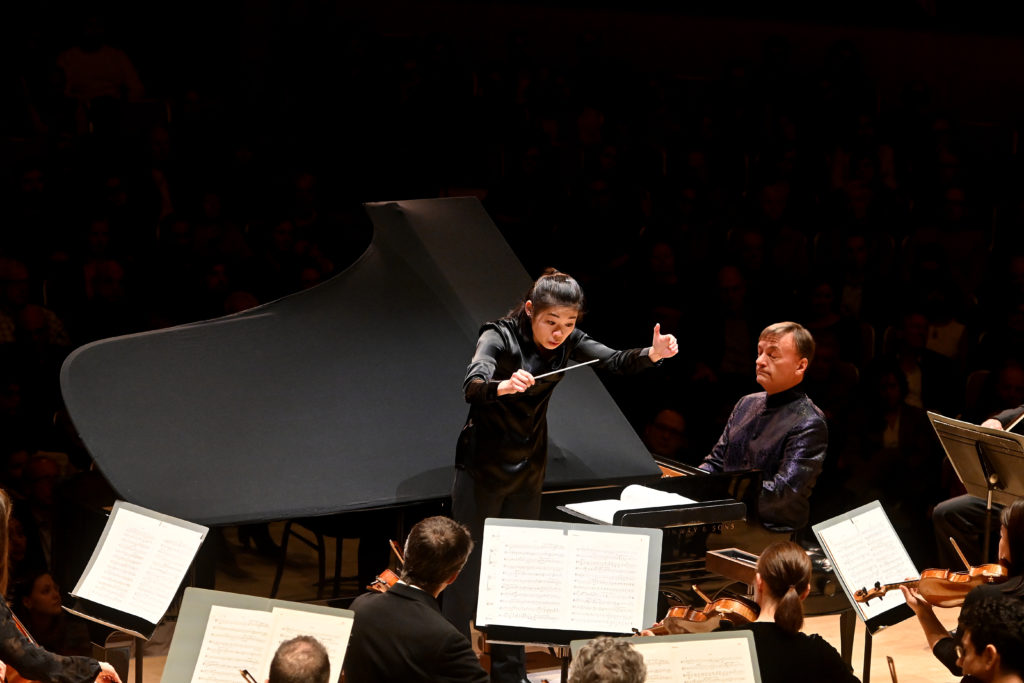 Rachmaninoff's Piano Concerto No. 2 in C Minor, a work that epitomizes romance, could not have been a better choice for the Valentine's program. Distinguished English pianist Stephen Hough brought it to life, not with much fanfare, but with solid technique and mature interpretation. The tension during the last seconds of the majestic final movement was so intense that when it all erupted on the last note, the audience promptly leapt to its feet. The thunderous applause quickly gave way to silence as soon as Hough sat down at the piano again and played Chopin's Nocturne in E Flat Major (Op. 9 No. 2) as an encore. His pianissimo is a true testament of his mastery of his craft. Hough has not been back to Toronto since his TSO debut in 1985, and this performance was long overdue.
It is rare to see an Asian female conductor on stage. Making her TSO debut, Elim Chan is petite and looks not a day older than 20. Born in Hong Kong, educated at the University of Michigan, and now based in Amsterdam, she was the first female winner of the Donatella Flick LSO Conducting Competition in 2014. As a conductor, she ran a tight ship with a clear beat, and commanded meticulously yet effortlessly and without being overpowering. The TSO was equally responsive, and seemed to play with more vigor and expressiveness. This was particularly evident in Rimsky-Korsakov's "Scheherazade," a beguiling performance that exuded musicality. Concertmaster Jonathan Crow's solos were graceful and luscious, and many section principals—harp, oboe, clarinet, bassoon and flute—also played substantial solos that deserve honorable mentions. Judging by the warm response, the orchestra and audience alike are very much looking forward to Elim Chan's return. In April, Chan returns to Canada for three concerts in Montreal (April 16, 17 & 18 with the Orchestre Metropolitain) and three concerts in Vancouver (April 24, 25, 26 with the Vancouver Symphony).
www.tso.ca
www.orchestremetropolitain.com
www.vso.ca