Advertisement / Publicité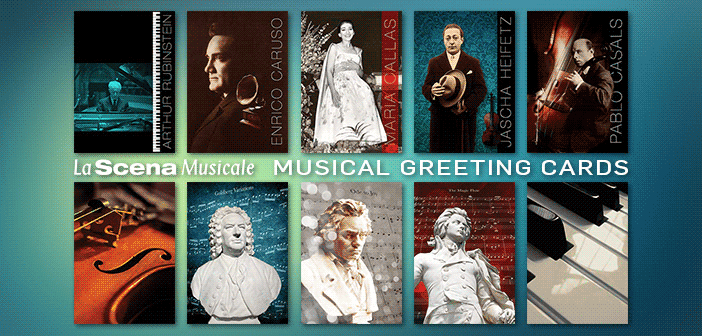 This page is also available in / Cette page est également disponible en:

Francais (French)
Jewish music stems from ancient prayer chants in Biblical Israel and Judea originating some 3,000 years ago. Following historical patterns of exile to foreign countries, Jewish music has been constantly evolving and adapting to new influences of the local environments where Jews settled. Years of suffering in the diaspora under hostile and tyrannical rulers gave rise to an emotional need to express agony and despair through music. This could perhaps explain, to certain extent, the vast number of Jewish classical musicians during the last 200 years.
Early studies in the history of Jewish prayer modes indicates that the musical scales used were based upon ancient Biblical cantillation (cantorial chanting). Jewish liturgical music is characterized by a set of musical modes, two of which are highly characteristic: the Ahavah Rabbah and Magein Avot ("Ukrainian Dorian"). Both include the typical "Jewish" or "Oriental" interval of augmented second: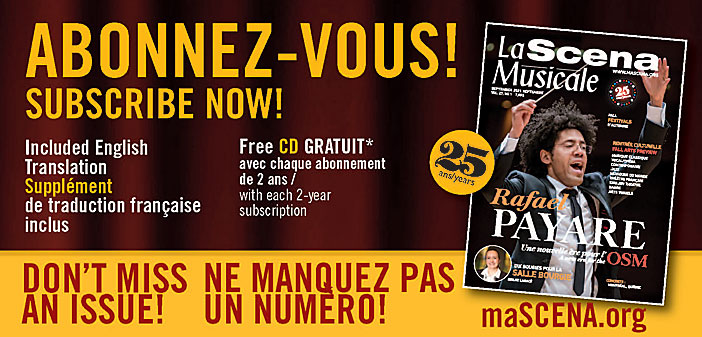 Today's popular klezmer music is based largely on these modes. Klezmer is the musical tradition of the Ashkenazi Jews of Eastern Europe. It is the dancing and singing "soul" music that has served in all Jewish celebrations such as weddings, Bar Mitzvahs and holidays.
Over the past 170 years, "Jewish Music" is reflected in the works of composers of Jewish origin, as well as of non-Jewish composers:
The first category includes prominent composers of Jewish origin who did not write "Jewish" music, such as Mendelssohn, Meyerbeer, Offenbach, Moscheles, Zemlinsky, Anton Rubinstein, Karl Goldmark, Wieniawski, Fritz Kreisler, Paul Dukas, Aaron Copland (his only work containing an echo of his Jewish heritage is an early trio called Vitebsk), Gershwin, Korngold, Ligeti and Schnittke.
The second category includes prominent composers of Jewish origin who used Jewish-influenced music in some of their works: Mahler, Ernest Bloch (Sacred Service, Israel Symphony, Schelomo for cello and orchestra, Three Pictures of Hassidic Life), Leonard Bernstein (Symphony No. 1 "Jeremiah," Symphony No. 3 "Kaddish," the Dybbuk ballet, and liturgical works such as Hashkivenu and others), Kurt Weill (who wrote liturgical Judaica for his father), Darius Milhaud (Kaddishand Lekha Dodi for cantor, chorus and organ; Poèmes juifs, Service Sacré, Ode pour Jérusalem) and Arnold Schoenberg.
A third category includes non-Jewish composers who incorporated Jewish music into their compositions: Maurice Ravel(Deux Mélodies hébraïques for voice and piano), Max Bruch (Kol Nidrei, the Jewish Yom Kippur prayer for cello and orchestra), Sergei Prokofiev(Overture on Hebrew Themes) and Dmitri Shostakovich (From Jewish Folk Poetry and Symphony No. 13 "Babi Yar")]. Mussorgsky too, when trying to portray, in a rather grotesque manner, "the wealthy Jew" in his Pictures at an Exhibition, uses the Magein Avot mode.
I would like to elaborate on three of the above-mentioned composers:
A grandson of the philosopher Moses Mendelssohn, Felix Mendelssohn-Bartholdy (1809-1847) was born into a prominent Jewish family. He was brought up without religion until the age of seven when he was baptized as a Reformed Christian. In the torturous era in which he lived in Germany, Mendelssohn's father made the compromise that many Jewish families did at the time: convert to Christianity.
Mendelssohn's views towards his Jewish heritage changed radically over the course of his life. At first, under his father's watchful eye, he attempted to distance himself from Judaism, often by incorporating anti-Jewish imagery into his oratorio texts. Later, when his father was no longer alive, Mendelssohn strove to find ways in which he could celebrate his Christian faith without denigrating the Jewish faith in the process.
Much of Mendelssohn's choral music attests to his deep immersion in the Bible. He composed separate choral settings of several Psalms, and his greatest oratorio, Elijah, is filled with verses from the Bible. However, Mendelssohn's music does not reflect a "Jewish" musical influence through Jewish modes or prayer motives. Ironically, despite Mendelssohn's clear status as a Christian, the Nazis viewed him as "tainted" by Judaism and his music was totally banned.
Gustav Mahler (1860-1911) was raised in a traditional Jewish family. He converted to Catholicism at the age of 37, forced under the compulsion of a law that barred Jews from directorship of the Vienna State Opera. As one of the most powerful figures in the public eye and as a composer of radical symphonies, he was nevertheless subject to endless racial abuses.
"I am three times homeless," Mahler said, "as a Czech among Austrians, an Austrian among Germans and as a Jew anywhere in the world." Although he tried to distance himself from his Jewish heritage, his extra sensitivity, intensity and sentimentality have an undeniable Jewish character. Mahler unashamedly used klezmer motives in the third movement of his first symphony. The theme of a "homeless wanderer" as portrayed in his Songs of a Wayfarer or in the finale of Das Lied von der Erde could be likened to the wandering Jews in the diaspora.
While Arnold Schoenberg (1874-1951) was never a practicing Jew, his heritage had a significant impact on both his personal life and musical compositions. During the rise of Nazism, the anti-Semitic reaction to Schoenberg and his music became more and more intolerable and ultimately forced him to immigrate to the United States in 1933.
"I have learnt a lesson that has been forced upon me," wrote Schoenberg. "I am not a German, not a European, indeed perhaps scarcely a human being, but I am a Jew." Among his Jewish-influenced works are A Survivor from Warsaw (for narrator, men's choir & orchestra), Kol Nidre, the oratorio Jacob's Ladder and the biblical opera Moses und Aron.
Yoav Talmi is the head of the conducting program at the Tel Aviv University's Buchmann-Mehta School of Music and Conductor Emeritus of the Orchestre symphonique de Québec. He gives conducting masterclasses in many cities around the world, including Berlin, Bucharest, Buenos Aires, Montreal and Toronto.
This page is also available in / Cette page est également disponible en:

Francais (French)