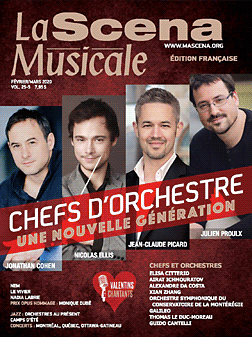 This page is also available in / Cette page est également disponible en:

Francais (French)
To send light into the darkness of men's hearts, such is the duty of the artist.

Robert Schumann
For the past 45 years I have been living, breathing and thoroughly absorbing the Schumann Symphonies. Having a special affinity with all four, I have conducted them with some 30 different orchestras around the world. During all these years, I have studied and researched everything I could find about Schumann. There is no doubt that the character of a musical work is determined by the basic choice of tempo. The same music performed in a flowing basic tempo has a totally different effect if performed in a halting slower one. Why then do so many conductors (as well as pianists and other performers) simply ignore the specific wishes and instructions of Schumann in that regard? We are well aware that Schumann was most particular in prescribing meticulous metronome markings in most of his works.
Moreover, he went back a few times later in his life to recheck his metronome markings and occasionally amend them. We also know from letters of his friends that while his wife Clara was reading some of his works at the piano, Robert stood behind her, lightly tapping the correct tempo on her shoulder, to ensure that she didn't play it too slowly! As Schumann was what one would call "a fast-pulse person" his agitated metronome markings clearly reflect his personality and character. As this article deals mainly with the composer's four symphonies, I would like to focus on explaining the utmost importance of his metronome markings for the overall understanding of these great works. I am well aware that the validity of Schumann's metronome markings (henceforth m.m.) had been subject to dispute as to how far they should be binding (as were Beethoven's).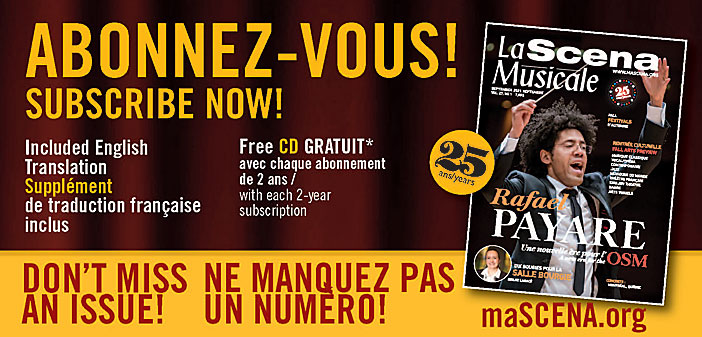 Perhaps this is the reason why so many great conductors in the past regarded most of these tempi as far too fast – while others thought them too slow. However, rather early in my career I became thoroughly convinced that Schumann's tempi are authentic and valuable. If performed as prescribed, they endow his symphonies with the true, exciting and exhilarating character intended by the composer, and allow them to stand out among the greatest symphonies written in the 19th century. It should be noted that all modern studies prove beyond doubt that Schumann's m.m. were handwritten by him and were not tampered with by other hands. There are (as I shall indicate later) a very few cases where his m.m. were printed incorrectly by the publisher and unfortunately remained so. In 1969, when I served as fellow conductor at the Tanglewood Music Center, I met Leonard Bernstein, who came to coach us.
As he felt a keen affinity with the music of Schumann, we discussed in depth the issue of m.m. in Schumann's symphonies. His opinion was that "a composer's instructions should be obeyed according to how you feel them." As much as I admired Bernstein then and today, I could not agree with this free and permissive concept. I wholeheartedly believe that as conductors (and as performers for that matter) our mission is first and foremost to adhere to the composer's wishes and try to fulfill them. We must be humble enough to see ourselves as the composer's servants and always strive to understand his meanings and intentions.  At an early stage of my career, aged 38, I was asked to conduct all of Schumann's symphonies with the Tonhalle Orchestra in Zurich, a different symphony each year. Already then I was determined to perform them with the original m.m. However, at a time when most German conductors performed Schumann as heavily and as slowly as Brahms, I knew that I would be likely to receive adverse critical reviews.
The reaction of the Zurich reviewers was not late to arrive: "Who is this young conductor who suddenly introduces Schumann with such fast tempi?" Needless to add that none of them bothered to open the scores and look at Schumann's m.m.! Ironically, some 15 years later, this same orchestra, now under the baton of David Zinman, performed and recorded all of Beethoven's and Schumann's symphonies with their original m.m. In order to understand why Schumann went back to recheck his original m.m. in his symphonies, one must first acknowledge the extraordinary circumstances of his health: Schumann had contracted syphilis at the age of 21 and lived with it in its secondary stage for most of his adult life. In 1854, however, the disease entered its terrifying and fatal "tertiary" stage, attacking his brain, causing the symptoms that were misdiagnosed for years as "madness." (Years later his mental illness was an embarrassment to the Nazi regime, whose laws mandated compulsive sterilization of schizophrenics and manic-depressives. To avoid shaming Schumann, who was the pride of the Aryan race, they solved it by claiming that he had "hypertension leading to vascular dementia.")  In his diary, Schumann himself wrote clearly: "In 1831 I was syphilitic and treated with arsenic."
It has been postulated that he was probably already infected with the disease when he was a student. One of the effects of this illness is the slowing down of the body's metabolism. Therefore, his physical movements such as conducting became gradually heavier. This may explain why when returning later to recheck his earlier m.m., he found some of the original tempi too fast and altered them.  In this article I will not get into the issue of Schumann's orchestration as this subject needs a separate and thorough discussion. Suffice it to say that in my humble opinion, Schumann's only weakness lies occasionally in his orchestration. Conductors may use careful assistance in fulfilling what the composer obviously wished the score to sound like. However, such small amendments in his orchestration must be done most discretely with wide knowledge and good taste. Almost all the great conductors, past and present, recognized Schumann's enormous magnitude, and have often performed his symphonies and recorded them for posterity: from Mahler, Furtwängler, Klemperer, Bruno Walter and Toscanini to Karajan, Bernstein, Szell, Solti, Kubelik and Haitink, to name but a few. Nowadays, there are modern recordings of his symphonies by David Zinman, John Eliot Gardiner and others, who adhere as closely as possible to his original m.m. and portray Schumann's authentic musical character.
In conclusion, I would strongly suggest to conductors, whether young or experienced, to take a fresh and closer look at Schumann's m.m. It won't hurt at all to practice his music (pianists and other instrumentalists too) while the metronome ticks. This would compel one to get closer to the basic tempi intended by this wonderful composer.  Never see yourself above the composer and think that your feelings are more important than his. Those who choose to ignore the composer's wishes embark on a dangerous path of distortion: they allow themselves to change his tempi, his dynamics and his orchestration, and along the way the genuine character of the composition is falsely represented.
---
Analysis of the Tempi in Schumann's Four Symphonies
The following detailed analysis is intended mainly for conducting students as well as for professional conductors.
* The Schumann research centre Robert Schumann-Forschungsstelle e.V. Düsseldorf collected all of Schumann's metronome markings and is providing it for useful overview.
Symphony No. 1 in B Flat Major, Op. 38 ("Spring")
Written in 1841 when the composer was 31 years old.
Born of a spring-like happiness of his recent marriage to Clara, this impulsive work charms spring and happiness into our hearts. It premiered on March 31, 1841, with Felix Mendelssohn conducting the Gewandhaus orchestra in Leipzig, and was received with great enthusiasm.
I. Andante un poco maestoso [4/4]
Breitkopf score published in 1853: A quarter = 66
Schumann's tempo of 66 should be observed. Those who want to emphasize the "Maestoso" may take it a bit down to 60-63 but not slower. [One must remember that in his first piano-four-hands edition of 1842, the m.m. was a quarter = 76! The same m.m. was found in both full score manuscripts at the British Museum and at the Vienna Musikfreunde].
Allegro molto vivace [2/4]
Breitkopf score published in 1853: A quarter = 120
The m.m. of 120 is rather slow and does not correspond to the title Molto vivace.  However, in his first piano-four-hands edition of 1842, Schumann prescribed quarter = 152! Later on, in the full score manuscript found at the Vienna Musikfreunde, he amended it to 132.  Thus, between the three sets of tempi, I choose the middle one: A quarter = 132.
II. Larghetto [3/8]
Breitkopf score published in 1853: An eighth note = 66
The m.m. of 66 is excellent and must be observed. Schumann did not change the m.m. in his later rechecking.
III. Scherzo (Molto vivace) [3/4]
Breitkopf score published in 1853: A dotted quarter = 88
The first Piano duet editions from 1842 as well as the full scores at the British Museum and at the Vienna Musikfreunde give the shocking m.m.: dotted half = 138! This is clearly a mistake that was repeated automatically. Researchers believe that Schumann intended to write the 108 (which is still too fast) but certainly not 138!  In 1853 Schumann amended it to 88 and this corresponds well to the description Molto vivace.   Conductors who feel that even 88 is too fast may take it down to 80-84, thus getting very close to the composer's intentions.
Trio I [2/4]
Breitkopf (1853): A half note = 108
The first piano-four-hands editions from 1842 as well as the full scores at the British Museum and at the Vienna Musikfreunde indicate the extremely fast m.m.: half = 144. The amendment Schumann made eleven years later is dramatically slower. I therefore recommend in this case a tempo in between the two tempi of Schumann: Half = 132
Trio II [3/4]
Schumann left the second Trio with no m.m. at all.
Does that mean that the conductor must continue conducting it in the tempo of the previous Scherzo (half = 88, rather slow for the Trio)? I believe that this was the composer's intention when he originally prescribed 108 for the Scherzo. When he amended the basic tempo of the Scherzo to 88, he forgot the second Trio and left it unchanged. Therefore the second Trio should be played at half = 108 as originally prescribed. In other words, both Trios should be performed at faster tempos than the Scherzo. IV.
Allegro animato e grazioso [2/2]
Breitkopf score published in 1853: A half note = 100
The first Piano-four-hands edition from 1842 as well as the full scores at the British Museum and at the Vienna Musikfreunde give a faster m.m. of half = 116. I believe that in this movement, the original tempo Schumann wrote in 1842 (half = 116) is the one that gives this movement its right grazioso character. I would therefore warmly recommend using this tempo.
Symphony No. 2 in C Major, Op. 61
Written in1846 when the composer was 36 years old.
The second symphony, considered by many to be the greatest of the four, is Schumann's first large scale work after his exhaustion collapse in 1842 and the severe breakdown in 1844. Following Beethoven's Ninth Symphony, Schumann placed the Scherzo as second movement and brought the Adagio espressivo with its rare depth and beauty as third. Schumann wrote the whole symphony within a month, but the orchestration took much longer. He completed it on Oct. 19, 1946, just three weeks before its premiere, conducted by Felix Mendelssohn.
I. Sostenuto assai [6/4]
Breitkopf score published in 1847: A quarter = 76
In his rechecking of 1856, Schumann left the m.m. unchanged. The prescribed m.m. is excellent and should be observed. Unfortunately, there were many performances in the past where conductors performed this slow introduction quarter = 52 or even slower! However, the title calls for a "Very sustained" tempo, not for Molto adagio!
Allegro ma non troppo [3/4]
Breitkopf score published in 1847: A quarter = 144
In his rechecking of 1856, Schumann amended the m.m. to a quarter = 120. The prescribed m.m. of 144 is excellent and must be observed. The amendment to 120 was done when Schumann had already entered the "tertiary" stage of his syphilis, which slowed his metabolism considerably.
II. Scherzo (Allegro vivace) [2/4]
Breitkopf score published in 1847: A quarter = 144
In his rechecking of 1856, Schumann left the m.m. unchanged. The prescribed m.m. is excellent and must be observed. Unlike his FirstSymphony, here the two Trios have no change of tempo and should therefore be conducted in the same tempo, although with the typical Schumann rubatos.
III. Adagio espressivo [2/4]
Breitkopf score published in 1847: An eighth note = 76 (a quarter = 38)
In his rechecking of 1856, Schumann left the m.m. unchanged. Most conductors in the past performed this movement much slower – some, like George Szell, twice as slow (!), claiming that it was Schumann's error and that he meant to write a 16-note = 76, thus an eighth note = 38. I believe that even when we beat this movement in four, we should feel it in two (Schumann wrote 2/4 and not 4/8), and then the quarter = 38 feels indeed Adagio. Those who feel strongly that eighth note = 76 is too fast for them, could reduce it slightly to 66-68 in order to stay as close as possible to the composer's intention.
IV. Allegro molto vivace [2/2]
Breitkopf published score in 1847: A half = 170 (whole = 85)
In his rechecking of 1856, Schumann amended it to half = 150 (whole = 75). The original tempo is indeed so fast that it is hardly playable; the sections with eighth notes from measures 48-75 and 95-105 sound quite blurry in this tempo and the clarity of the texture is lost. I therefore recommend following Schumann's amendment of half = 150, or somewhere in between the two: half = 160.
Please note that in the section beginning in measure 140, Schumann wrote first Stringendo, but later crossed it over and replaced it with the remark Marcato.
Symphony No. 3 in E Flat Major ("Rhenish"), Op.97
Written in 1850 when the composer was 40 years old. The Third Symphony, also known as the Rhenish, is the last symphony Schumann composed and the only symphony comprising five movements. It was written around the time of his arrival as the new conductor in Düsseldorf. Situated on the famous Rhine river (hence the name Rhenish), it is a vibrant testimony to what was to be the last truly happy time in his life. In this, as well as in his Fourth Symphony, Schumann started to write his movements' tempo titles in German (rather than Italian). On Feb. 6, 1851, two months after completing the symphony, Schumann himself conducted the premiere in Düsseldorf.
I. Lebhaft [3/4] Breitkopf score published in 1851: A quarter = 66
The prescribed m.m. is excellent and should be observed. It allows full expression of the stored energy and vitality of this movement.
II. Scherzo (Sehr mässig) [3/4]
Breitkopf score published in 1851: A quarter = 100
The m.m. of quarter = 100 is rather fast and does not really correspond to the description Sehr mässig (Very moderate), especially when the section with the sixteen notes begins (measure 17). I would therefore recommend taking a slightly more moderate tempo of quarter = 84-88. The Trio in A minor should remain exactly in the same tempo.
III. Nicht schnell [4/4]
Breitkopf score published in 1851: An eighth note = 116
Since Schumann placed the real slow movement fourth, he introduced an intermezzo-like movement as number three with the tittle Nicht schnell (Not fast). If he wanted it really slow, he would have written Langsam or Ziemlich langsam. Nevertheless, some conductors in the past took it at a tempo of an eighth note = 64, almost twice as slow as the composer intended! I agree however, that this sublime Eusebius feminine music needs the time to allow the sustained tenderness to come out. I would therefore concede here and recommend m.m.. of eighth note = 88-92, feeling the quarters as the basic pulse – not the eighth notes!
IV. Feierlich [4/4]
Breitkopf score published in 1851: A quarter = 54
The movement originally bore the tempo tittle: "In the manner of an accompaniment to a solemn ceremony" which Schumann later changed to a simple Feierlich ("Solemnly").
That the story was inspired by Schumann's visit to the mighty Cologne Cathedral has apparently no credible proof in any written material. But this very unique E flat minor (despite the key signature of three flats) movement brings religious inspiration to the music in a quasi-Palestrina counterpointe style. The m.m. of quarter = 54 is rather fast and does not allow for the solemn atmosphere Schumann wished. I would recommend amending it slightly to a quarter = 46-48.
V. Lebhaft [2/2]
Breitkopf score published in 1851: A half = 120
The m.m. of a half = 120 is just perfect and should be kept. Under the staves of all instruments, Schumann wrote the unusual combination of: Forte and dolce (Loud and sweet). Perhaps he should have written Forte ma dolce (loud but sweet), as he clearly wanted the forte to be rather delicate and not aggressive. The movement radiates a special mixture of joyful energy and delicacy throughout.  Towards the end, in measure 299, Schumann prescribed the tittle Schneller (faster). I would recommend taking it in m.m. of half = 138.
Symphony No. 4 in d minor, Op. 120
Writing started in 1841 (before the First Symphony) but was revised a decade later, in 1851.
This symphony brings a radical new approach to symphonic form: the whole symphony in a single arc with no intervals between the four movements. It is the only Schumann's symphony written in a minor key, a fact that further validates the agitated, distressed tempi. Although Schumann spent only a week revising and re-orchestrating this symphony, the changes were extremely important and most effective. The premiere of the new revised symphony on Dec. 30, 1852 was one of the last great public and critical triumphs of Schumann's career.
I. Ziemlich langsam [3/4]
Breitkopf published score in 1853: A quarter = 52
Schumann wrote Ziemlich langsam (Rather slow), not Sehr Langsam! (Very slow). Earlier performances, such as those of Furtwängler or Solti, take this introduction as slow as m.m. of quarter = 32! This is clearly very far from the intentions of the composer in both m.m. as well as the title description. If the m.m. of quarter = 52 feels too fast, make a strong effort to get closer to Schumann's wishes by conducting it in quarter = 42-44.
Lebhaft (Lively) [2/2]
Breitkopf published score in 1853: A quarter = 92
Schumann's m.m. is excellent and must be kept. It portrays exactly the agitated stormy mood he wanted (and succeeded) to create.
In measure 285 Schumann introduces the motive that will later develop into the fourth movement. I recommend taking it at a slightly faster tempo (quarter = 112) and even faster when he moves to D Major in measure 315 (quarter = 126).
II.Romanze, Ziemlich langsam (rather slow) [3/4]
Breitkopf published score in 1853: A quarter = 66
This Romance is a simple love song that should be played (with the pizzicatos imitation of a guitar or lute accompaniment) in a rather slow tempo, not in a Molto adagio as so many performances offer. If the tempo of quarter = 66 feels too fast, make an effort to stay closer to Schumann's wish by conducting it quarter = 52-54.
III.Scherzo, Lebhaft (Lively) [3/4]
Breitkopf published score in 1853: A dotted half = 92
So many conductors introduce this movement as a heavy minuet and totally miss the stormy character of this Scherzo. The m.m. of dotted half = 92 is indeed fast but playable. It could be very slightly reduced to dotted half = 84-88.
Trio
Schumann did not specify any change in the tempo of the Trio, but the abrupt change from the masculine Floristan to the tender Eusebius allows for a Piú tranquillo approach and a slight reduction in the tempo.
The theme is derived from the solo violin of the second movement's middle section. At the end of the movement (measure 530), the remark Etwas zurükhaltend means Poco a poco rallentando and not a sudden Meno mosso. Namely: a slight slowing down during 15 measures, until we reach the Langsam.
Langsam (slow)
Breitkopf published score in 1853: A quarter = 52
This profound slow section bridges the 3rd and the 4th movements. Schumann's tempo tittle Langsam allows us to start it slightly slower than the prescribed m.m. I would recommend quarter = 40-42
IV. Lebhaft (Lively) [4/4]
Breitkopf published score in 1853: A quarter = 126
The m.m. of quarter = 126 is excellent and must not be any slower. In my own performances, I found that I conducted it slightly faster: quarter=130-132, which added to the excitement and exhilaration of this finale.
Schneller (Faster) [2/2]
Breitkopf published score in 1853: no m.m.
I would recommend a quarter = 112 for this faster short section.
Presto [2/2]
Breitkopf published score in 1853: no m.m.
It is imperative that these last 26 measures are played really Presto! I therefore recommend the m.m. of a half = 152. The great conductor George Szell wrote: "Schumann's symphonies can be a truly thrilling experience to both performers and audiences, providing that they are performed with the right tempi, with enthusiasm and with understanding their greatness." I concur wholeheartedly.
Copyrights: Yoav Talmi
This page is also available in / Cette page est également disponible en:

Francais (French)