Mahler's little-regarded serenade gets my vote!
What makes a Great Art Song? I usually consider a song great when I can't get it out of my head or when I can't stop singing or humming it. As the saying goes, you know it when you hear it. But in my opinion, a song finds its greatest purpose as an expression of love or as a serenade. Consequently, I'm drawn to great melodies.
What's in a melody and how can a performance do it justice? This was the question nagging me on September 20 as I left Orchestre Métropolitain's opening concert performance of Gustav Mahler's Rückert Lieder. This set of five vocal gems was written to Friedrich Rückert's poetry during the summers of 1901 and 1902. Unfortunately, in concert, only two the five come across as gems: Um Mitternacht (At Midnight) and Ich bin der Welt abhanden gekommen (I Am Lost to the World), as was the case that afternoon.
The metallic, dramatic soprano voice of featured soloist Dorothea Röschmann did justice to only the two afore-mentioned masterpieces, but when it came to Ich atmet' einen linden Duft (I Breathed a Gentle Fragrance), the performance was disappointing due to her lack of true legato and the limits of her technique. Röschmann and Yannick Nézet-Séguin's performance was simply too fast, turning the song from a serenade into a gavotte/waltz. No wonder few people remembered the song; in Arthur Kaptainis's Gazette review, he cites four of the songs, and conspicuously omits this one, such was his indifference.
In fact, when sung with the right tempo and attention to text, Ich atmet' einen linden Duft contains one of Mahler's greatest melodies, in my humble opinion. The late great German baritone Dietrich Fischer-Dieskau sang this song best when paired with noted Mahlerite Leonard Bernstein at the piano with a recording time of 3:54 in 1968. To see how drastic a time difference this is, one can look to the performances of such noted singers as Dame Janet Baker (2:40) and Maureen Forrester (3:23). A look at the first 30 Youtube recordings of the song shows only 1 version between 3:00 and 3:30, while 16 are between 2:30 and 3:00, and 13 are between 2:00 and 2:30. As Fischer-Dieskau's rendition makes clear, a more patient delivery brings out the best in this piece.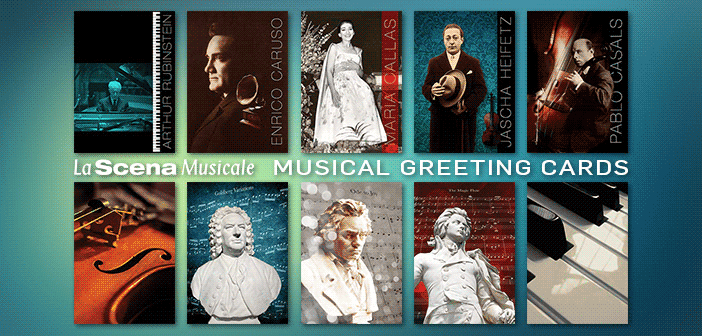 Why take it slowly?
Even though the majority of performances and recordings last less than three minutes, this is a case where the masses are wrong. The reason is simply that the song is difficult to sing – it requires an impeccable legato and great breath control to sustain the long phrases. In Fischer-Dieskau/Bernstein's collaboration, the first phrase itself (five bars of legato) lasts 13 seconds, while most singers do it in 10 seconds.
Mahler scores the song in 6/4, alternating with 3/4, and marks it Lento. The first line of the text also gives a hint of how it should be sung, "I breathed a gentle fragrance." The keyword is "breathed." To savour the fragrance, one needs to take a slow breath, and this should set the tempo for the entire piece. The melody itself is skilfully constructed with romance as it climbs to a high A on the word "linden" (gentle), which must be sung soft and tenderly.
Most singers go wrong in the next lines, as there is a tendency to speed up once the five-bar phrases become hard to sustain. It's too bad, because this is where the text becomes more romantic, as the scent of the fragrance is from a linden tree twig picked by the woman's lovely hand. Rückert uses the beautiful fragrance as a metaphor for the lovely hands of his lover, and consequently for his love for her.
The text is simple but its poetic message is quite clear; it's a love poem, a serenade. When listening to Fischer-Dieskau/Bernstein, one can imagine that DFD is standing in front of his beloved, serenading her directly. The passion, swells and rubato in this performance arise directly from the emotion evoked by the words and Mahler's masterful shaping of the vocals to match the text.
This is a song that often fills my silent moments and one that I often sing to serenade my wife. So my vote for Greatest Art Song goes to Ich atmet' einen linden Duft.
Number 2 is Morgen by Richard Strauss.
Number 3 is Mahler's Ich bin der Welt abhanden gekommen.
Take the Great Art Song Challenge and Send in your vote for Greatest Art Song at www.nextgreatartsong.com.           
Addendum: One cannot dismiss the importance the role the pianist, Leonard Bernstein, plays in this performance of DFD. With other performers and in later life when his technique was not as solid, DFD sang this lied faster.
Ich atmet' einen linden Duft!
by Friedrich Rückert (1788-1866)

English translation: Wah Keung Chan

Ich atmet' einen linden Duft!
Im Zimmer stand
Ein Zweig der Linde,
Ein Angebinde
Von lieber Hand.
Wie lieblich war der Lindenduft!
I breathed a gentle fragrance!
In the room stood
A sprig of linden,
A gift
From a dear hand.
How lovely was the fragrance of linden!
Wie lieblich ist der Lindenduft!
Das Lindenreis
Brachst du gelinde!
Ich atme leis
Im Duft der Linde
Der Liebe linden Duft.
How lovely is the fragrance of linden!
That linden twig
You broke off so gently!
I breathe in softly
The fragrance of linden,
Love's gentle fragrance.