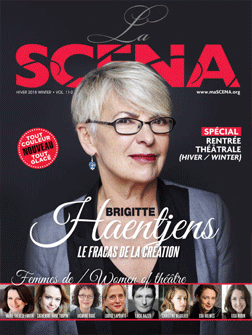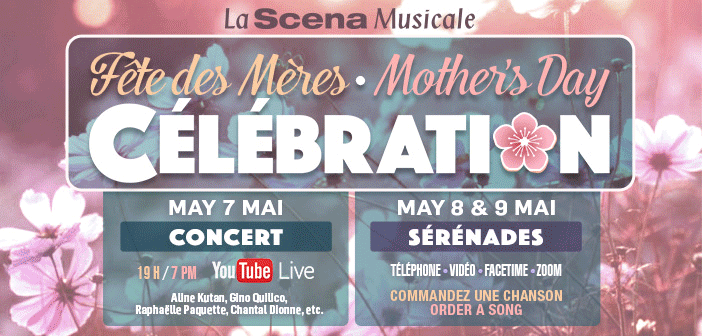 This page is also available in / Cette page est également disponible en:

Francais (French)
La Scena Musicale's Dec/Jan issue returns to a bilingual format and is combined with the La SCENA arts magazine; two magazines in one.
Our cover features Canadian baritone Gerald Finley as part of our look at great Canadian bass/baritones. The music world was saddened last month by the death of Russian baritone Dmitri Hvorostovsky, who lost a battle with brain cancer at age 55. We pay tribute to him by republishing our cover interviews from 1998 and 2007.
More opera/vocal articles include an interview with Charles T. Little, composer of the Canadian premiere of JFK, the opera, an interview with Frédéric Antoun on the Metropolitan Opera's production of The Exterminating Angel, and Part 2 of the profile of pioneering mezzo Éva Gauthier.
With the approaching holidays, we devote a section to gift ideas and a Guide to Winter Festivals. In addition to our regular Jazz section, we review the Leonard Cohen exhibition at the MAC, celebrate the 20th anniversary of the FACE Orchestra, meet pianists Lucas Debargue and Tristan Longval-Gagné, and much more.
Women of the Theatre
For our special arts issue on Theatre, organized by Nathalie de Han, La SCENA shines the spotlight on a group of women in theatre who are as influential as they are talented. We explore the clash of creation with Brigitte Haentjens, winner of the 2017 Governor General's Performing Arts Award, who returns to Usine C in January with a staging of Bernard-Marie Koltès's Dans la solitude des champs de coton. In English Theatre, we meet Eda Holmes, the Centaur's new artistic director, and Lisa Rubin of the Segal Centre. In French Theatre, we meet actresses Marie-Thérèse Fortin and Christine Beaulieu, playwrights Catherine-Anne Toupin and Jasmine Dubé, puppeteer Louise Lapointe, and lighting designer Lucie Bazzo. We also include our picks for the winter Theatre season.
All-Colour, All-Glossy
This issue maintains La Scena's new "All-Colour, All-Glossy" format. Since it costs a little more, we hope you will support us with a donation and/or a subscription. All subscribers get full translations in their choice of English or French, discounts on tickets, and a chance to win free concert tickets and recordings. This would make a great holiday gift for parents and grandparents or musicians and music students. See the subscription page on page 49.
Beginning this month, La Scena Musicale will publish every two months, and your next issue will be out on February 1st. Keep on top of classical music news and events by visiting our web platform, ­mySCENA.org, for the daily news roundup and This Week in Montreal, or like us our Facebook page at www.facebook.com/LaScenaMusicale for daily updates, or sign up to for our weekly e-newsletter at ­[email protected] for the latest news, promotions and contests.
Have a great musical and artistic holiday season!
This page is also available in / Cette page est également disponible en:

Francais (French)