A fine cast of young singers was the draw for Opera de Paris's new production of Mozart's Don Giovanni playing in June and July 2019 and telecast live in HD to cinemas around the world on June 26 (curiously only with English subtitles). Under the staging of Ivo van Hove, the production was supposed to be sensitive to the current #MeToo movement.
What you missed
Canadian baritone Étienne Dupuis was ideal in his first portrayal of Don Giovanni. Vocally, he sang flawlessly with round tone and the necessary evilness. Fellow Canadian bass Philippe Sly matched Dupuis dramatically, especially with his trademark intensity in his eyes. Vocally, Sly sang the role with enough profoundness, especially in the catalogue aria; in a few places though, the role needs more legato, which hopefully will come with age. French tenor Stanislas de Barbeyrac brought a heavier tenor to Don Ottavio but was marred by ridiculous staging (see below). Estonian bass Ain Auger was particularly menacing in the largely loud role of the Commanditore. Russian bass Mikhail Timoshenko sang Massetto convincingly but moved awkwardly.
Amongst the women, Australian soprano Nicole Car's Donna Elvira stood out vocally with her velvety timbre, though sometimes over sung; she played the tormented devoted faithfully carrying her frown throughout. Her interplay with off-stage husband Dupuis was electric. American soprano Jacquelyn Wagner was illuminating as Donna Anna if at times one hoped for a fuller voice; her statuesque physique was ideal in the opening chase scene when it seems she was going to tackle Giovanni. The choking interplay between Anna and Giovanni was a clever stroke as it returned later to jog Anna's memory. French/Danish coloratura soprano Elsa Dreisig (Best Female singer at the 2016 Operalia) was an ideal Zerlina.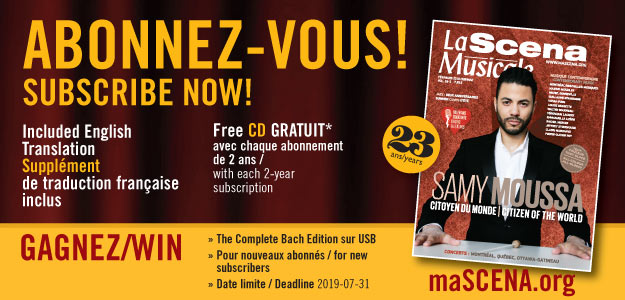 Setting the opera in modern dress worked quite well and I didn't mind replacing knives and swords with pistols.
Gripes
In the video introduction in the Cinema, the presenter spoke to van Hove particularly about the key ideas behind the staging and the sensitivity to the #MeToo movement. Van Hove's eloquence however did not really transmit on stage. Particularly, poor De Barbeyrac had it the worst. Don Ottavio is usually portrayed as a wimp, but here, he is taken to another level. After discovering the death of the Commanditore, Ottavio seemed like a leach trying to smootch Anna in her time of grief. They leave as if they are going to have sex as consolation. Later, Ottavio sings his first aria "Dalla sua pace" on the floor and ending in a fetal position. Huh? In the second act Anna aria, Ottavio is not paying attention and lying in fetal position again – more Huh.
More absurdity when the Massetto-Zerlina wedding party arrives. The couple falls to the ground and proceed to have simulated horizontal copulation while the party cheered, even when Giovanni and Leporello arrives and introduces themselves. Why?
Another inconsistency occurred just before the end of Act I. The buttons on the top of Zerlina's dress came undone as Giovanni whisked her to a back room, but moments later, she came back with the buttons redone, as if she was never ravished.
Note: Opera de Paris's Screening of Mozart's Don Giovanni is repeated at the Cinema du Parc on Saturday, June 29 at 10 AM.  Tickets are $25.

For some reason, the subtitles are only in English.

Now based in Paris, the Etienne Dupuis and Nicole Car couple have been performing often together lately. They will next be performing Tchaikovsky's Eugene Onegin at the Opera de Montreal in September 2019. For tickets visit www.operademontreal.com or the La Scena Boutique .

Music : Wolfgang Amadeus Mozart
Libretto : Lorenzo Da Ponte
Conductor : Philippe Jordan et Guillermo García Calvo
Stage director : Ivo van Hove
Set design : Jan Versweyveld
Lighting design : Jan Versweyveld
Costumes : An D'Huys
Scenographer : Jan Versweyveld
Chorus master : Alessandro Di Stefano

Cast
Étienne Dupuis (Don Giovanni)
Philippe Sly (Leporello)
Ain Anger (Il Commendatore)
Jacquelyn Wagner (Donna Anna)
Stanislas de Barbeyrac (Don Ottavio)
Nicole Car (Donna Elvira
Elsa Dreisig (Zerlina)
Mikhail Timoshenko (Massetto)