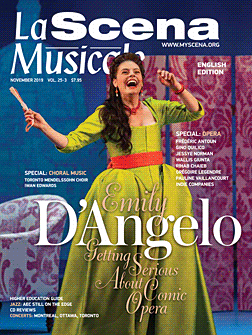 Advertisement / Publicité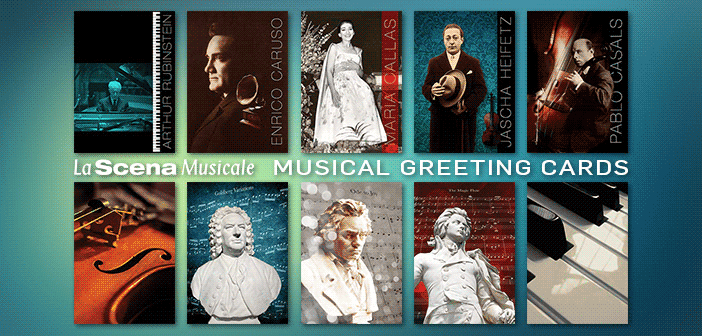 This page is also available in / Cette page est également disponible en:

Francais (French)
Update October 27:
In Montreal, on Friday, October 16, 2020, E. Noël Spinelli passed away, surrounded by his loved ones.
A dynamic and generous entrepreneur, a visionary man, E. Noël Spinelli built one of the first groups of automobile dealerships in Quebec. A figure of influence who shone throughout the automotive industry in Canada.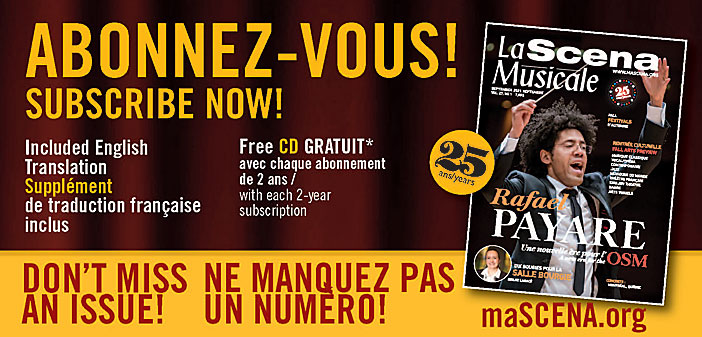 He played a leading role in the dissemination of Montreal culture, mainly in the musical field. He made classical music accessible to fellow citizens. Thanks to his passion and his great generosity, many young musicians have seen international careers open up before them.
He is survived by his son Pierre (Élise Savard), his daughter Suzanne (Normand Dupéré), his grandchildren Mathieu (Claudia Lefebvre), Anthony (Marie-Ève Girard), Marissa, Louca and his great-grandchildren Mila and Charlotte. He leaves his longtime companion Arlene Porter, the children and grandchildren of the latter. He also leaves behind his sister Lise (Robert Daoust), his many nephews, nieces and long-time friends.
The family would especially like to thank Isabelle Diaz and the entire team at the McGill Hospital Center for the excellent care provided. He was predeceased by his brother Jean, his sisters Marie, Thérèse, Laurette and Ann.
The family will receive condolences at J.J. Cardinal Funeral Home located at 2125 Notre Dame Street, Lachine, Tuesday, October 27, from 2 p.m. to 4 p.m. and from 7 p.m. to 9 p.m. The funeral service, by invitation only, will be held at Saints-Anges de Lachine Church, 1400, Saint-Joseph Blvd, Lachine on Wednesday, October 28 at 10 a.m. The ceremony will be broadcast via the following Facebook pages: Saints-Anges de Lachine and https://www.facebook.com/GroupeSpinelli.
Due to the pandemic, as per the funeral home and church requirements, wearing a mask and social distancing are mandatory.
Donations to La fondation des Saints-Anges en musique de Lachine, 1400 Saint-Joseph Blvd, Lachine H8S 2M8, or a foundation of your choice in Noël Spinelli's memory would be greatly appreciated.
Update October 18, 2020:
We just learned of the passing of Noël Spinelli on the evening of October 16, 2020. Our prayers go to his family, friends and dear Arlene.
---
November 5, 2019: This article was originally published in the December 2007/January 2008 issue of La Scena Musicale on the occasion of Noël Spinelli's 80th birthday, and republished in the November 2019 issue following his awarding of the 2019 Ramon John Hnatyshyn Award for Voluntarism in the Performing Arts.
Title: Noël Spinelli, Philanthropist, Still Flying High
It takes one hour into our meeting and some prompting before the noted patron of the arts Noël Spinelli discloses that he was a star crooner in the 1950s. Back then, Spinelli dreamed of being an opera singer. Although that dream never materialized, music has played and still plays a paramount part of Spinelli's life. Today he is known as one of the prominent philanthropists in Montreal.
Spinelli credits his father for his charitable nature. Growing up during the Depression in Lachine as the sixth of eight children, Spinelli remembers that although his family didn't have much, they had a bit more than their neighbours. Since 1922, Spinelli's father had been running a successful garage in Lachine and he often gave away his homemade wine and contributed to the church. "He believed in helping out the less fortunate families in the neighbourhood," Spinelli recalls.
When he was young, Spinelli caught the opera bug from his uncle, who always listened to the Saturday Metropolitan Opera broadcasts. Spinelli studied music, including trumpet, bass and voice at the Montreal Conservatoire. "I still have my graduation certificate signed by Wilfrid Pelletier, who founded the Conservatoire," laughed Spinelli. Studying voice, Spinelli learned all the Puccini and Verdi baritone arias. In 1949, Spinelli spent his savings on what became a monthly bus ride to New York's Metropolitan Opera.
Meanwhile, Spinelli was making his living as a nightclub singer. At his prime, he had quite a following. A failed marriage and the desire to spend time with his kids convinced Spinelli to give up that lifestyle, even though it paid much more than working for his father. When Spinelli and his brother showed that they were capable of running the family business, Spinelli's father finally retired at age 70 in 1962. Two years later, the Spinelli garage started to sell cars made by Studebaker until the brand closed in 1966.
Undeterred, Spinelli took the next year to evaluate the market before taking on Toyota in September 1967. "Our experience running a garage taught us the importance of customer service, and Toyota believed the customer came before the shareholders." For Spinelli, employees are also important. He likes to say: "Who better to tell you which broom to buy than the janitor? And a lot of people forget their suppliers." With his customer-first outlook, Spinelli would favour opening dealerships on weekends and sees that change as inevitable.
The 40-year Toyota-Spinelli relationship has been good for both parties. Throughout, Toyota engineers have frequented Lachine for customer feedback. From a garage with eight employees, Team Spinelli has grown to eight dealerships (adding other Japanese automakers such as Nissan and Honda) and 400 employees. "You grow by being better," said Spinelli. "It just happens naturally; when the right opportunity occurs, you take it."
While running his garage/dealership, music had taken a back seat. All that changed in 1972 when Spinelli read in the daily paper that Canadian baritone Robert Savoie was lamenting the need for opera in Montreal. Through a mutual friend, Spinelli met Savoie at a local diner and they became fast friends. The Concerts Lachine was born. The dynamic duo served for 20 years, Savoie as artistic director and Spinelli as president, bringing free concerts to Lachine residents while providing Quebec musicians with opportunities to perform.
Hearing Spinelli reminisce on their accomplishments, one can visualize the great experiences they had and the joy they gave. At their first opera gala, Spinelli got a phone call from two ladies asking how they should dress. When asked why this was so significant, Spinelli said, "It shows that people who were not 'sophisticated' were coming out, and that's what inspires me." On another occasion, the only time when Spinelli had doubts about his friend's choice of repertoire, Savoie organized an all-Beethoven concert which was fraught with bad luck. Spinelli was ready to quit, but following the concert, when an elderly man thanked him for his first live experience at an orchestral concert, Spinelli found renewed energy. "Feedback like this give me wings."
Following his father's example, Spinelli officially retired from his day job at age 70 and has devoted his time to his philanthropic causes. The mayor of Lachine recommended him to the board of Place des Arts, and he has been involved on many other boards, including those of the Montreal Symphony, Conseil des arts de Montréal, the National Arts Centre and the Opéra de Montréal. Spinelli laments that Montreal is falling behind Toronto as a cultural capital. "We need the new OSM concert hall and we need the Opéra de Montréal to thrive." With all his experience, Spinelli is blunt about boards: "The role of the board is fundraising." But he also advises artists to be financially responsible. Spinelli encourages others to give, even if it's just their time. "It's not so important how much you give. There are many small groups where $500 or $1000 makes a lot of difference. It's more important if you gave support at the beginning."
For the last seven years, Spinelli's pet project has been the restoration of the Casavant organ at the Saints-Anges Church in Lachine where a full slate of concerts has already begun. An international organ competition is slated to open in 2008, and there are plans to webcast the concerts to seniors' homes. When the Saints-Anges parish celebrated their new organ last year, Spinelli was made an honourary archangel.
To keep his work going, Spinelli will create a foundation where 50% of the funds will go to arts and culture. "I have always had a lot of satisfaction from music. I will always find solace and fun with music. It's like water and air for me," said Spinelli. "I want to share this passion and to see how it affects people."
Noël Spinelli's Most Treasured Musical Moments
› Turandot with Corelli
› Otello with Tebaldi, Del Monaco and Tito Gobbi
› La fille du regiment with Pavarotti and Sutherland
› Eileen Farrell in Gluck's Alceste
› Cecilia Bartoli with MSO at Lanaudière
› Pavarotti at Notre-Dame Basilica at Christmas
› Tosca with Domingo and Behrens directed by Zeffirelli
One Regret
Never hearing Ezio Pinza live. "He had a special voice with special colour."
Noël Spinelli received the 2019 Ramon John Hnatyshyn Award for Voluntarism in the Performing Arts.
A Mania for Tosca

"It all started as a joke," said Noël Spinelli of his collection of 124 different recordings of Puccini's Tosca. "Robert Savoie told me he had sung the role of Scarpia and the Sacristan. I said I was going to learn all the roles and just for my curiosity, I wanted to see how many recordings I could find. Every time I went to the Metropolitan Opera or La Scala, I would find some more in their souvenir shop. When I got to 50, I thought that I would stop because I found them all."

Spinelli's collection now includes Toscas sung in Italian, German, French, Russian and English. Most are commercial recordings; there are about 35 live recordings and 10 to 15 videos. His method of cataloguing is by the name of the soprano who sings the title part. The list begins with one recording with Licia Albanese, seven recordings of Callas (with five different tenors) and 11 of Tebaldi (with many different tenors). "I like a lot of the live performances with all of their qualities and their faults," Spinelli says.

Which are his favourites?

"I would choose the 1953 EMI recording with Callas, Di Stefano and Gobbi. This recording is generally acclaimed by the critics as the benchmark and I have to agree. Although Callas is not my favourite voice, she is my favourite Tosca. The colour of Callas's voice: that is what I imagine Tosca looking and sounding like. Usually I prefer Tebaldi, but I don't get as excited about her Tosca. Di Stefano is a wonderful Cavaradossi and Tito Gobbi is a fantastic Scarpia. De Sabata is the best conductor. He has an amazing understanding of the score. That's what it should sound like. It's a feeling."

Others of interest

"The oldest one I have is the 1929 VAI recording with Carmen Melis as Tosca, Piero Pauli as Cavaradossi and Apollo Granforte as Scarpia, and the La Scala orchestra. Because of the age, it is interesting."

Spinelli also mentions the 1938 recording at Rome Opera House, RCA Victor, with Maria Caniglia as Tosca.

"I recently received the recording of Corelli singing in Tosca in Parma live on January 21, 1967. This is a crazy, crazy recording, Corelli singing beyond reason to a crowd that is totally insane. I don't think there is a living conductor that would allow this kind of singing. Corelli almost sings ad lib."

On video: "The DVD of the 1985 Met telecast of the Zeffirelli production with Domingo, Behrens and Cornell MacNeil, and Giuseppe Sinopoli conducting. It's a must. The singing is first-rate."

Noël Spinelli is chairman emeritus of the Canadian International Organ Competition and a patron of the arts.
This page is also available in / Cette page est également disponible en:

Francais (French)