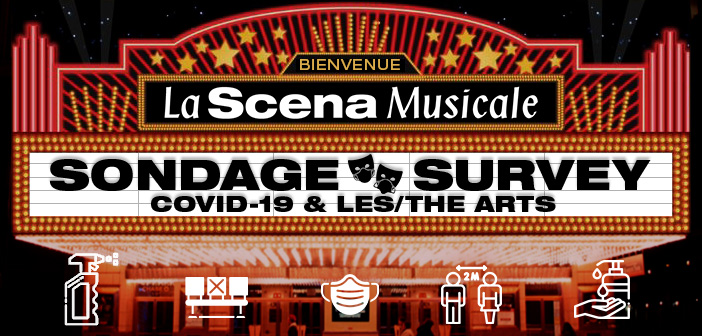 By Wah Keung Chan
The Montreal International Musical Competition (MIMC / CMIM) semi-finals began last night with six strong candidates. La Scena Musicale's daily coverage also began with live tweeting on the LSM
Facebook page
and the
La Scena twitter account
, with a comment about each singer.
In our detail review of each session on the blog, we will discuss each singer and give a grade out of 100 in vocal technique and performance.
Emily Duncan-Brown, soprano, Canada
GIACOMO PUCCINI * « Donde lieta usci » ~ La Bohème
LEONARD BERNSTEIN * « My name is Barbara », « Jupiter has Seven Moons », « I Hate Music », « A Big Indian and a Little Indian », « I'm a Person Too » ~ I Hate Music
JOSEPH HAYDN * « Berenice che fai? »
Starting about 9 minutes late, MIMC led off with Canadian soprano Emily Duncan-Brown whose voice was at once warm with a clean timbre. However, when it goes in the upper register, along with power comes a quick vibrato that is somewhat distracting. Her opening piece of "Donde lieta usci" from Puccini's La Boheme was careful and measured to the point of conveying little feeling to the audience, although there were one or two lovely crescendos. She followed with a good performance of Bernstein's song cycle "I hate music"; better musicality, but at times over sang the part. Over singing was quite the problem for most of the singers this evening. She finally came alive with an emotionally charged performance of Haydn's "Berenice che fai?" Duncan-Brown was dramatic and convincing through the recitative and the long aria. A common mistake is to choose a work that is too long, and the ending didn't quite sit well with the soprano.
Score: Voice 87, Performance 80.
Yuri Gorodetski, tenor, Belarus
WOLFGANG AMADEUS MOZART * « Il mio tesoro » ~ Don Giovanni
SERGUEÏ RACHMANINOV * « Vesennie vody » | « Pokinem, milaya… »
VLADIMIR SOLTAN * « Oi, kalinushka, oi malinushka »
RICHARD STRAUSS * « Auf, hebe die funkelnde Schale » ~ Heimliche Aufforderung
PIOTR ILYITCH TCHAÏKOVSKI * « Kuda, kuda » ~ Eugène Onéguine
Not the best technician, Belarus tenor Yuri began with a fast yet nimble reading of "Il mio Tesoro" from Mozart's Don Giovanni. The voice sits in his mouth and was at times nasal, and didn't project very well. However, Gorodetski seem to come alive in the second set of Rachmaninoff songs. His voice sat better in a more natural placement, and more importantly, he brought nuance and emotion to the text. His performance of Vladimir Solta's "Oi, kalinushka, oi malinushka," which starts softly before a crescendo and ends softly again, was the turning point; it was a dramatic and touching interpretation and Gorodetski's style started to grown on me. It suddenly dawned on me that Gorodetski is the Philip Philips (2012 Amercian Idol winner) of the MIMC, not the best technique, but has a certain musicality. After a good performance of Strauss, Gorodetski ended with a convincing portray of Lenski's aria from Tchaikovsky's Eugene Onegian. The tempo was a bit fast for my taste, but was probably chosen to suit the tenor's limited technique. The audience responded with rousing applause.
Score: Voice 77, Performance 90.
Eric Jurenas, countertenor, United States
ANTONÍN DVORÁK * « Zigeunermelodien » Mélodies tziganes
JONATHAN DOVE * « Dawn, still darkness » ~ Flight
GEORGE FRIDERIC HANDEL * « Al lampo dell'armi » ~ Giulio Cesare
For me, American countertenor Eric Jurenas is a paradox. When he started Jonathan Dove's "Dawn, still darkness," he showed a good countertenor tone. However, too many high screaming lines resulted in a hoarse voice. His Dvorak songs sounded tired and he tended to over sing. More of the same in the Handel aria "Al lampo dell'armi" from Giulio Cesare. The crowd love it, but by the end, I concluded that Jurenas has only two dynamics, a medium soft unsupported sound and loud. My advice is to work on the dynamics in between and bring more nuance.
Score: Voice 80, Performance 85.
Sasha Djihanian, soprano, Canada
WOLFGANG AMADEUS MOZART * « Deh vieni, non tardar » ~ Le Nozze di Figaro
FERNANDO OBRADORS * « El vito », « Al amor »
LEO DELIBES * « Les Filles de Cadix »
GEORGE FRIDERIC HANDEL * « Oh sleep, why dost thou leave me? » ~ Semele
VINCENZO BELLINI * « Qui la voce sua soave » ~ I Puritani
RICHARD STRAUSS * Cäcilie
Poised is the best word to describe Canadian soprano Sasha Djihanian, who represented Canada at the 2011 Cardiff Singer of the World competition. She came out poised, with an inviting smile. Her five-second slow bow to the audience and jury however seemed contrived, perhaps something she learnt through the years; it's a mannerism she should loose, as some audience members found her stuffy.
Nevertheless, when she started Mozart's "Deh vieni, non tardar" from Marriage of Figaro, we heard the most professional voice yet in the competition; there was a clean, clear, well projected tone, with a perfect legato that cuts like butter. Moreover, it was a touching performance. A dramatic flare greeted songs from Obrados and Delibes, and she showed how to sing loud without shouting. Her Handel aria Semele was tender. Djihanian showed she has the voice for Bellini's Puritani aria, but perhaps it was not such a wise choice, as she ran out of steam at the end of the long aria, as she had to cut her high ending short. The soprano recovered well enough in Strauss's Cäcilie.
Score: Voice 95, Performance 90.
Miriam Khalil, soprano, Canada
BENJAMIN BRITTEN * The Tower Scene ~ The Turn of the Screw
HENRI DUPARC * " L'Invitation au voyage", " Le Manoir de Rosemonde"
GIACOMO PUCCINI * " Si, Mi chiamano Mimi" ~ La Boheme
FERNANDO OBRADORS * " Chiquitita la novia" ~ Canciones clasicas espanolas
FERNANDO OBRADORS * " Del cabello mas sutil", " Al amor" ~ Canciones clasicas espanolas
Canadian soprano Miriam Khalil showed good dramatics in the Britten, she sounded nervous as her voice was not sitting on the air. Same nervousness and unsupported sound was on show at the beginning of the Duparc, but in the middle of L'invitation au voyage, her singing improved and she showed dramatic flare. Khalil was very musical in Puccini's "Si, Mi chiamano Mimi" from La Boheme, but she ran out of steam at the end. She recovered well in the Obrados songs, with some tender moments in the second song. Khalil has a warm timbre, but needs to improve her breath support to match her musicality.
Score: Voice 80, Performance 88.
John Brancy, baritone, United States
RALPH VAUGHAN WILLIAMS * « Bright is the Ring of Words » ~ Songs of Travel
VINCENZO BELLINI * « Ah ! per sempre » ~ I Puritani
ANTONÍN DVORÁK * « Koljias », « Nereidy » ~ Opus 50 | « Mé srdce asto v bolesti » ~ Opus 2
AMBROISE THOMAS * « O vin dissipe la tristesse » ~ Hamlet
Twenty-three-year-old American baritone John Brancy came out with a friendly smile and a present voice in the Vaughan Williams. The voice sometimes has a shaky vibrato, but Brancy brought lots of musicality to his singing. In the Bellini, Brancy exhibited a nice legato and style, which he carried to the Dvorak songs. The baritone finished with flare in the aria from Thomas's Hamlet, ending with nice top notes with a tenor-like ring.
Score: Voice 85, Performance 90.