Meet tenor Keon-Woo Kim and soprano Hyesang Park, two of the new faces of opera. Both South Koreans took the top prizes at the 2015 Montreal International Musical Competition (MIMC) in Voice. They seemed heads above the rest, so it was just a matter of deciding which of the two (singers) would win. Kim carried a tenor reminiscent of the great Swede Jussi Björling and an abundance of high notes to victory, while Park's brilliant legato and innate drama took second and the Audience prize.
It's been a summer of Asian singers in the year's competition circuit. Almost every voice competition had an Asian laureate. But South Koreans are leading the way. According to the Talk about Opera blog, in 1995 there were few Korean participants in international music competitions, while the numbers swelled to 378 finalists and 60 place-winners in 2011. At the Queen Elisabeth Competition, the numbers are even more dramatic; half of the finalists in 2014 were Koreans (with 25% Korean participants), and the phenomenon has been investigated in a French documentary Le mystère musical Coréen by Thierry Loreau and Pierre Barré. In this year's MIMC, of the 24 participants, there were nine Asians, eight of whom were Koreans.
Talk about Opera speculates there are three reasons to account for the percentage: The Koreans' work ethic, their round faces and their open and resonant language. For Kim, it's a case of success breeds success, "When you see a fellow Korean do well, you become motivated and work harder." Said Park, "Koreans are deep, sad and have too much excitement; if they mix those sentiments well, it's very powerful."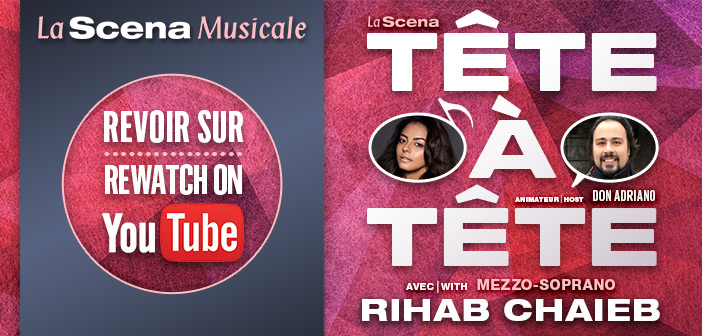 Keon-Woo Kim, tenor, 29
Kim became interested in music at age four or five. "We were poor and my father played guitar; after dinner, we sang together," said Kim, who began playing piano and violin at age six. "My mother was a Tiger mom. I hated practicing and doing the exercises, but today I love her for pushing me." In June 2001, when his voice broke, Kim, at age 15, attended the Three Tenors Concert in Seoul and it made a big impression on him, motivating him to be a singer. Unfortunately, he failed the entrance test for Seoul National University and instead attended Kyung-Hee University in Seoul. It was serendipity, as Kim met good teachers, especially Juilliard graduate Jiyeon Cho Lee, whom he credits for improving his vocal mechanics. "We visualized singing as a wave and the flow of water," said Kim, who within three months felt more power in his voice. "We worked on openings in the face, inside the mouth and the placement of the tongue."
While working on his Bachelor's, Kim served two years at the Korea Military Academy Band. When he graduated, he joined the Korea National Opera Academy as he obtained a Master's in Musicology focusing on the opera repertoire at Kyung-Hee. Like other Koreans, Kim hoped for America next, but when he started on the competition circuit in Europe in 2013, he found welcoming fans in Europeans. Since January 2015, he has been studying for a Master of Music in Vocal Music at the Hochschule für Musik Mainz, in Germany.
Before the MIMC, Kim had success in several minor competitions such as the Bilbao-Bizkaia in Spain (Finalist in 2014), Marmande in France (Third in 2014), and the Best Tenor Prize in the 2015 Grandi Voci and G. B. Rubini competitions.
At the MIMC, I wrote in the SCENA.org blog, "Korean tenor Keonwoo Kim showed that it's how you finish that counts. In the semifinals, his first two pieces were forgettable, but he wowed the audience with strong performances in the operatic arias. Tonight, he began with an uninspired muted performance of "Comfort ye … Ev'ry valley" from Handel's Messiah. He began the recitative of "Je crois entendre encore" from Bizet's Pearl Fishers strongly but sang most of the aria tentatively, as if worried about the final high note, much as a figure skater prepares for a "quad." When he hit the sustained high C on the final "charmant," you sensed that he found his confidence; the remaining three arias were going to be his playground. Kim showed that Rossini is right in his wheelhouse, making short work of "Principe più non sei … Sì, ritrovarla io giuro" from La Cenerentola, climaxing with an excellent money note. He then made sweet music with "Ah, lève-toi soleil" from Gounod's Romeo and Juliet before concluding with "Favorita del re… Spirto gentil" from Donizetti's La favorita. With the exception of the Messiah air, Kim's performance has the musicality and polish found in a professional recording; his timbre reminds me a bit of Jussi Björling's."
When asked if he was nervous, Kim said no, "The Montréal audiences were so warm and supportive, I felt like it was a concert and not a competition." When reached in Germany in September 2015, Kim was just celebrating the birth of his second child, a son. But he is already preparing for his lead debut, in October, singing Nadir in Bizet's The Pearl Fishers at the Korea National Opera, and in March 2016, the tenor lead in Rossini's Barber of Seville at the Landestheater Rudolstadt in Germany.
His dream roles include Rigoletto, Rodolfo in La Bohème, and Tonio in La Fille du Régiment. "I like to play bad guys," said Kim.
HyeSang Park, soprano, 26
An outgoing performer with a natural smile, Park is the polar opposite of the quiet, shy Asian stereotype that Kim fits. Since joining a choir at age 8, Park has been fearless on stage, including taking on choir solos and soaking up the experience of international concert tours in Europe, America, and Japan. She loves the applause and the travel.
While she was in middle school, her parents separated and Park turned towards her faith. Her main motivation in singing was to unite her parents, as they would always be together when she performed. That faith eventually paid off, and her parents got back together three years ago.
Park became serious as a singer after winning a competition during her musical studies at Seoul National University. "I decided to be a professional as a duty to my gift," said Park, who cites her teachers Mi-Hae Park, Jinmi Hyoung, and Edith Bers as her inspirations.
Following graduation, she applied to Juilliard and was rejected twice. "Some people said that I was finished," said Park. Her turning point came three years ago, when she decided to visit Europe for three months by herself, flying out within 24 hours and landing in Vienna. "It really opened my eyes to the culture," said Park, who at the time didn't know other languages, but always managed to adapt with her inviting smile. The intrepid soprano returned home invigorated, acing her next Juilliard audition and winning a full scholarship.
Being alone in New York while learning a new language wasn't easy, but when you hear Park relate how she blended in by observing the expressions of her classmates, it's easy why she excels on stage. When Park talks technique and process, she reveals herself to be a deep thinker, "I was always practicing and thinking a lot, especially thinking how character and emotion relate to my singing; I draw a picture of the character and it's important to be in the present."
After graduating from Juilliard's Master's Program with a prize last year, Park started on the competition circuit, finishing fifth at the 2014 Queen Elisabeth Competition. At the MIMC, I wrote:
"Let's get the suspense out of the way. South Korean soprano Hyesang Park took the Day 1 Finals of the 2015 Montreal International Musical Competition (MIMC). From the first notes of her opening aria "Je veux vivre dans ce rêve" from Gounod's Roméo et Juliette, we knew her voice would soar above the orchestra, and it unfolded as expected, with a spontaneous final standing ovation after her last aria.
"Park's programme was perfectly planned, concluding with the mad scene from Donizetti's Lucia di Lammermoor. The repertoire in between, a Mozart concert aria, Duparc's Chanson triste and Rachmaninov's Ne py krasavitsa, pri mne, seemed like filler, as her diction was not always the best. Park has a clear and well projected voice capable of a wide dynamic range. What sets her apart is her ability to use her instrument at the service of story telling, and she accomplished that with musicality, and nuanced facial and body expression. Technically, she sings with an innate legato and she is capable of effortless swelling tones. The long mad scene from Lucia is a risky way to end a competition programme and Park carried it off almost effortlessly (nine out of 10 on the high notes). It was the perfect end to the evening, leaving the audience smiling home." "Winning the Audience Prize was the best feeling ever," said Park.
Park's summer continued with Placido Domingo's Operalia, held in London in July, where she won Second and the Zarzuela prize. "I find Spanish second to Italian for ease of singing; it's similar in technique," said Park, who places Russian, French, German, and English in the next order of ease.
Park's career is definitely on the fast track. In May, she signed with IMG management and she has been accepted to the Metropolitan Opera's Lindemann Young Artist Program. She will continue at Juilliard for an Artist Diploma. She is already booked for Despina in Cosi fan tutte at Covent Gardens in 2019. Her dream role would be to do Gounod's Roméo et Juilette with Roberto Alagna at the MET. Her philosophy is to be thankful, modest, mature, and professional.
Hyesang Park's Three Art Songs
1. Mozart: Das Veilchen: I sang this in my first competition in Korea. The song is about a flower that saw a lovely girl approaching and fell in love. She steps on it and the flower dies. The dying flower says, 'I'm so happy because I'm dying under her foot.' When I sang this, I imagined Jesus dying because of me, and he wants me to love him. I was sad when I sang this in competition, and I saw a big light and I heard this voice that said 'I love you.' And I got a prize.
2. JooWan Kim: 연꽃만나러 가는 바람같이 . The song's lyrics say farewell, but not for all time. It has special meaning for me.
3. Faure: Claire de Lune. I just love the melody.