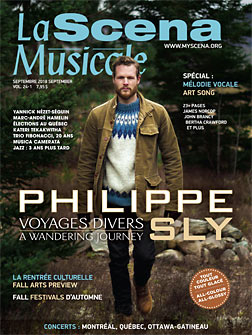 This page is also available in / Cette page est également disponible en:

Francais (French)
In May 2015, Toronto philanthropist James Norcop arrived in Montreal on a mission. While South Korean singers were sweeping the CMIM largely on the basis of their flair for opera, Norcop proposed to CMIM executive director Christiane LeBlanc to create an Art Song division as part of the triennial voice edition of the CMIM, effectively splitting the category in two, one for opera and one for art song. "It took her less than two minutes to say that she loved the idea," recounted Norcop.
After meeting with her board, LeBlanc told Norcop the good news. The catch was that the CMIM would need $200,000 to make it happen. Undeterred, Norcop raised the entire amount by networking. It was all Toronto money and almost all from individuals, which is quite astounding given the usual Toronto-Montreal rivalry. "I reasoned with my group that it is difficult to create a new competition from scratch," Norcop said mentioning Liz Upchurch's aborted attempt, "and Canada already has an international vocal competition at the CMIM."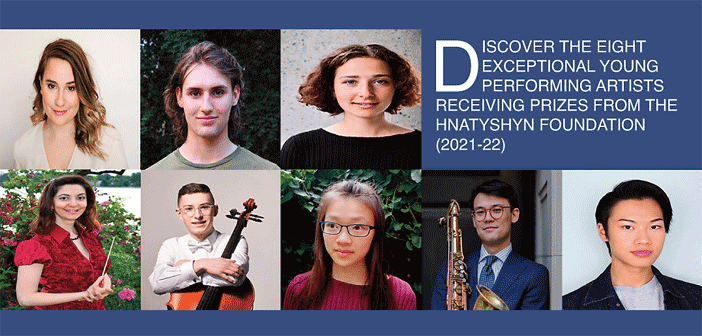 The 2018 CMIM was a resounding success, thanks in great part to the Art Song division, which ran parallel to the Aria division. In all, 28 different art song recitals were given during the competition, making it a veritable feast of art song. Attendance at Bourgie Hall appeared to be up. When we met in July, Norcop was still elated about its success, but ever the politician, was coy as to whether the jury made the right decision.
Background
Norcop's love of singing began in youth. Raised in Los Angeles, he sang as a child in the Robert Mitchell Boychoir in Hollywood, appearing in concerts and in movies (e.g., Leo McCarey's Going My Way). Norcop remembers taking in the San Francisco Opera's annual Los Angeles touring season of 10 productions. During and after the war years, he was exposed to greats like Jussi Björling and Kirsten Flagstad.
After graduating with a BA from the University of Southern California in 1952, Norcop took music courses (1955–58) and voice lessons in Europe (1958–60). His teachers included Gwendolyn Williams Koldofsky, Ria Ginster, Georg Hartmann and Kurt Rapf. He credits Koldofsky with exposing him to art songs. "Once you are initiated, you are hooked for life," he said. In Zurich, Salzburg and Vienna, he performed 30 small-to-medium roles as a lyric baritone.
Arts Administration
When his singing career stalled, he returned to the United States to pursue a career in arts administration. Norcop worked at the Greek Theatre in Los Angeles, for Columbia Artists Management and was assistant manager of the Seattle Symphony Orchestra from 1963 to 1965.
Norcop emigrated to Canada in 1965 to manage the Vancouver Opera, where he established the Vancouver Opera Training Program and the British Columbia Opera Ensemble, both of which helped to develop the careers of such Canadian singers as Lyn Vernon, Riki Turofsky and Judith Forst. In 1967, he moved to Toronto as music officer for the Ontario Arts Council (OAC) and executive director of the Ontario Federation of Symphony Orchestras. He also served as the founding executive director of Coordinated Arts Services (1968–70).
At the OAC, Norcop met his wife Charlotte Holmes, who served as dance and theatre officer, and later chief operating officer. The couple retired from the OAC in 1982 to a cottage in Petawawa Point.
Enticed by the baritone solo in a local performance of Handel's Messiah, Norcop then resumed his vocal career, studying with Martial Singher at the Music Academy of the West in Santa Barbara for four consecutive springs. He would spend the next 15 to 16 years performing and teaching voice in Petawawa, as well as organizing a series of concerts in homes.
In 2001, the couple returned to Toronto, and was "ushered" into the Arts and Letters Club of Toronto, where every year he coordinates six to seven vocal concerts. He also helped establish and coordinate the Art of Song program at the Toronto Summer Music Festival with Douglas McNabney and endowed the Jim and Charlotte Norcop Prize in Song and the Gwendolyn Williams Koldofsky Prize in Accompanying at the University of Toronto. He also joined the board of Aldeburgh Connection and when that wound down, he steered the organization into the Art Song Foundation of Canada, which awards study grants for young singers.
Why the Art Song?
Although Norcop equally loves opera, he has chosen to champion the art song because unlike opera, there is little infrastructure promoting art song and singers who would like to pursue a career in recital. Norcop states clearly: "an art song is a poem set to music." Each song is like a little drama in itself. Someone said there are 245,000 art songs, so there is a lot of repertoire out there.
The May symposium on the future of the art song recital was one of Norcop's latest initiatives bringing together 120 stakeholders (see Linda Hutcheon's report). He's proud of the ideas introduced. We discussed many of them and he was open to all except the use of microphones. "It distorts the voice, and it's not the way classical singers are trained. And there is no need in a hall that seats 300 to 500 people.
"Someone said we should do this again next year. My reaction was I hope not, we need more action and not more talk."
The next CMIM Art Song competition is three years away in 2021, and Norcop is already fundraising.
www.concoursmontreal.ca
www.artsongfoundation.ca
This page is also available in / Cette page est également disponible en:

Francais (French)